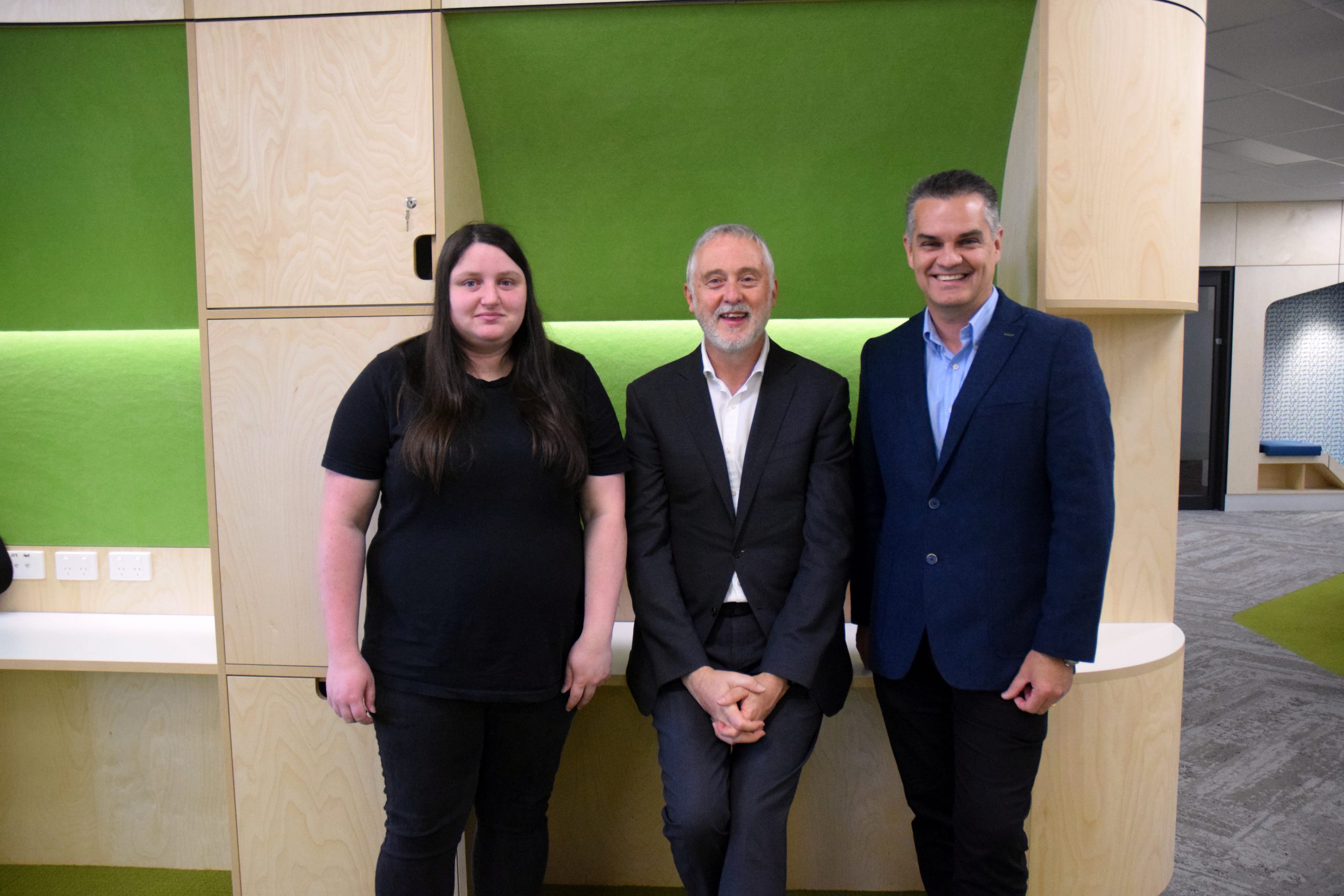 Heidi Kraak
Special Minister of State Gavin Jennings was in town today to inspect the ongoing construction of The Orange Door in Morwell – one of 17 hubs across Victoria which will provide services to family violence survivors.
The hubs are being delivered to meet the recommendations of the Royal Commission into Family Violence and will provide a single contact point for adults, children and young people experiencing, or fearful of experiencing, family violence.
The Morwell hub is expected to open in December and has been designed in line with recommendations from members of the Victoria's Victim Survivors' Advisory Council, including Tash Andrews, who visited the Orange Door with the Special Minister.
Mr Jennings said the hub, located in Princes Drive, Morwell, would provide a safe space where people could access services in a warm and supportive environment.
"In this building people can come in and seek advice, whether they believe there may be a risk to their safety and security into the future, to get advice on the way they can empower their way to a safe future, or if they are in urgent need and need an urgent response to either get somebody our of their house, or get out of their house themselves, they can come here," he said.
"We want to make sure [the hubs] are safe places, they are welcoming places where we get workers to come in and provide a warm, encouraging, supportive environment where women can tell their stories, feel safe and get the response they need.
"There will be soft furnishings in this building, the curves in this building are soft, the wooden environment is soft, and the nature of the relationships will be respectful."
For more, see Thursday's Express.