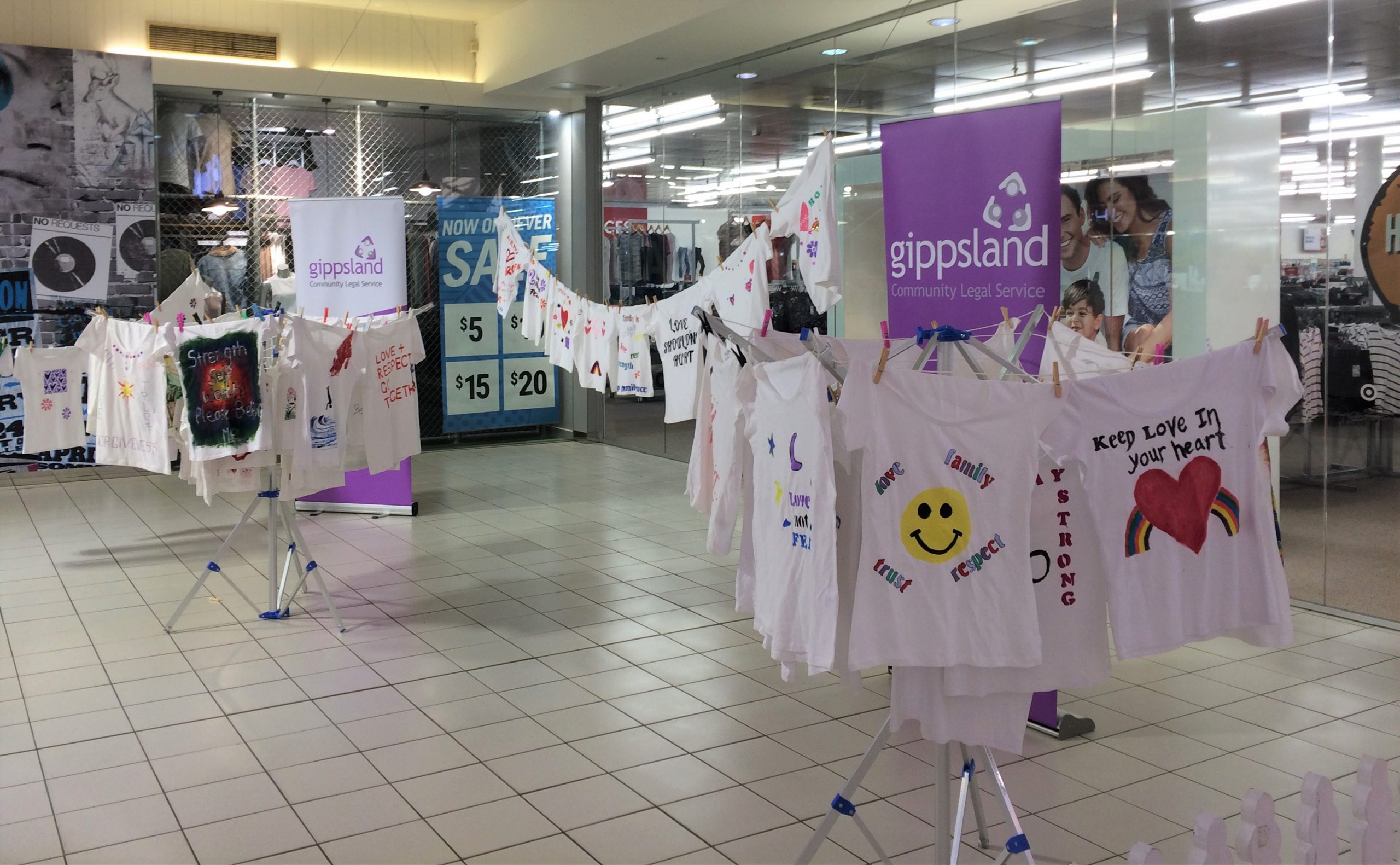 Heidi Kraak
Family violence survivors will tell their stories using art at the region's seventh annual Clothesline Project.
The project, jointly facilitated by Anglicare Victoria's Gippsland Community Legal Service and Quantum Support Services, gives women participating in Quantum's Inspiring Women's Group the opportunity to decorate t-shirts that communicate their stories.
The t-shirts were on display in Mid Valley Shopping Centre and libraries across Gippsland during Week Without Violence.
GCLS principal lawyer Dr Grania Sheehan said the women articulating what had happened to them through the t-shirts was "a mark of bravery and courage".
"I think we've moved beyond statistics. I think everybody knows somebody, either directly or indirectly, who has experienced family violence because it is so prevalent," she said.
"The Clotheslines Project is saying these women are courageous. In a public forum [it is] saying what happened, how they feel about it, and that is an act of coming forward in a strong and courageous way instead of being a statistic.
"I think more and more people need to be seeing women in that way – as being courageous, as breaking the silence."
Dr Sheehan said the t-shirts could help communicate how family violence can take different forms.
"Whether it is constant put-downs … keeping people from money, not allowing them to pursue a dream or identity, preventing someone from cultural or religious expression … at its essence it [family violence] is power and control," she said.
"It is not just the stereotypical understanding of what family violence is.
"Physical violence is the stereotype in many ways."
The Inspiring Women's group run by Quantum Support Services is an eight-week support program which covers a range of issues relating to family violence.
Gippsland Community Legal Service provides a free and confidential service to people experiencing family violence.
People who need legal advice can contact the service on 1800 004 402.