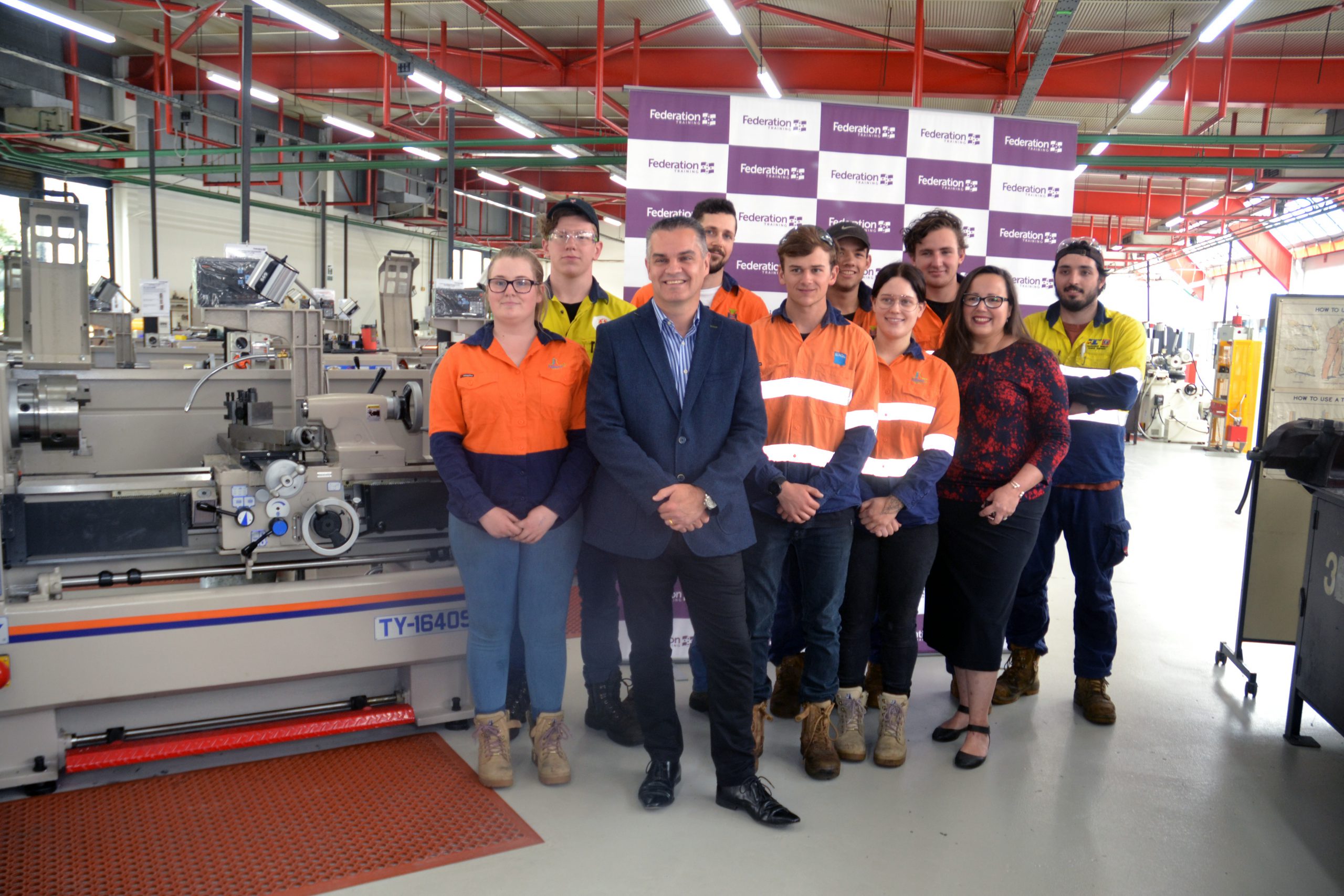 Heidi Kraak
Federation Training students will have access to improved equipment and technologies following a state government investment of $2.76 million to update courses at the TAFE.
Member for Eastern Victoria Harriet Shing announced $1.66 million under the regional specialist training fund for three courses at the Yallourn campus, including Certificate III in Instrumentation and Control, Certificate III in Engineering Mechanical Trade and the Certificate III in Engineering – Fabrication Trade.
The funding and subsequent improved equipment will allow the TAFE to take on an additional 40 students.
Additionally, Federation Training's Forestec campus will receive $1.1 million to upgrade training and equipment for the Certificate III in Harvesting and Haulage course to meet new industry standards.
The state-of-the-art equipment includes an excavator base and a tracked harvester training simulator.
Ms Shing said the investment would enhance students' job opportunities in new and emerging industries.
"One of the things we do want to make sure is we are providing students with the best possible opportunities to learn locally and to develop skills, experience and networks that are of key importance to Gippsland," she said.
"So making sure that we are investing in those three cert IIIs for engineering and fabrication, as well as an updated course for forestry and haulage with new equipment that students can learn on, means that we are taking advantage of the technological advances that are growing in these industries.
"We are providing more student places. We are providing better and more updated information and learning capability and we are encouraging students to develop those skills and experiences that lead to real-life jobs and experiences right here in Gippsland."
Federation Training interim director curriculum and quality Linda Austin said the funding had allowed the TAFE to update a lot of equiptment to match industry.
"It is imperative that we keep up with industry and what they are doing and the equipment students are using when they go back to work," she said.
"Most of the students we have in these courses are currently employed apprentices throughout the Gippsland region so a lot of them are from major employers and smaller businesses.
"These were courses we currently run and offered, however, these were grants requests, so we were able to keep up with emerging technologies and industries."