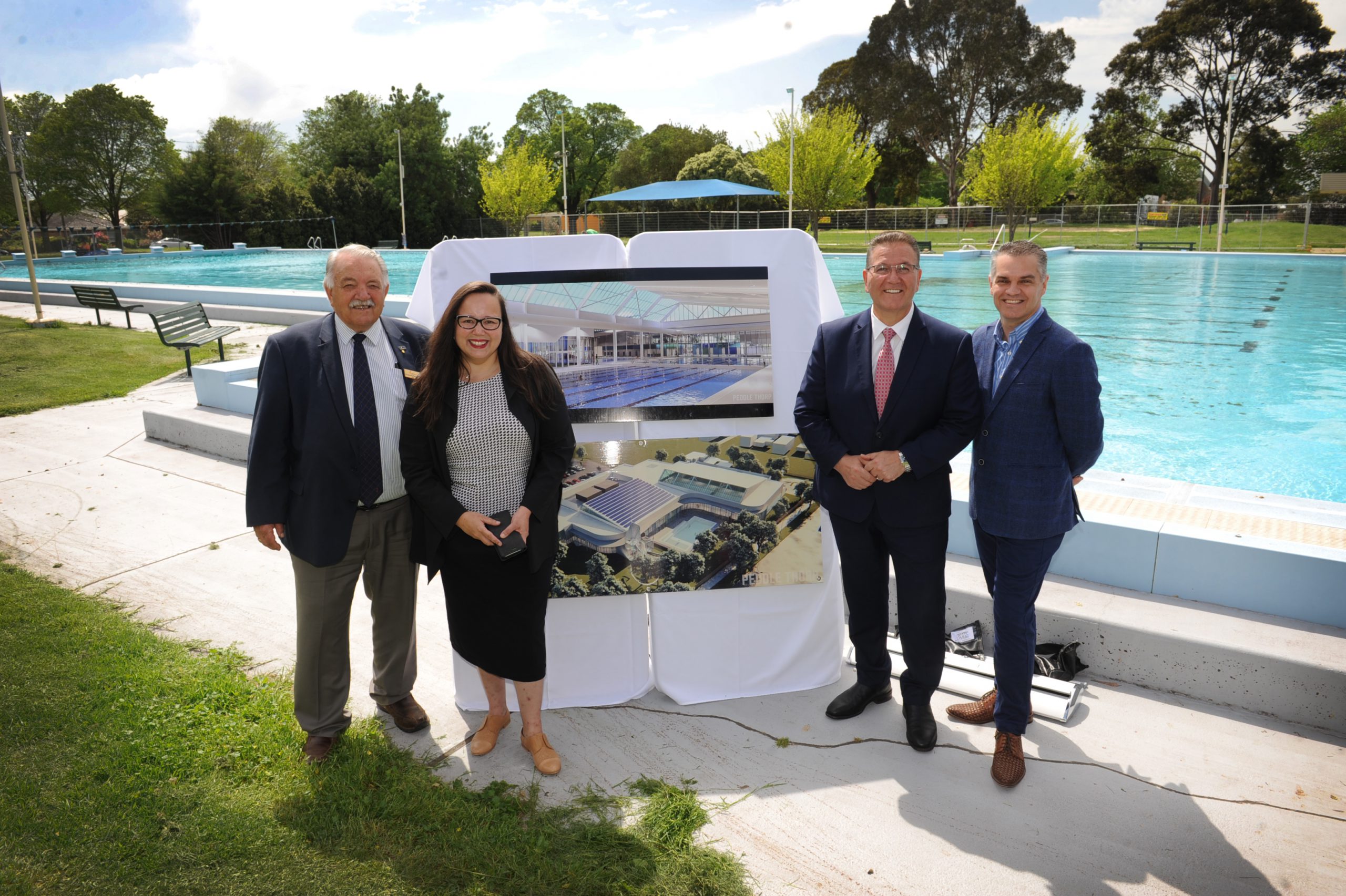 By Cher Jimenez
Works on the long-awaited, multi-million dollar Gippsland Regional Aquatic Centre will start early next year after the state government announced an $8 million loan to Latrobe City Council to complete the project by 2021.

The loan announcement was on top of the $46 million the Andrews government had already allocated for the project through Latrobe Valley Authority.
Victorian Sport Minister John Eren was in Traralgon on Tuesday to announce details of the low-interest loan.
At the same time a $2 million loan has been allocated on top of the $17 million funding for the Traralgon Sports Stadium Redevelopment project.
Mr Eren said the state government was "disappointed" that council's application for additional Commonwealth funding to complete the two projects was not granted.
"We were expecting that they would chip in $10m between the two projects. Unfortunately those didn't come through so we had to intervene as a state government on top of the investments that we're making," he said.
Mr Eren said the $10 million loans would be made available through the Victorian government's Community Sports Infrastructure Loans Scheme.
"So we're making available an additional $8 million on top of the $46 million through the loan scheme for the council to make this an even better pool and, of course, for the $17 million that we've allocated to the Traralgon Sports Stadium they can apply for a $2 million loan to cover the $10 million shortfall of the federal government," he said.
"That's shameful on the federal government for not coming through for these two really important projects that bring a lot of smiles to kids' faces and give access to sporting facilities that they never had."
In response federal member for Gippsland Darren Chester said Mr Eren had "embarrassed himself with his ignorance" of the Commonwealth's more than $1 billion investments in road, rail and community infrastructure in the region.
"It was nice of Mr Eren to visit our region. If he came here more regularly he might actually know what is going on in Gippsland and the Latrobe Valley," Mr Chester said.
Mr Eren also announced that the Traralgon Sports Stadium would be selected as one of the seven centres of excellence hubs for basketball if re-elected.
"One of those hubs will be at the Traralgon Sports Stadium so it's a $5 million investment by state government into creating these centre of excellence hubs where the coaches actually come out to where the talents are and talents would not have to go to Melbourne or elsewhere," he said.
Latrobe City mayor Darrell White said ADCO Constructions had won the contract to build the state-of-the-art pool facility that would include features such as a 50-metre competition pool with spectator seating, a 25-metre outdoor pool, warm water pool, indoor water play areas, water slides, gym, and wellness centre among others.
Cr White said local company Becon Constructions had won the tender for the Traralgon Sports Stadium redevelopment project.