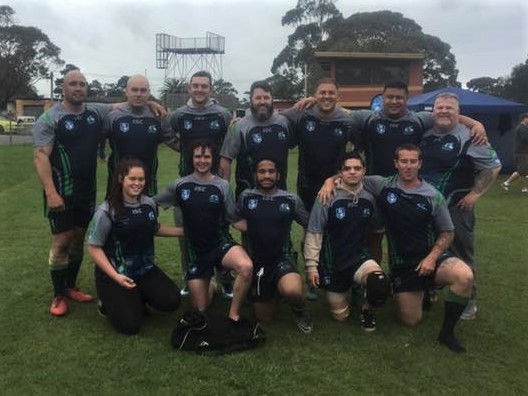 Heidi Kraak
The Latrobe Valley played host to three metro rugby teams at the weekend with the Morwell-based Miners Rugby League and Touch Football Club's inaugural nines rugby league gala day.
The club was established less than a year ago, however, has already hosted a successful 12-week touch football season earlier in the year and a rugby season, finishing with the finale gala.
Miners president Troy Bates said metro teams Eastern Raptors, Pakenham Eels and North West Wolves made the trip to Morwell to compete in the event, with the Eels taking out the Wolves in a nail-biting finish, winning by two points and scoring after the siren.
"I couldn't have written it any better myself," Bates said.
"The North West Wolves had a great day, making it to the final undefeated.
"The Eels came into final as underdogs and managed to win by two points after the siren. It made for an even better day."
Bates said the Miners drew with the Eels in a game he described as a "quite a win, for our very first run as a club".
"We've got 12 local players and the amount of hard work and dedication the boys have put in for the past 16 weeks without having any opposition to play against … to get the players to a point where we were ready to compete against conditioned players that have just finished season 2018 in the metro comp was phenomenal," he said.
While only Miners players could compete on the day, Bates said the club was "very much on the recruitment train" and was on the hunt for anyone interested in playing in the 2019 season which will kick off in January.
"As for the playing group itself, we had a few boys … that had previous experience but most of us hadn't played for the last 10 years," he said.
"We've had quite a few new players to the sport who had never passed a ball backwards, let alone run onto a field to play a full game.
"So we're just trying to do a lot of work on junior development so the sport grows."
Bates said touch football would be back in November and the club was looking for women to get involved, with "a few different avenues open to us in rugby league and touch football".
"We've got a diverse range of contact and non-contact avenues to play the great sport of rugby league," he said.
For more information, visit the Facebook page Miners Rugby League & Touch Football Club Inc. or phone 0456 758 320.