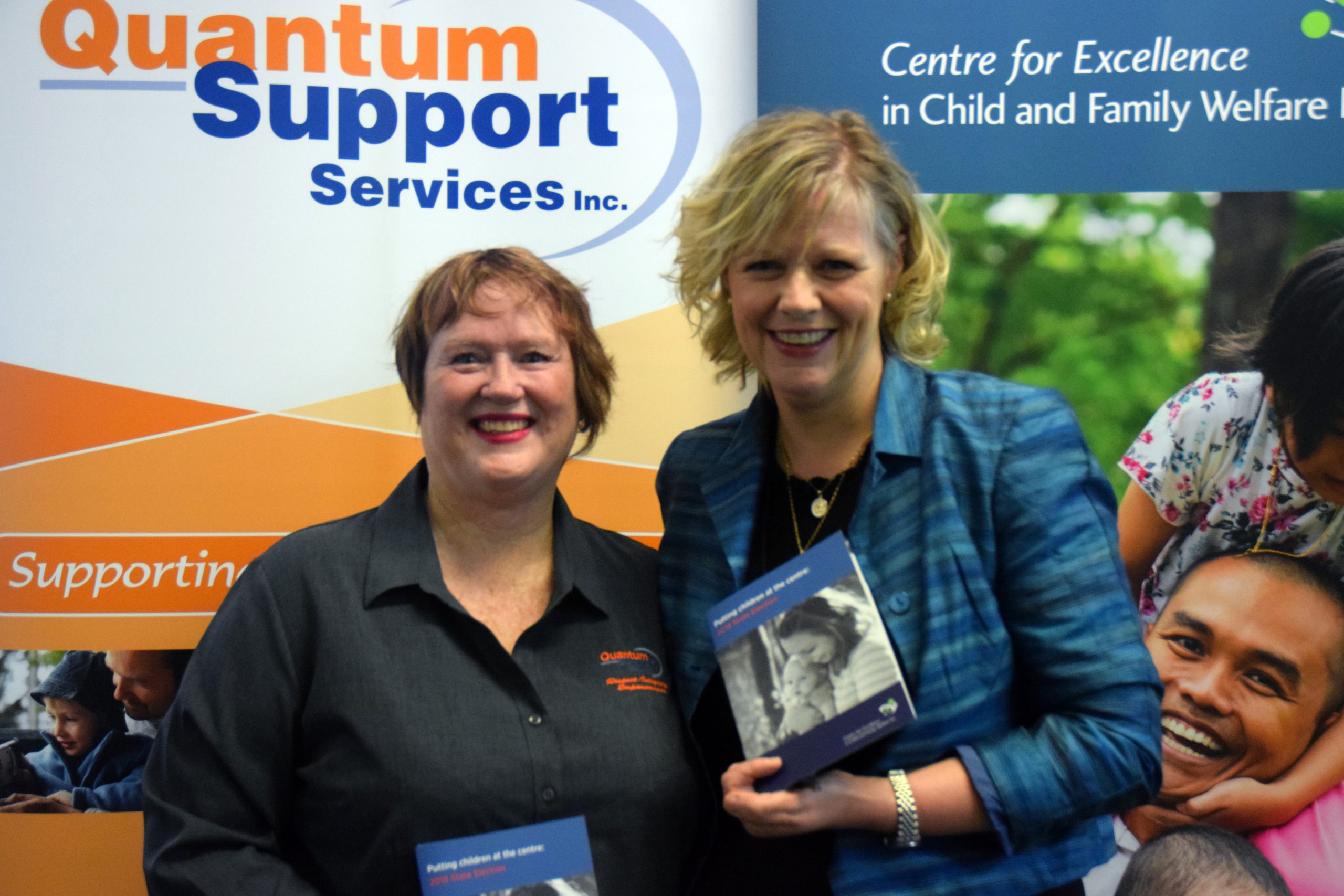 Heidi Kraak
Fifty per cent of children in Morwell are developmentally vulnerable and any incoming government needed to increase funding to integrated family services, Victoria's peak body for child and family services said.
Centre for Excellence in Child and Family Welfare chief executive Deb Tsorbaris called on the state government, or any incoming government, to commit to $100 million a year to integrated family services to prevent families from going into crisis.
"The Australian Early Childhood Development census show that 50 per cent of all children in Morwell are developmentally vulnerable … so that means on a whole range of things, on emotional maturity, language, cognitive skills," she said.
"If you combine that with the levels of family violence that are high here … and particularly adolescent violence, the school-leaving age and ability to get work, we know that these things come together creating a pretty tough environment for people living in this area."
Ms Tsorbaris said service delivery agencies did not have sufficient funding to meet demand or effectively deliver preventative services.
"We're asking for some basics. This isn't' Rolls Royce, and off the back of the national apology [on Monday], the Family Violence Royal Commission, maybe the public don't realise, but things are not funded," she said.
"You can decide you need help and you go to an agency and the agency will do everything they can, but agencies are simply not funded to respond to people as they walk in the door."
Ms Tsorbaris said initiatives like the state government's family violence services hub The Orange Door were important but needed to be funded alongside early years programs, early parenting centres and comprehensive therapeutic care.
"What [The Orange Door] is fundamentally trying to do is integrate the front-end of service delivery so that when a family comes to that service, they can get a proper assessment about their needs," she said.
"Once you do an assessment on somebody's needs, you need to be able to provide a response – what [we] are talking about is the response.
"And what we are talking about is making sure The Orange Door is set up for success and that Quantum [Support Services] and our other agencies in these areas are funded appropriately to respond to the people who come through The Orange Door."
Quantum Support Services chief executive Liz Pearson said agencies were often so focused on the most at-risk people that prevention and early-intervention services were being neglected.
"I am a firm believer in generational change and generational outcome," she said.