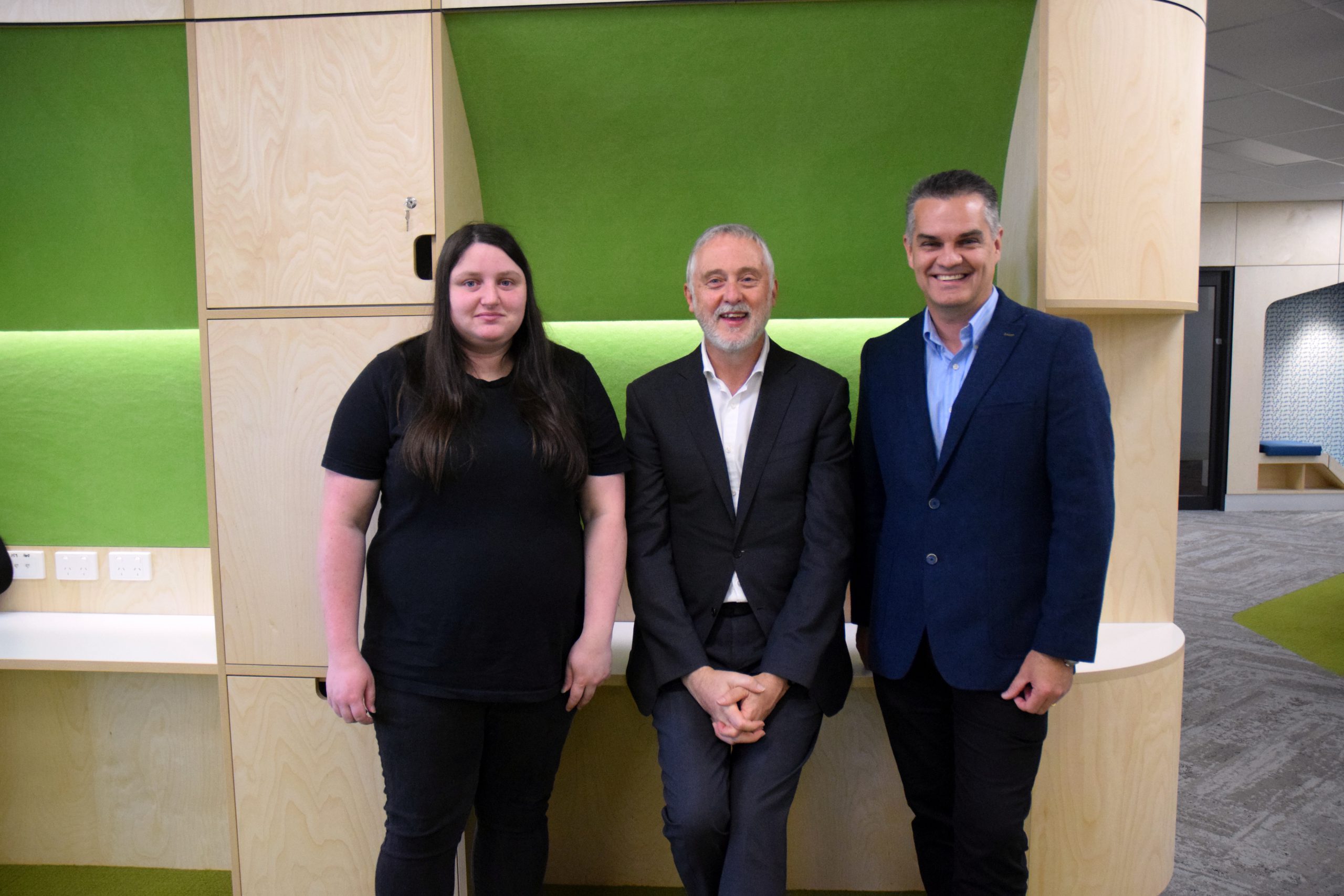 Heidi Kraak
A walk-in family violence services hub, expected to open in Morwell in December, has been designed with advice from family violence survivors to be a welcoming and safe space.
Special Minister of State Gavin Jennings and Victorian Victim Survivors' Advisory Council member Tash Anderson visited the construction of The Orange Door in Morwell on Monday – one of 17 hubs across Victoria being built to meet the recommendations of the Royal Commission into Family Violence.
The hubs will provide a single contact point for adults, children and young people experiencing family violence.
Ms Anderson, who has experience navigating family services, said it was important the hub was a warm, welcoming space where people could feel safe and respected.
"From my own personal experience, for a long time it became a struggle to interact with services because they weren't welcoming," she said.
"You'd walk into a building that was supposed to provide you with support, but it would be cold, it would be dark, it would be unwelcoming.
"The people might have this perception that when you walk into that door that you are a specific kind of person. It automatically puts you off."
Ms Anderson said The Orange Door would be a welcoming space that could connect people seeking help with the relevant services.
"Without these services being welcoming, being respectful, then you are very unlikely to seek help," she said.
"It is specifically around things like how the hubs feel. When a person walks through the door, how are they greeted. Are they greeted with a smile, are they greeted with hospitality, with a cup of coffee?
"It is about how the physical building looks. Is it comfy? Making it warm, making it safe. It is about security for people so they don't get in a situation where a perpetrator might come through the doors."
Mr Jennings said the building and its interior had been designed in line with recommendations from Ms Anderson and other members of the Victorian Victim Survivors' Advisory Council.
"There will be soft furnishings in this building. The curves in this building are soft, the wooden environment is soft and the nature of the relationships will be respectful," he said.
"We want to make sure they are safe places, they are welcoming places where we get workers to come in and provide a warm, encouraging, supportive environment where women can tell their stories, they feel safe and get the response they need."