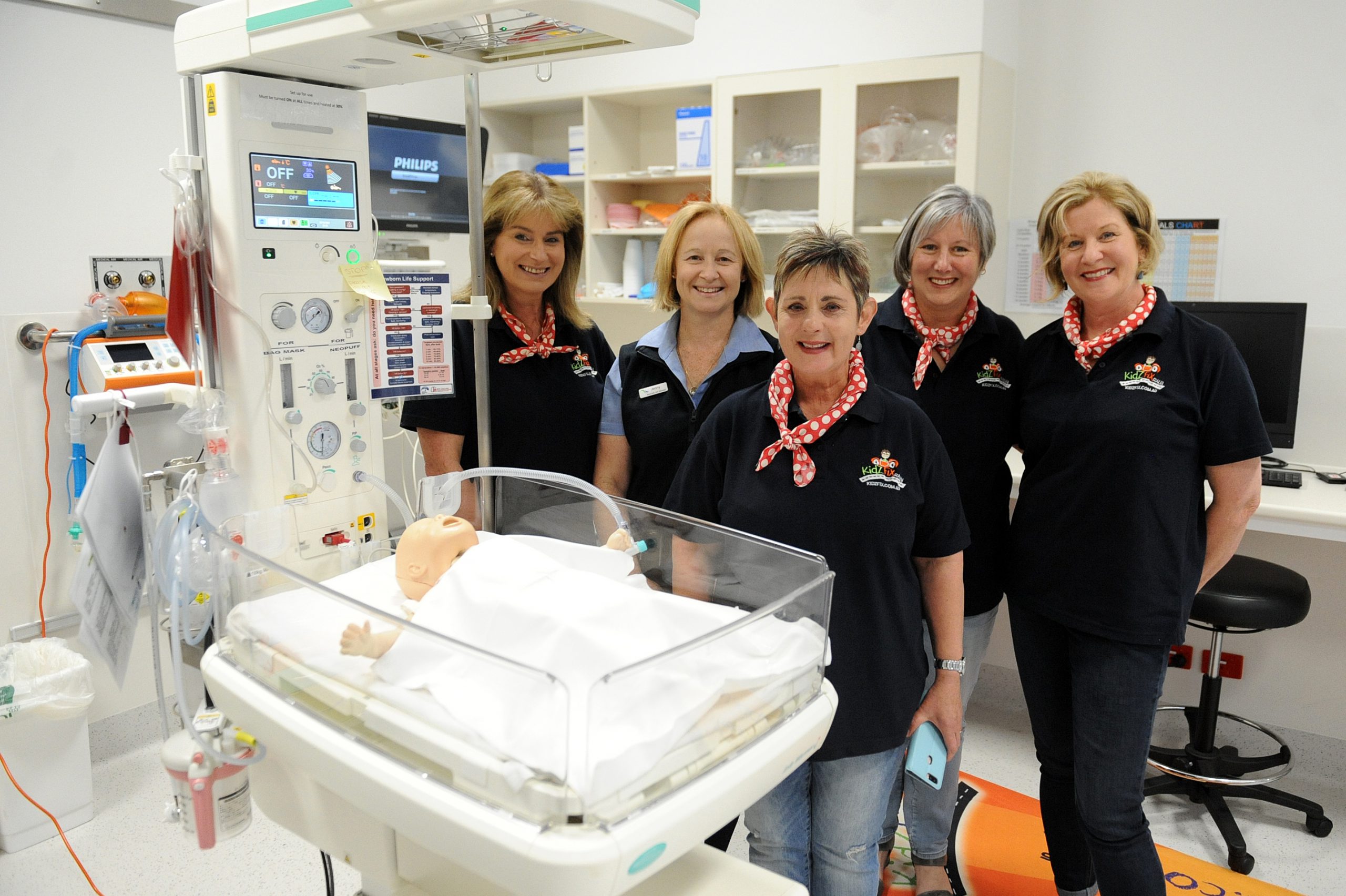 Anne Simmons
Four women from Yinnar who dodged emus and kangaroos in a 1996 Holden Commodore on treacherous, rocky roads of the Flinders Ranges later returned with a $38,000 gift for the Latrobe Regional Hospital.

It was the third KidzFix rally for Edna Stolk, Sue Embry, Donna Lawless and Leanne Linton, who packed into one car in early September and travelled from Broken Hill to Mildura with nothing in the way of a map.
"We get a book with instructions, so for example, you go off your odometer and it might say at 4.68, sharp left, or 9.73, narrow bridge, or something like that. It doesn't say 'turn left to Wycheproof'," team member Edna Stolk said. Human error had some terrible consequences.
"So the person in the front is focusing on her notes, listening to a CB [radio] getting instructions about a cow on the road … and ticking off each of the steps in the route notes," Ms Stolk said.
"You have to really concentrate and of course we often get chatting away and we'll miss the turn or something like that and … then you have to do sums all down the page until you get to the next lunch break."
Last week the four women officially presented a piece of equipment to the Traralgon hospital's emergency department, which was the second-highest valued successful grant selected by KidzFix.
Each group in the rally does their own fundraising which is pooled together and distributed by KidzFix based on need.
Last week they presented emergency department acting nurse unit manager Jenny Pridgeon with a neonatal infa warmer resuscitation trolley, which she said would help look after unwell children.
"It has a warming facility, so for bubbies, they lose their heat through their head really quickly so keeping them warm is important all the time," Ms Pridgeon said.
She said the Thomson maternity unit already had one of the machines, but with the hospital's expansion it was important to have another in the emergency department.
"It just means it's available all the time," Ms Pridgeon said.