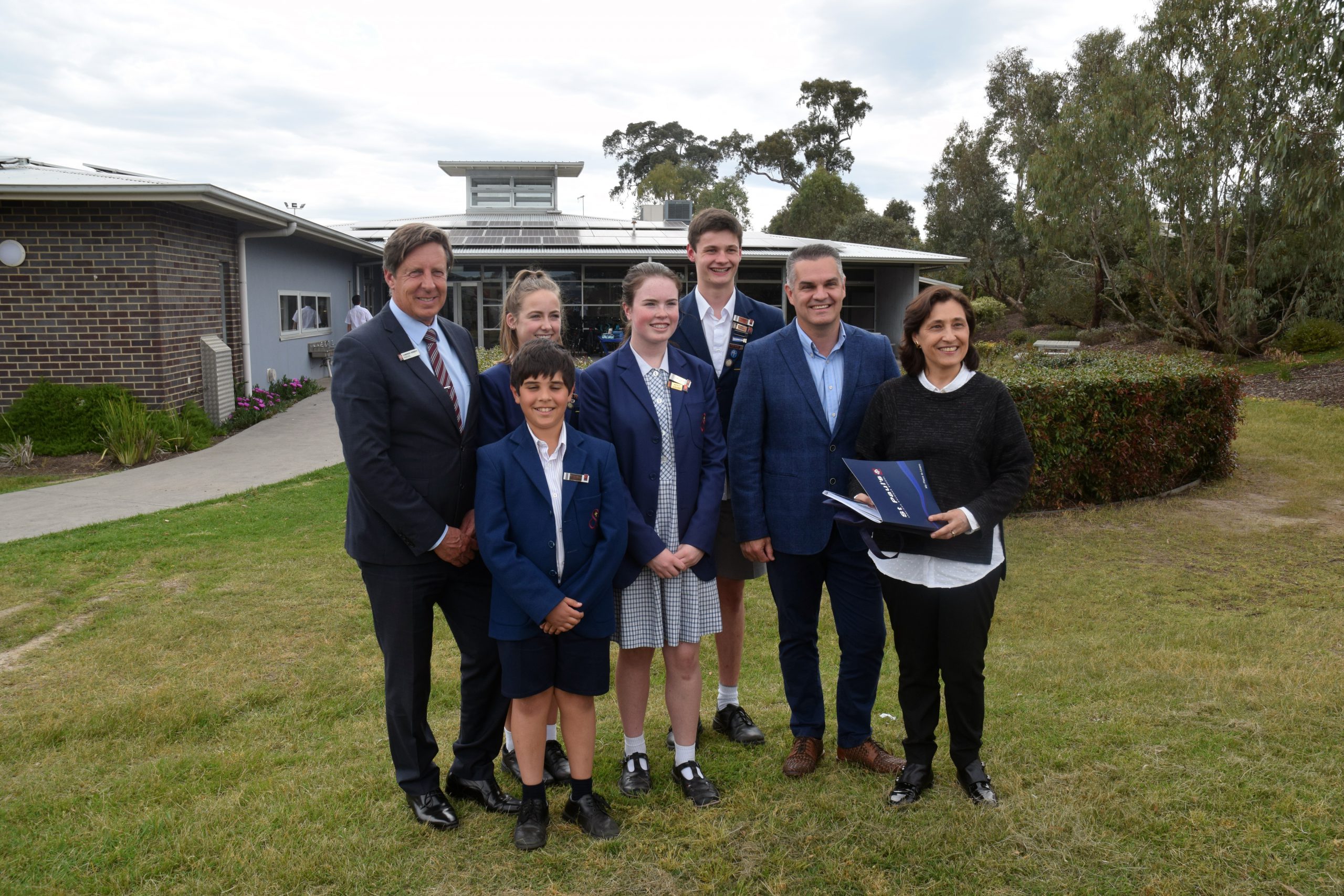 Heidi Kraak
Minister for Energy, Environment and Climate Change Lily D'Ambrosio was in Traralgon last Tuesday to inspect St Paul's Anglican Grammar School's energy efficiency efforts.
Principal Cameron Herbert said there were two main parts to the school's energy efficiency program, including the installation of solar panels and LED lights in the gymnasium.
Mr Herbert said the school had installed 208 kilowatts worth of solar panels on different parts of the school, including at the Warragul campus, and had installed more than 1300 LED lights.
"St Paul's Anglican Grammar is acting on climate change," Mr Herbert said.
"Cherry Energy Solutions have installed 208 kilowatts of solar power and over 1300 LED lights.
"The reduction in energy saved equals a saving of over 553,000 kilograms of CO2 … equivalent to planting 14,332 trees."
Mr Herbert said St Paul's would re-invest dollars saved into students' education in years to come.
School captain Tomas said the school had implemented a mission to create change.
"I'm glad we can be a school that generates change," he said.
School captain Rachel said the school encouraged students from an early age to consider the impacts of climate change.
"There are flow-on effects from that and our school is evolving," she said.
The energy efficiency infrastructure was partly funded by a state government grant.