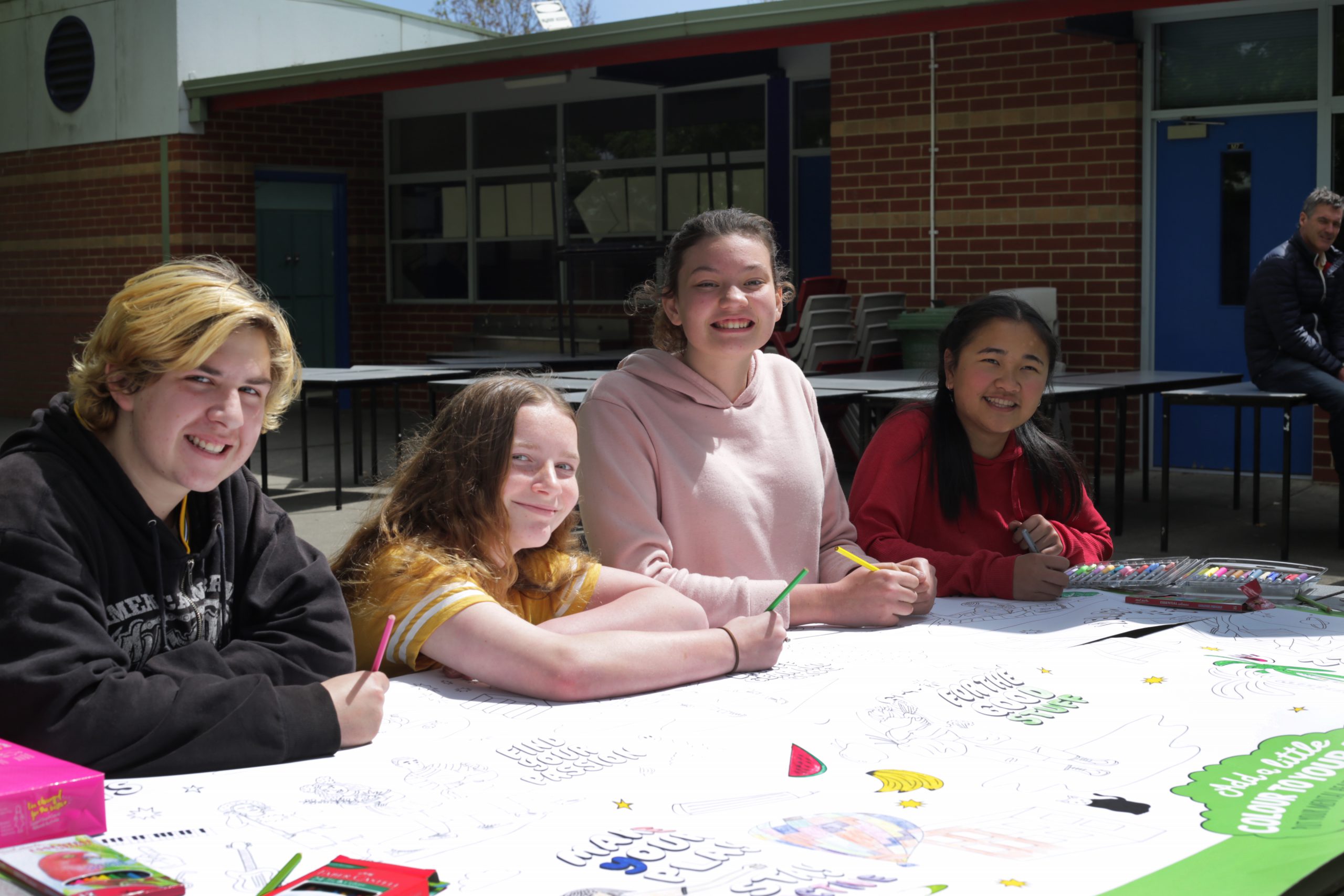 Anne Simmons
Too much time spent in front of screens and poor sleep are some main reasons for high levels of psychological distress in young Australians, says headspace Morwell centre manager Justin Van Rossen.

Mr Van Rossen recently visited Lowanna College to help educate year 9 students about mental health. His visit coincided with the release of alarming new data from headspace.
The research indicates the rate of young Australians experiencing high levels of psychological distress has tripled in the past 10 years, with nearly one in three young Australians reporting high or very high levels of psychological distress.
He said the contributing factors to high levels of anxiety, stress and depression were common across Australia.
"We're seeing a lot of young people coming in with a lot of screen time, particularly young guys with gaming … which in itself is kind of OK," Mr Van Rossen said.
When it draws people away from actual, connected relationships is when gaming becomes concerning, he says.
"For mental health there's clear links between reduced sleep and anxiety and depression," Mr Van Rossen said.
He had some clear tips for young people to recognise when they are experiencing psychological distress.
"If you're having difficulty managing your thoughts and your emotions and kind of your thoughts and emotions are up and down and fluctuating quite a lot, it's probably indicating that there's some psychological distress there and probably some things that you need to talk over with somebody," Mr Van Rossen said.
Other signs to look out for are when normal activities become less enjoyable, diet and sleep are affected and young people are having trouble maintaining relationships.
The visit to Lowanna College coincided with the federal government's $51.8 million boost for headspace centres and eheadspace due to increased demand for the organisation's services from young people.
Lowanna year 9 student Lani Taylor said in her role as a youth counsellor she had noticed students experiencing anxiety and depression but not seeking help.
"I don't think a lot of people are [seeking help] because a lot of people can feel like they're weak," Ms Taylor said.
Lowanna school nurse Kaz Thurgood said there was a high level of stress in the school population but her work involved helping students recognise when they were not travelling well.
"Being able to talk to somebody about it helps what they're going through and being able to correct some thinking that's been coloured by stress, anxiety and maybe a bit of depression," Ms Thurgood said.
Mr Van Rossen said if young people were feeling under stress, they could speak to a service like headspace.
It is a free and confidential service which offers counselling and group programs to manage mental health.
Phone headspace Morwell on 5136 8300 or email info@headspacemorwell.org.au to find out more.