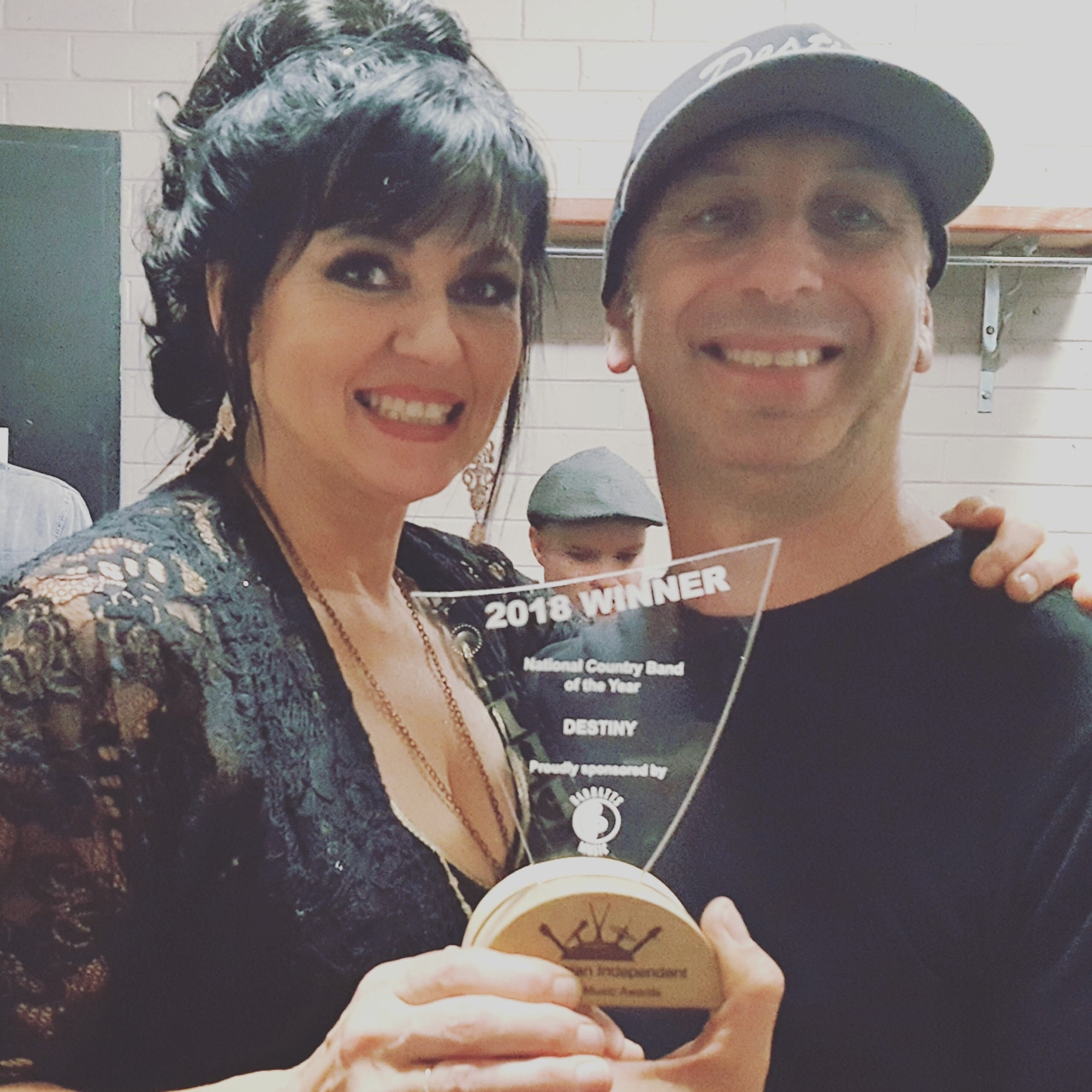 Anne Simmons
The Yinnar husband and wife duo behind Destiny Band Oz had already put their thick jackets on ready to leave the Tasmanian Independent Country Music Awards when they heard their names called.

Tessa and Thomas Libreri had claimed the annual award for national country band of the year.

"It was a big shock … because we only released our music last year for the first time," Tessa said.

The award earlier this month may have come as a surprise but it is nothing out of the ordinary for the pair who have had a "crazy" whirlwind of success within a year.
A trip to Sydney is next for Tessa and Thomas, where they are "honoured" to be nominated for two Australian Songwriter's Association awards.
Tamworth is on their itinerary for January 2019 where they are in the running for several titles at the Golden Guitar Awards.
"We're pretty new to it all but hopefully it will be really fun," Tessa said.
"We're just going a bit blindly here but we're trying to find all the ins and outs of the industry."
The country artists have five children and operate a building maintenance business, but "wound that right back" when Thomas broke his ankle and was in a car accident several years ago.
The family moved away from Kinglake after the Black Saturday bushfires to start again in Yinnar, then after Thomas had bowel cancer removed and Tessa recovered from a car accident, they realised these were the "wake-up calls" to pursue their music full throttle.
"That has sort of given us the impetus or the momentum to actually think 'you only get one life and you've got to go for it'," Tessa said.
"But it is late for us. When you're younger … your priority is the family and your work and moving forward, so any aspirations or dreams with music careers, unless you're suddenly discovered and make it really big, have to be put on the backburner."
The band's future plans include a Tasmanian tour next year, then an Australian tour is on the cards for 2020.
Destiny will play at The Morwell Club on Friday, October 26 at 7.30pm.