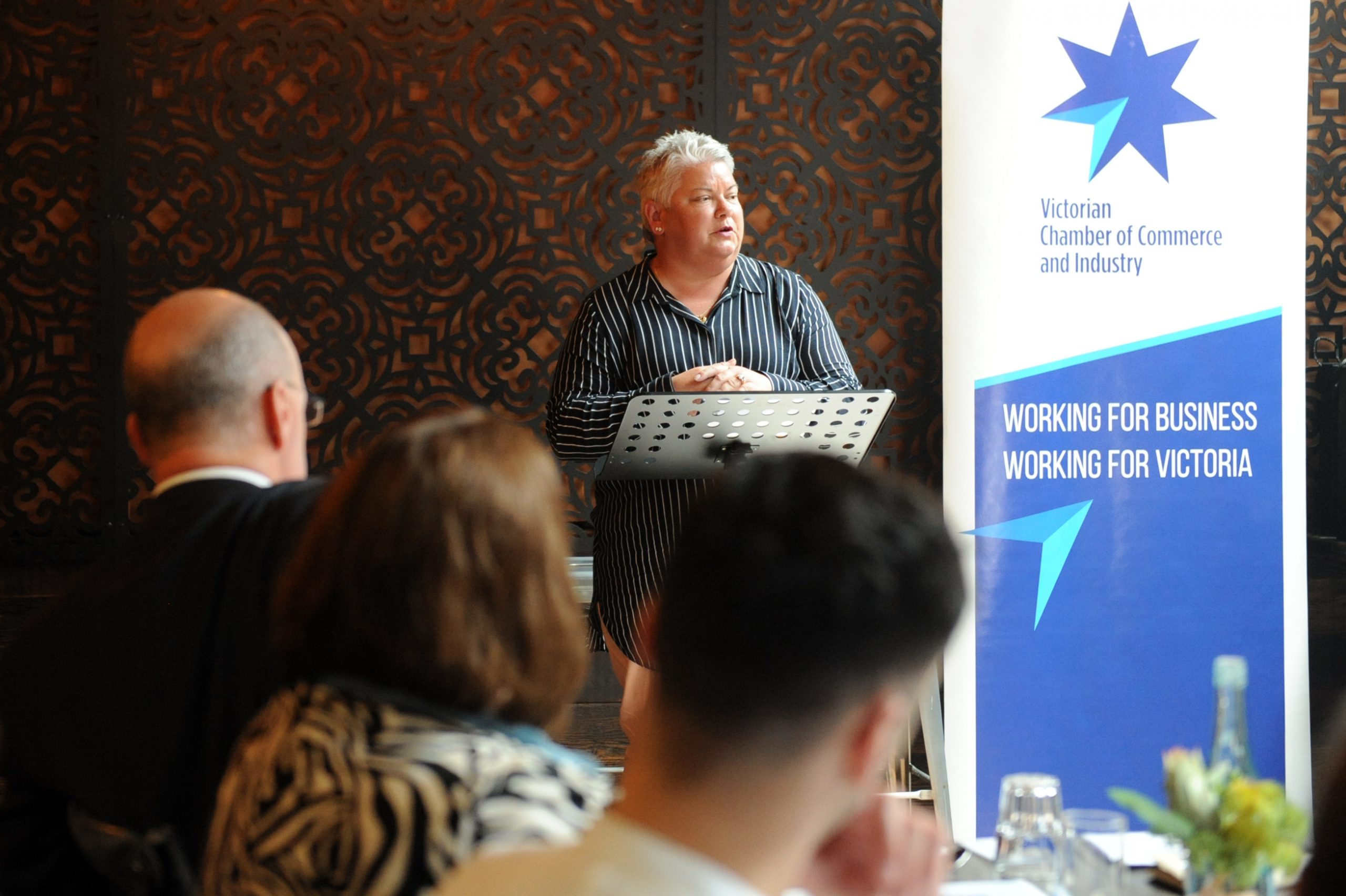 Bryce Eishold
Pay roll tax relief for small to medium businesses was atop the agenda last week during a Victorian Chamber of Commerce and Industry luncheon where more than 30 local businesses were represented.
The luncheon was one of 16 events across regional Victoria organised by the advocacy body and featured guest talks by opposition spokesman for sport Danny O'Brien and Nationals candidate for Morwell Sheridan Bond.
The cost of energy and the effect it was having on industry was also discussed, as were digital connectivity for regional businesses and the rate of unemployment in the Latrobe Valley.
VCCI chief executive Mark Stone said while both major parties were expected to release their positions on pay roll taxin the coming weeks.
"Both parties don't have all of their policies out there yet, however, we're very pleased with both parties in terms of their infrastructure commitments particularly in the case of this year for regional rail connectivity," Mr Stone said.
"We've seen in recent times a commitment to upskilling, particularly the vocational education side of skilling young people and we're expecting some announcements soon from both parties around payroll tax."
Mr Stone said events had been organised across the state in regional Victoria – featuring a Labor minister or Coalition shadow minister – in the lead up to the November 24 election.
"One of the major concerns we've heard about, of course, is the cost of energy and that's a problem that every business faces at the moment," Mr Stone said.
"Connectivity physically – getting to and from different places so the quality of our road and rail systems, but also our technology with the bandwidth for people to be able to run their business."
Opposition spokesman for sport Danny O'Brien spoke on a range of topics – from payroll tax to policy questions – and the future of the Latrobe Valley Authority if a Coalition government was elected.
"The LVA will continue under us but what we'll do is make sure that we're getting the best value for dollars out of it – making sure it is delivering jobs on the ground, that it is building community spirit and pride in the Valley," Mr O'Brien said.
"I don't think having Collingwood and the Western Bulldogs in Moe boosts community pride. Investing in grassroots sport does and I know the LVA has done some of that.
"That's why we announced $195 million recently for grassroots sport and I think you're more likely to get community pride from the Morwell footy club or Newborough footy club or TTU – they're the ones where communities knit together."
Mr O'Brien said the Coalition was aware of the impact pay roll tax was having on small and medium businesses.
"More generally for businesses in Gippsland they want to see more business activity here," Mr O'Brien said.
"Retail is doing it really tough, anything that is exposed to the internet can be difficult but there are also ones doing well because they've adapted their business model."