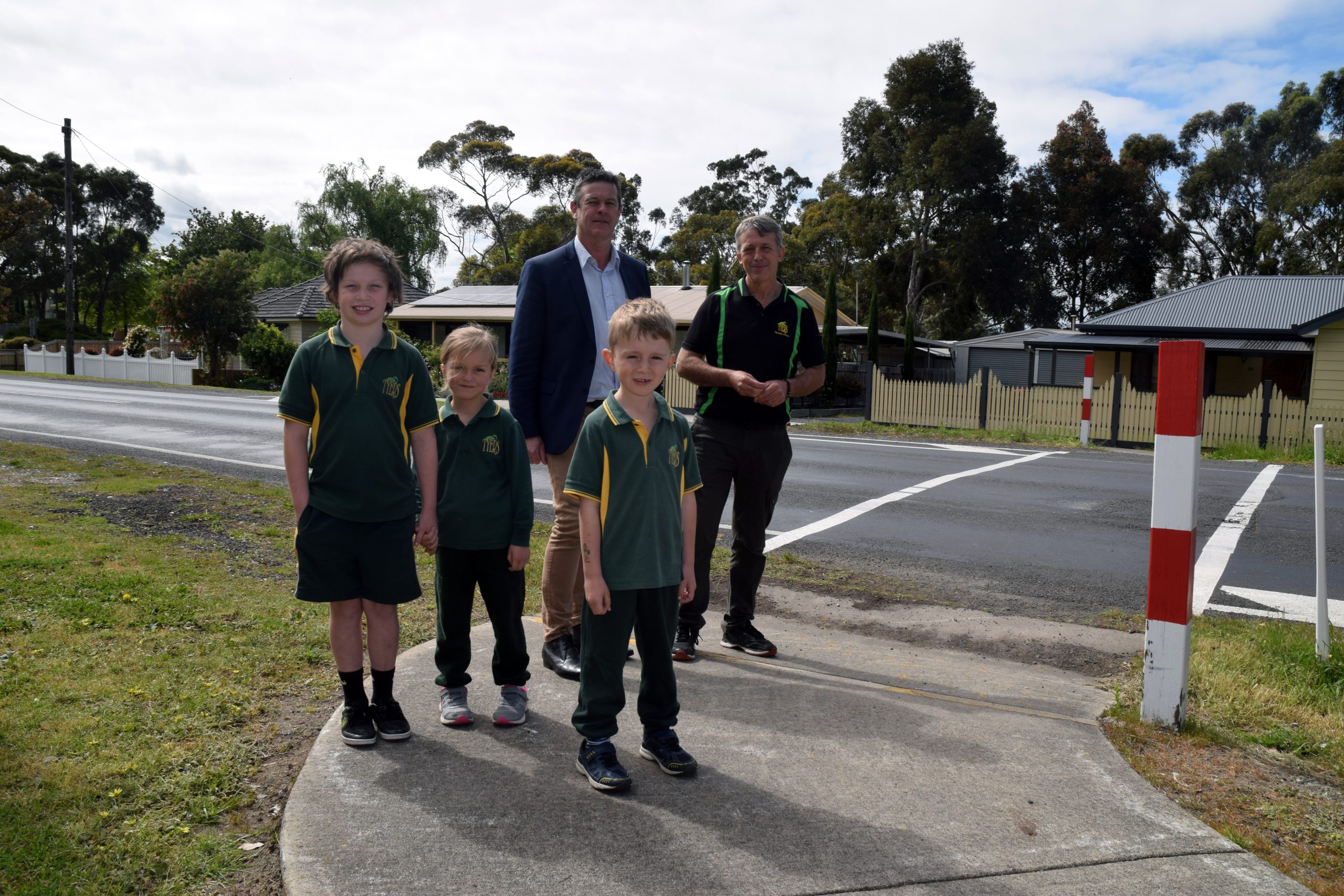 Heidi Kraak
Tyers Primary School principal Peter Harrison and Member for Morwell Russell Northe are calling on the state government to install electronic school speed zone signs at the Tyers school crossing.
Mr Harrison said the crossing was not sign posted well enough and cars would "come by too fast" with corners on either side of the crossing,
"Even though we haven't had anyone hit on the crossing, we have had near misses," he said.
"Because we don't have a crossing [supervisor], people don't think they have to stop, even if the crossing is flagged.
"It is unsafe and we want to protect our kids."
Mr Harrison said the school had been informed the crossing "did not meet requirements" to install electronic signs or a crossing supervisor, which he described as "more than disappointing".
"We only need to have one child hit [and] the criteria is irrelevant. It doesn't make sense," he said.
"We should be looking at the risk factors beyond certain criteria, certain volumes of traffic, certain numbers of kids using it.
"Parent are very concerned. We have parents that will drive in or walk in and not use the crossing because it is unsafe for them."
Member for Morwell Russell Northe said he had written to VicRoads, Latrobe City Council and the Department of Education about the poor safety standards of the crossing earlier in the year.
"While we've had some minor works done, painting of lines and so forth, it doesn't really fix the problem. What we really want to see is electronic speed signs installed in this area," he said.
"Unfortunately, the feedback that we have from authorities is the crossing does not meet the criteria to have this installation occur.
"My point is that is simply good enough. If student safety is at risk … because of this crossing, then we need to do more.
"The last thing anybody wants to see is for an incident or an accident to occur on this crossing."
Regional Roads Victoria eastern region planning manager Pas Monacella said they would "work with Latrobe City Council and Tyers Primary School to see whether any further safety improvements are needed around the school".