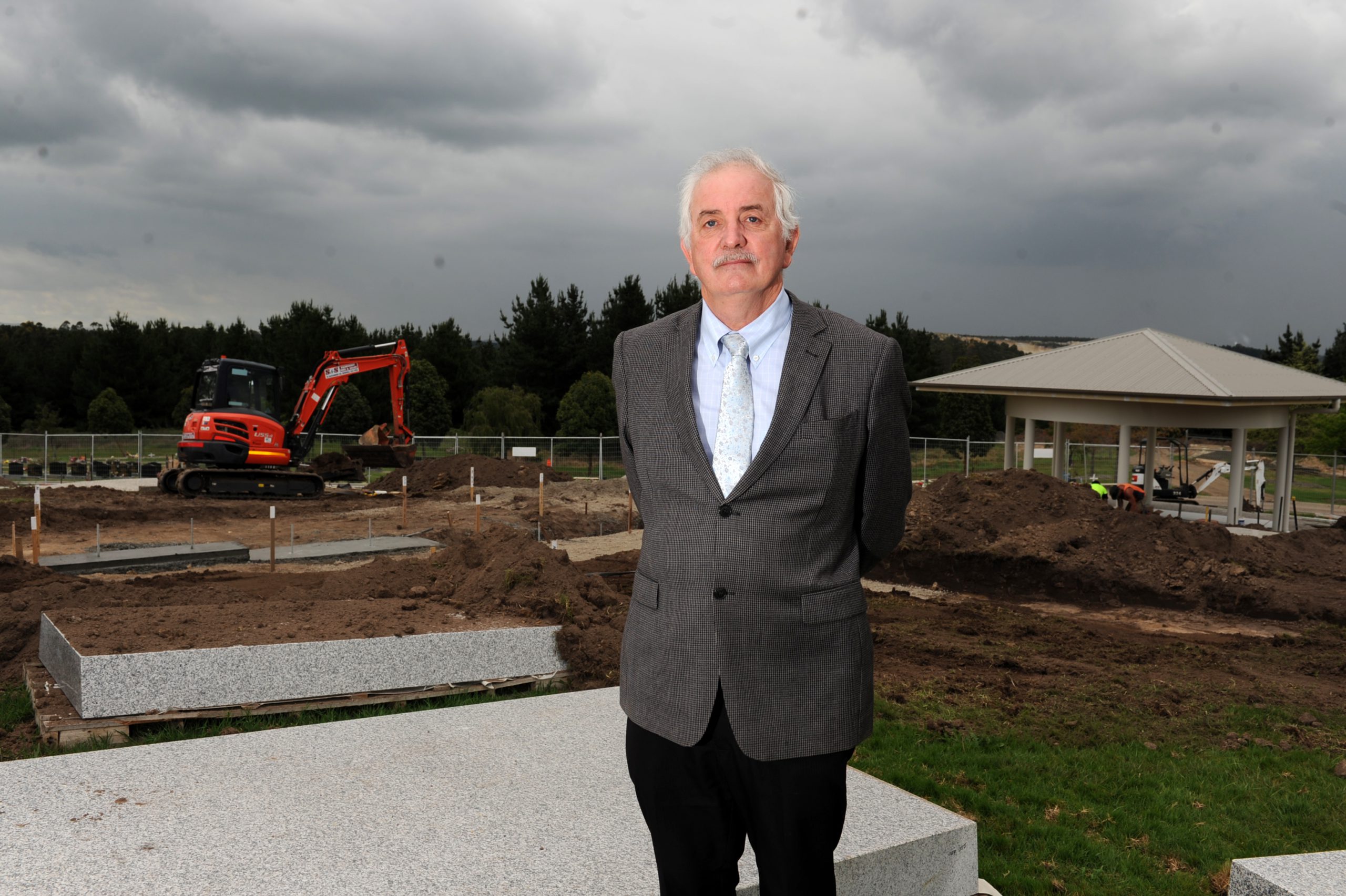 Bryce Eishold
A memorial wall to recognise Traralgon's First World War soldiers will be unveiled on November 11 at Gippsland Memorial Park to coincide with the centenary of the signing of the World War I armistice.
The 15-metre-long wall will display the names of 91 soldiers – some who returned home after the war and those paid the ultimate sacrifice while fighting on the battle front.
The memorial will also pay homage to 12 nurses who served during the war, including Traralgon woman Ellen McCarthy who served in a war hospital in Bombay and was buried in the cemetery after returning home in 1968.
Traralgon Cemetery Trust manager Dennis Seymour said the wall would not only honour fallen soldiers and nurses, but those who returned home and gave service to their town.
"The idea has been developing over the last five or six years. It came out of a project we did for the Centenary of Anzac," Mr Seymour said.
"We compiled all of the names of the soldiers here, however, … it's unique because it's going to recognise soldiers and nurses from war time who returned to Traralgon and made a valuable contribution to their community.
"The research has been going on for years to identify these people and it's taken a lot of time to do that – mostly done by volunteers."
The wall forms part of a broader plan by the cemetery trust to pay respect to people who fought in other wars, including the Second World War and Boer War.
"There's hundreds of people buried here who have fought in the First or Second World Wars, the Boer War, Korea, Vietnam and even Afghanistan," Mr Seymour said.
"People will be able to come and see maybe a name of a conflict or a loved one and to see it written and memorialised in history. It gives them help if they're researching history and maybe even if they're dealing with their own grief.
"Next year we will be extending this to first responders also, for instance those in the CFA and SES and police, and that's for the same reason because we have a lot of people from those services buried out here."
The City of Traralgon Band and the Morwell Caledonian Pipe Band will play at the event and feature the Battle's Over at 5pm on November 11 to coincide with the armistice of World War I.
The event will take place between 2.30pm and 5.30pm on Remembrance Day at the Traralgon Cemetery – Gippsland Memorial Park. For more information, phone 5174 9071.