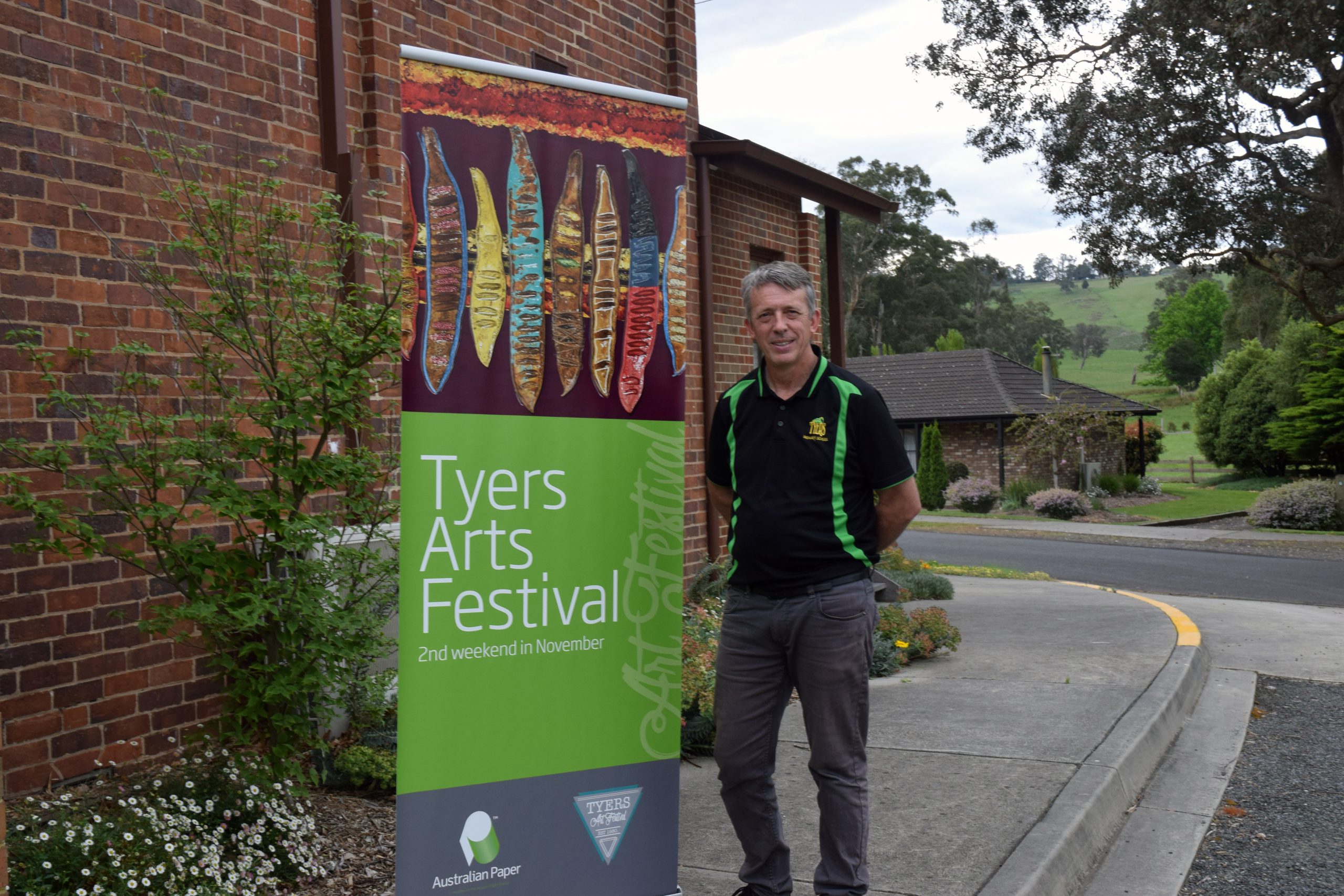 Heidi Kraak
The Tyers Arts Festival will introduce a music, food and wine component and a number of new art awards to the line-up this year.
In its 39th year, the festival will be held from November 9-11, with the gala opening on Friday night and the inaugural music, food and wine festival on the Sunday from 10m until 3pm.
Tyers Arts Festival director Peter Harrison said the festival had introduced a range of new awards, including a $2000 Tyers award judged over all categories and mediums in the exhibition, a $2000 Aboriginal artist award, a $3000 architectural photography award in black and white and a $500 Tyers Primary School student award, made up of $100 and $400 Officeworks voucher.
"We average between 550 and 600 artworks on display every year," he said.
"We have all sorts of mediums, everything from 2D art to 3D, woodwork, metals, ceramics."
Mr Harrison, who has been involved in the festival for 16 years, said the inaugural music, food and wine festival was a way of adding to the already popular event.
"We don't want the art festival to stagnate," he said.
"We want it to build up and develop and connect the community with the event, so [the music, food and wine festival] is a way to do that.
"We're showing local musicians to show people what great musicians we have in the area and all local producers."
Mr Harrison said the festival was not charging producers to have a stall at the site.
He said the arts festival attracted visitors from all over Gippsland and as far as Mornington.
"People come to the festival and do other things in the local area," he said.
Mr Harrison said people could visit the event and take in other regional attractions during their visit, such as Walhalla.
Entries to the art show closed on October 26.
All entries will be judged prior to the exhibition with successful nominations in each category to be announced at the gala dinner on the Friday.
The official opening of the festival will be from 8pm until 11pm at Tyers Primary School and Tyers Hall.
Gala tickets may be pre-purchased at $25 each prior to 4pm on Thursday, November 8 by contacting tyers.ps@edumail.vic.gov.au, or are $30 at the door.
The exhibition will be open on Saturday from 10am until 4pm and on Sunday, along with the music, food and wine festival, from 10am until 3pm.