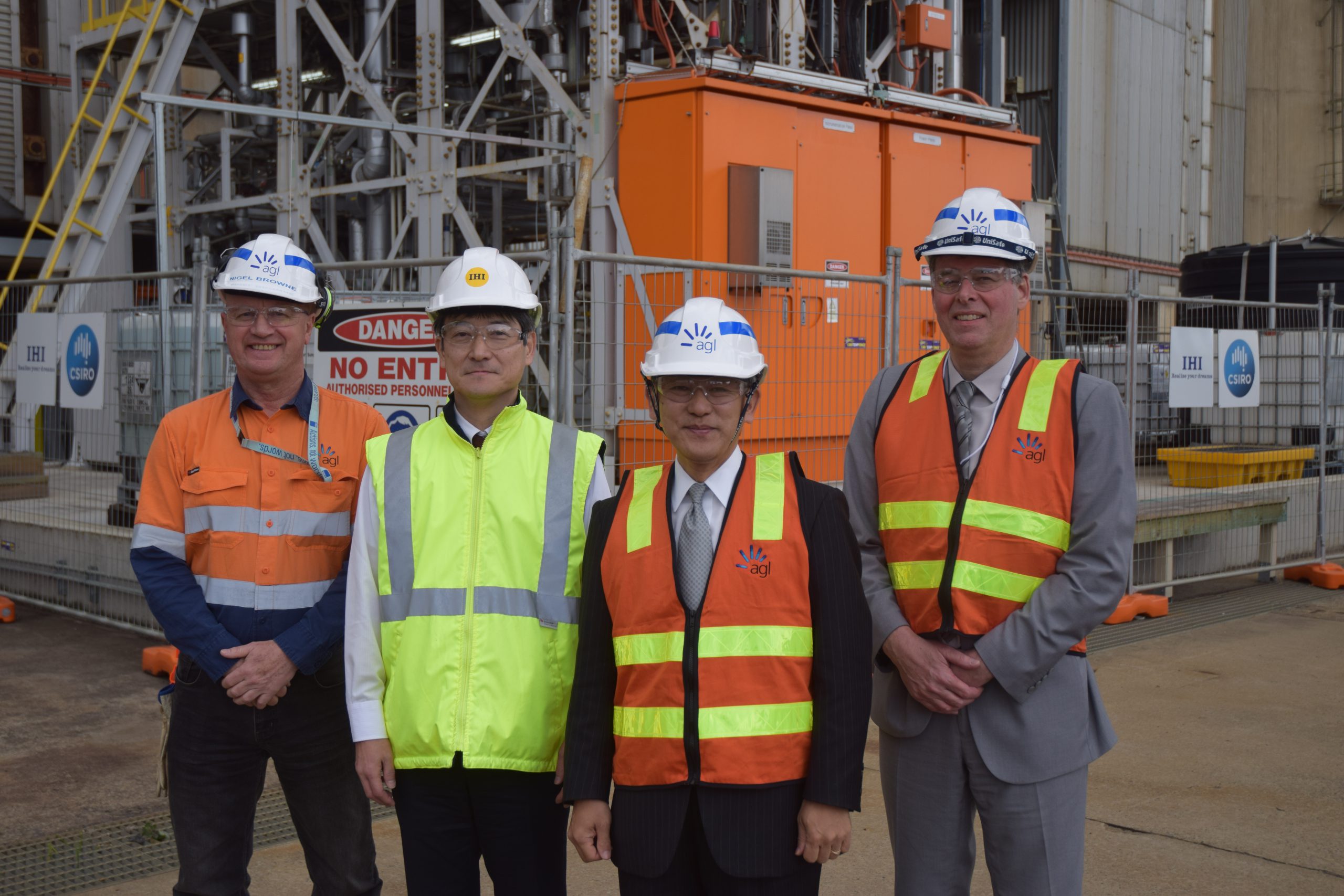 Bryce Eishold
A carbon dioxide capture project at Loy Yang A could lead to the construction of a glasshouse to grow tomatoes in the Latrobe Valley employing about 100 people.
Carbon dioxide, known as CO2, would be captured through a plant at the station and used to heat the glasshouse which could boost the yield of tomato growth by more than 10 to 15 per cent.
Warragul-based business Flavorite Tomatoes plans to undertake a feasibility study with Loy Yang A owner AGL to identify the benefits of using a CO2 capture plant to re-purpose the gas to heat the proposed glasshouse.
Flavorite Tomatoes general manager Chris Millis said the glasshouse could be built on a 10 to 15-hectare site and would employ about 10 people per hectare.
The announcement coincided with the 10th anniversary of the CO2 capture plant at Loy Yang A on Friday which has carried out a range of experiments supported by the state government and Brown Coal Innovation, to name a few, since its inception in 2008.
"We currently use carbon dioxide as a byproduct of burning natural gas for heating so the opportunity at AGL to grow glasshouse tomatoes with a cheap source of heat and CO2 – which is essential for plant production – is promising," Mr Millis said.
"Carbon dioxide gives us a 10 to 15 per cent increase in yield in our greenhouses so it would be a great symbiotic relationship between two businesses where we utilise a waste-stream from AGL to produce food."
The second-generation family business of 20 years would likely expand its footprint to establish a glasshouse in the Latrobe Valley.
"At AGL Loy Yang hot water is a byproduct of making electricity so we'd seek to use that instead of using natural gas to heat the water which in turn heats the greenhouse," Mr Millis said.
"It's a pretty unique opportunity. The rising cost of food is affected by all your inputs. Our biggest cost is labour then natural gas so this is an opportunity to expand our business and reduce our cost of production."
CSIRO science lead Paul Feron, who toured Loy Yang's CO2 capture plant on Friday, said significant research had been undertaken in the past decade to determine the challenges associated with using such a plant for commercial purposes.
In recent years the plant has focused on technology validation with Japanese technology supplier IHI which was also represented at the anniversary on Friday.
"Injecting CO2 into greenhouses is a commercial activity – it's been in greenhouses all over the world and if you increase the level of CO2 in a greenhouse you can increase your production by up 20 per cent," Mr Feron said.
"We've also moved on and are trying to engage technology suppliers because we will not deliver this technology – it's the technology suppliers that will do that and we've engaged here with ITI on location and that's been very important."
"The large scale deployment of CCS requires incentives, like renewable energy has incentives, now in between there's a big step you need to make and this is where the utilisation options come in."