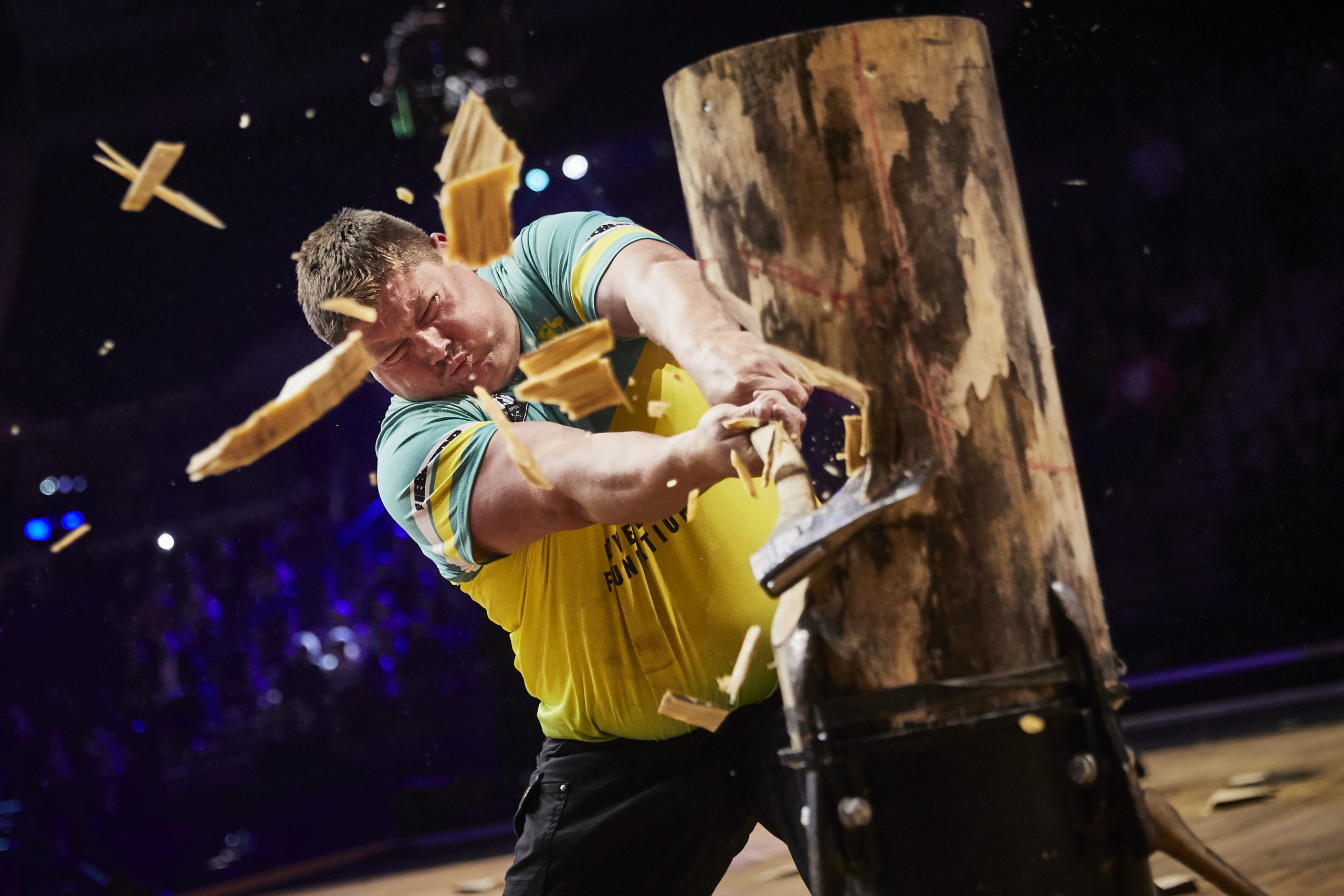 Anne Simmons
Wood chopper Glen Gillam has returned home to Toongabbie after carrying his team to their fifth victory at the Stihl Timbersports World Championships in Liverpool.
The Chopperoos now hold a new world record of 45.10 seconds after smashing their own record by 1.35 seconds.
Gillam took to the arena for the last event of the competition, the standing block chop, where the athlete must stand on a horizontal log and cut through 32 centimetres of wood with an axe.
The Toongabbie resident wielded a larger-than-usual axe, at 13.5 inches, after studying past footage from European wood chopping where he said the timber was softer than that in Australia.
"Let's just say the axe is no different to Thor's hammer – there will only be one person that will swing it," Gillam said.
"For me, it was about producing an axe for myself that would allow me to have the highest level of success for the team without me faltering one step of the way so my fluency was 100 per cent."
He said if the axe stuck in the timber, that would cost a second every time.
"So I found an axe that wouldn't allow me to stick, so a very consistent cutting pattern every time delivering the quickest time possible for the team," Gillam said.
Gillam said the standing block chop had always been one his strengths, and to "be bestowed that position" by his peers was a "great honour".
The Chopperoos' team of four took top spot over 21 countries, beating the United States and Canada who took the next places on the podium.
"Being amongst the team and being a part of it is a huge honour and I'm excited to the max you could say," Gillam said.
After reaching such heights in England, where he said he was "there for business and not pleasure", Gillam listed no specific goals to conquer next.
"It's just another chapter written in a book of a story and there are many a blank pages still to be written there," he said.
Since returning to Gippsland, he has competed in the Maffra Show.
"Whether it's a big international competition or a small country show, just to be part of the sport and amongst the people that enjoy wood chopping that's what means the most to me," Gillam said.