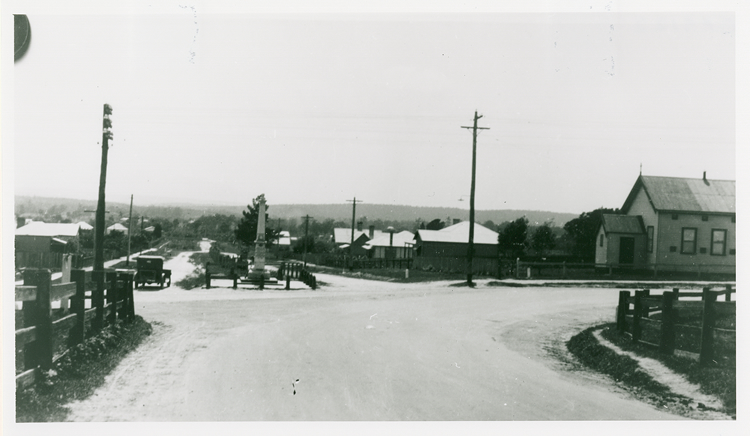 Anne Simmons
Those interested in history will gain insight into the effect the First World War had on the people and economy of Gippsland at an upcoming Centre for Gippsland Studies free lecture.
The lecture will mark the centenary of Armistice and will hone in on how the land was tilled and produce was harvested, even when many of the farmers had left for war.
"What was very clear was that the war had to be managed through families and through communities," history Professor and Centre for Gippsland Studies director Erik Eklund said.
"The men working on farms, often it was their uncles or their sisters … taking up the work on their properties while they were away so you kind of get a picture of a complete family engagement."
Professor Eklund has drawn on the work of local and family historians to create a bigger picture of how Gippsland's enlisted people were affected overseas and after the war and the ramifications on the home front.
He said there was a "tremendous" explosion of volunteer work across every town in the region, which included raising money and even sending knitted products through the Red Cross.
In his research, Professor Eklund has delved into the national debate over conscription.
"There [was] clearly a tremendous support for the war effort but at the same time, particularly by 1916-1917, there major debates whether Australia should maintain a voluntary army, you know, whether we should actually move to conscription so to compel men to serve," he said.
"There were arguments on both sides and these arguments were held in mechanical institutes and town halls all throughout."
World War I ended on November 11, 1918, but for many of those involved, this was just the beginning of a life with post-traumatic stress disorder.
"We need to acknowledge there was tremendous celebration around the region when it was clear the war was over, but for many, the effects of war continued for many decades," Professor Eklund said.
While much of what Gippsland people faced were national themes, Professor Eklund said the soldier settlement scheme was "a big issue" in the region.
It was an attempt to repopulate the region and provide land for men discharged from war.
"The attempt to repopulate land and provide land for men returning … that's in many ways a very sad story because the conditions on those blocks were very harsh," Professor Eklund said.
"A large percentage of those soldier blocks were abandoned by the Great Depression."
Gippsland at War and Peace will be on Sunday, November 4 at noon-1pm at Latrobe Performing Arts Centre.
Find the event on Facebook and book by phoning the box office on 5176 3333. Bookings are essential.