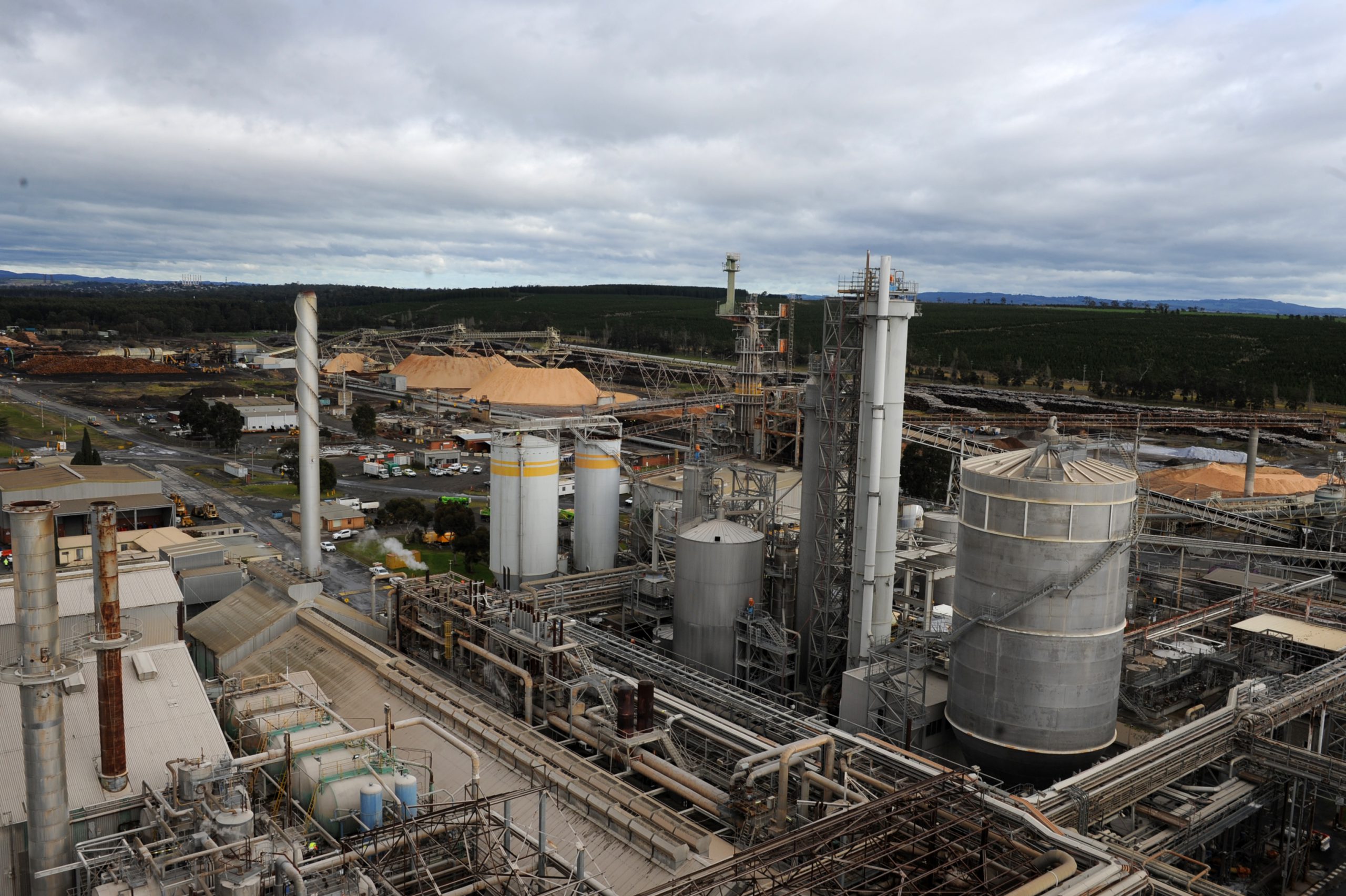 Heidi Kraak
Maryvale mill owner Australian Paper has been fined $16,120 following two leaks in a pipe which resulted in hundreds of tonnes of trade waste spilling onto surrounding land.
An Australian Paper spokesman said the spills were restricted within Australian Paper property and were immediately reported to the Environment Protection Authority.
"The leaks were quickly corrected and were repaired within 24 hours," the spokesman said.
"Following these incidents, we have reviewed this piece of infrastructure and made the decision to fully replace this 2.1 kilometre section of pipe.
"The new pipe will utilise state-of-the-art technology. The capital project will cost more than $1 million and is expected to be completed around mid-2019."
The EPA issued the fines and a statutory notice requiring measures to prevent future leaks at the site.
EPA Gippsland manager Jessica Bandiera says both incidents involved an ageing pipeline.
"EPA officers inspected the site on Traralgon West Road, Maryvale, and found the spill involved liquid waste from the pulp and paper process. The officers took samples of the liquid, which was brown and gave off a strong odour," Ms Bandiera said.
"The spill remained within the property boundaries. It was not visible from the nearest road but the odour was quite strong and may have been noticed by members of the public.
"There was also the potential for impacts to wildlife and water quality if the liquid waste had reached a nearby waterway,"
EPA will do follow up inspections to confirm the remedial actions have been undertaken.