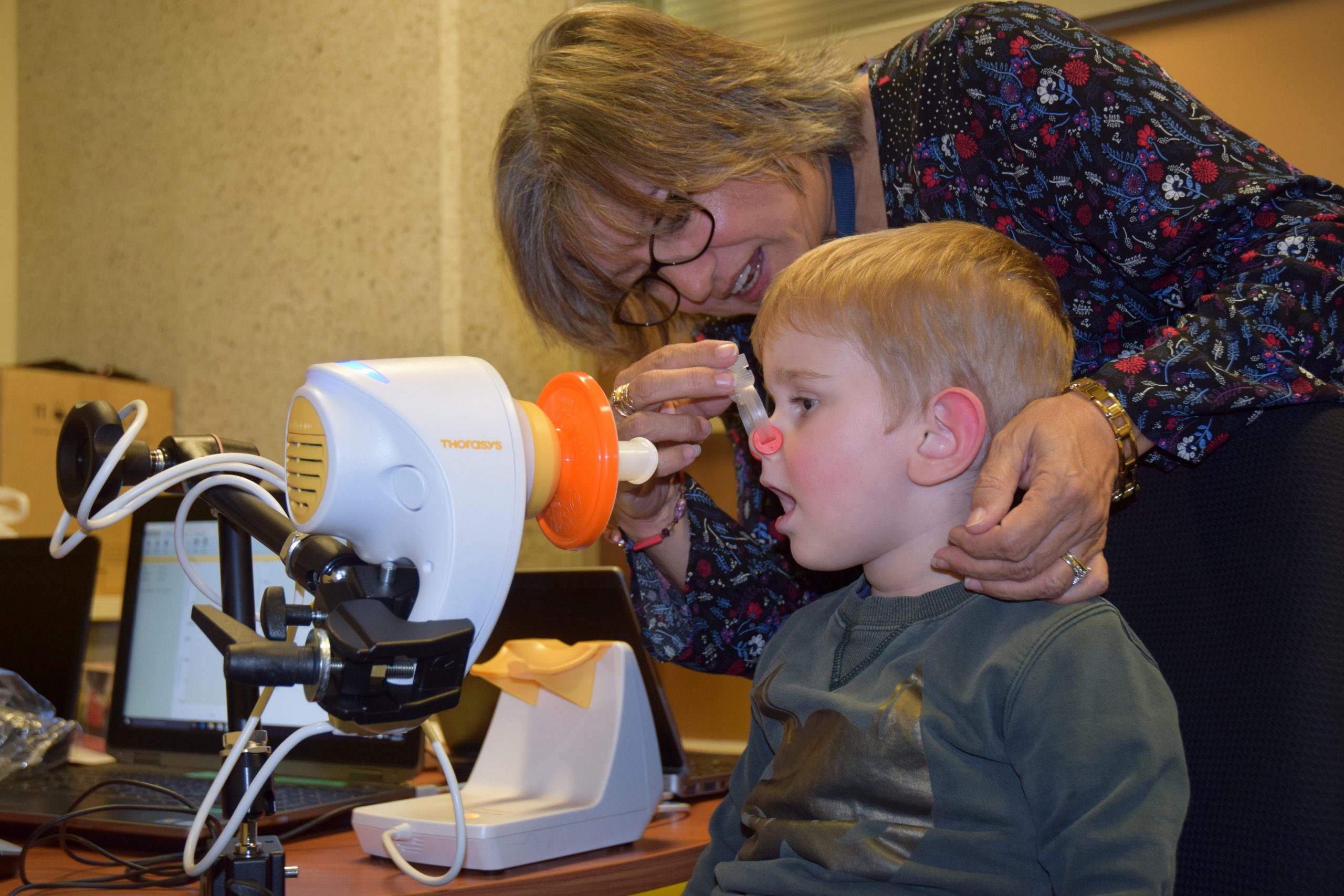 Anne Simmons
Hazelwood Health Study researchers found a child's exposure to cigarette smoke gave stronger evidence for lung and blood vessel changes than exposure to smoke from the Hazelwood mine fire of 2014.
Today the study released results from its early childhood stream with no conclusive results to suggest a link between mine fire smoke exposure and effects on blood vessel and lung function and structure.
Researchers examined three indicators, by testing blood vessel thickness and stiffness of 248 children and conducting lung tests on 105 children aged up to two years at the time of the fire.
The data revealed a slight increase in stiffness of blood vessels and the lungs because of exposure to mine fire smoke but Study researcher Fay Johnston said the findings would have been stronger if all three indicators of the study showed an association.
"So if there was a really strong association with all three indicators we would be giving a very different message: this is a very clear result," Dr Johnston said.
Because the study tested a small number of children, this came as no surprise to the researchers.
"Because of the nature of the incident and relatively small number of children we were able to test at the time it was hard to get a really strong statistical result," Dr Johnston said.
The researchers tested blood vessel stiffness and thickness, because it is a known risk factor in adults – along with stress, high cholesterol, high blood pressure and more – to cause cardiovascular disease, according to Dr Johnston.
"But one marker on its own, particularly in children and particularly with [the] small subtle differences we actually saw … doesn't mean these children are at risk or going to become at risk," Dr Johnston said.
"It means we should keep an eye on it."
The researchers found a link between second-hand smoke and exposure to smoke while a mother was pregnant to have slightly thicker blood vessels to those who did not.
"That's a well-known, previously documented association and we were expecting to see something like that and we did, which tells us that if there was an important large mine fire effect we would have picked it up," Dr Johnston said.
She said it was really important to support young families and pregnant women to help them make positive health choices. As for increased stiffness the researchers found in the lungs due to mine fire smoke exposure, Dr Johnston said it was possible what was found could go away and she was fairly optimistic it would.
"From other studies in America … kids move from a very polluted neighbourhood to a less polluted neighbourhood their lungs can grow and recover so there's capacity," she said.
"If something causes lung growth to temporarily slow down like a pollution episode slightly smaller lungs are more stiff, so as the lungs grow the stiffness reduces."
Dr Johnston said there would be more clarity in 2020, when the researchers plan to do the tests again, dependent on funding.
More children will be able to be tested and the tests will include children who had not yet been conceived at the time of the fire.