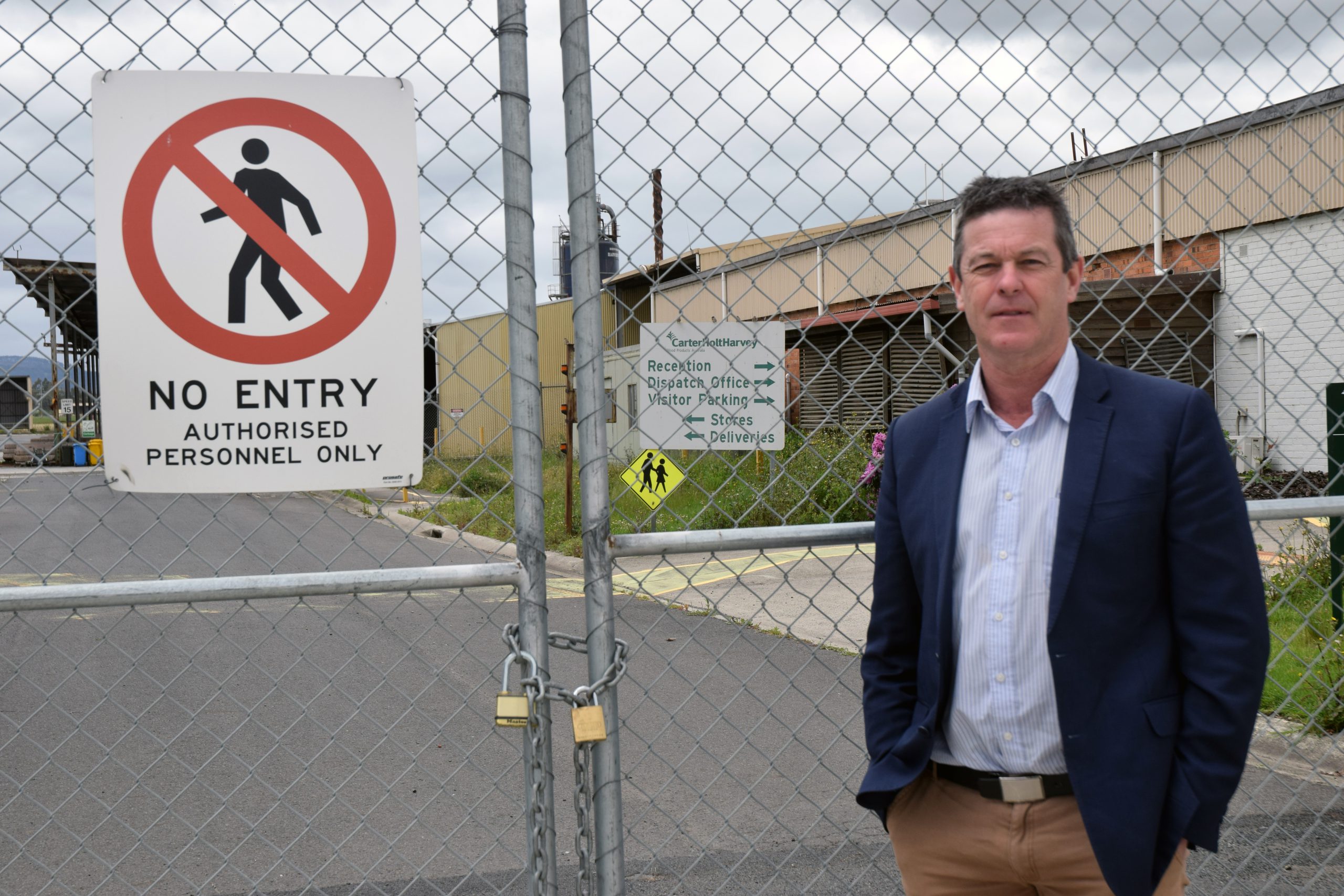 Heidi Kraak
Retrenched Carter Holt Harvey and Hazelwood Power Station workers are feeling forgotten as many are being forced to travel interstate or leave the region to find work.
The Express has spoken to multiple retrenched workers who have been unable to access the state government's worker transfer scheme and are considering, or already have, left the region in search of a stable income.
Hazelwood Power Station closed at the end of March last year, leaving 450 employees and 300 contractors without jobs, and Carter Holt Harvey's Morwell-based mill shut its doors in September last year due to a lack of available plantation pine supply from its supplier Hancock Victoria Plantations, leaving a further 160 without work.
The state government established a worker transfer scheme for retrenched Hazelwood workers which allowed employees at other power stations in the region to opt for early retirement to open up places for Hazelwood workers.
The $20 million scheme had the potential to create 150 positions for Hazelwood workers within the region.
At the time, the state government and Australian Paper said they were in discussions to establish a similar worker transfer scheme for the retrenched mill workers, however, no such scheme was ever established.
With a young daughter in the area, former Carter Holt Harvey employee John* would like to remain in the Latrobe Valley but is considering moving to northern Queensland because of the "better job opportunities" there.
Since the closure, John said he had been "bumped from casual job to casual job", requiring him to travel to Melbourne and interstate for work.
"I know, personally, I've applied for positions within Loy Yang A and Loy Yang B, and basically you know when you apply that you're not in the hunt for jobs, because they are going to choose ex-Hazelwood workers," he said.
However, former Hazelwood worker Greg* said he knew of former colleagues who were now "all over Australia that have left the Valley to find work".
"We're trying to push on and make things work … but there were nearly 1000 blokes out of work," he said.
"If we all wanted to sit back and drive buses or work in coffee shops it would be fine … but a lot of these guys were fairly committed financially, so a lot of these guys have no choice [but to leave].
"If they don't want to lose their houses or [do want to] provide for their families, they have to have incomes that service their lifestyle and service their needs."
Greg said most of the retrenched workers who had left the region or were considering leaving, himself included, wanted to stay.
"I'm committed there, that is my home that is where I want to live," he said.
"I know for one particular guy, he has already made the decision, he is out there. It's left a number of guys quite angry. They are making decisions now that they've had enough and they're going.
"The sort of incomes these guys are on, they strongly supported the Valley and now those incomes are not there; ultimately the place I grew up in and the place I absolutely love, that is what is going to suffer."
Member for Morwell Russell Northe said a "number of questions … remain unanswered" following the closure of both Hazelwood and Carter Holt Harvey.
"Basically, what happened to that [the CHH transfer scheme] negotiation?" he said.
"It remains unclear as to how many of the promised 150 [Hazelwood] workers have actually found work in the local power industry as part of the worker transfer scheme.
"The government owes it to our community to make this information transparent and available."
Labor candidate for Morwell Mark Richards, a retrenched Hazelwood worker himself, said more than half the 150 worker transfer scheme positions had been filled.
"I would say the worker transfer scheme is on track," he said.
"If people are hanging their hats on getting the exact type of jobs in the area they used to have, they might need to broaden their horizons a little … I know there are jobs coming, major jobs. We've just got to get them through the initial community consultation and council processes.
"The coal to hydrogen project will be 400 jobs, there is the hospital upgrade, that will be 600 jobs, the Gippsland rail upgrade has already kicked off, there is the Waste to Energy project."
A state government spokesman said the "the majority" of Carter Holt Harvey workers had received support through the worker transition service facilitated by the Latrobe Valley Authority, which, to date, has supported 1398 people.
The transition service provides retrenched Hazelwood and Carter Holt Harvey workers and their families with skills, training, information and access to services to help them find new employment opportunities.
"We said we'd support Hazelwood and Carter Holt Harvey workers and that's exactly what we've done and what we'll continue to do," the spokesperson said.
"Only the Labor Government can deliver for the Latrobe Valley – making sure local workers are put first."
*Names have been withheld