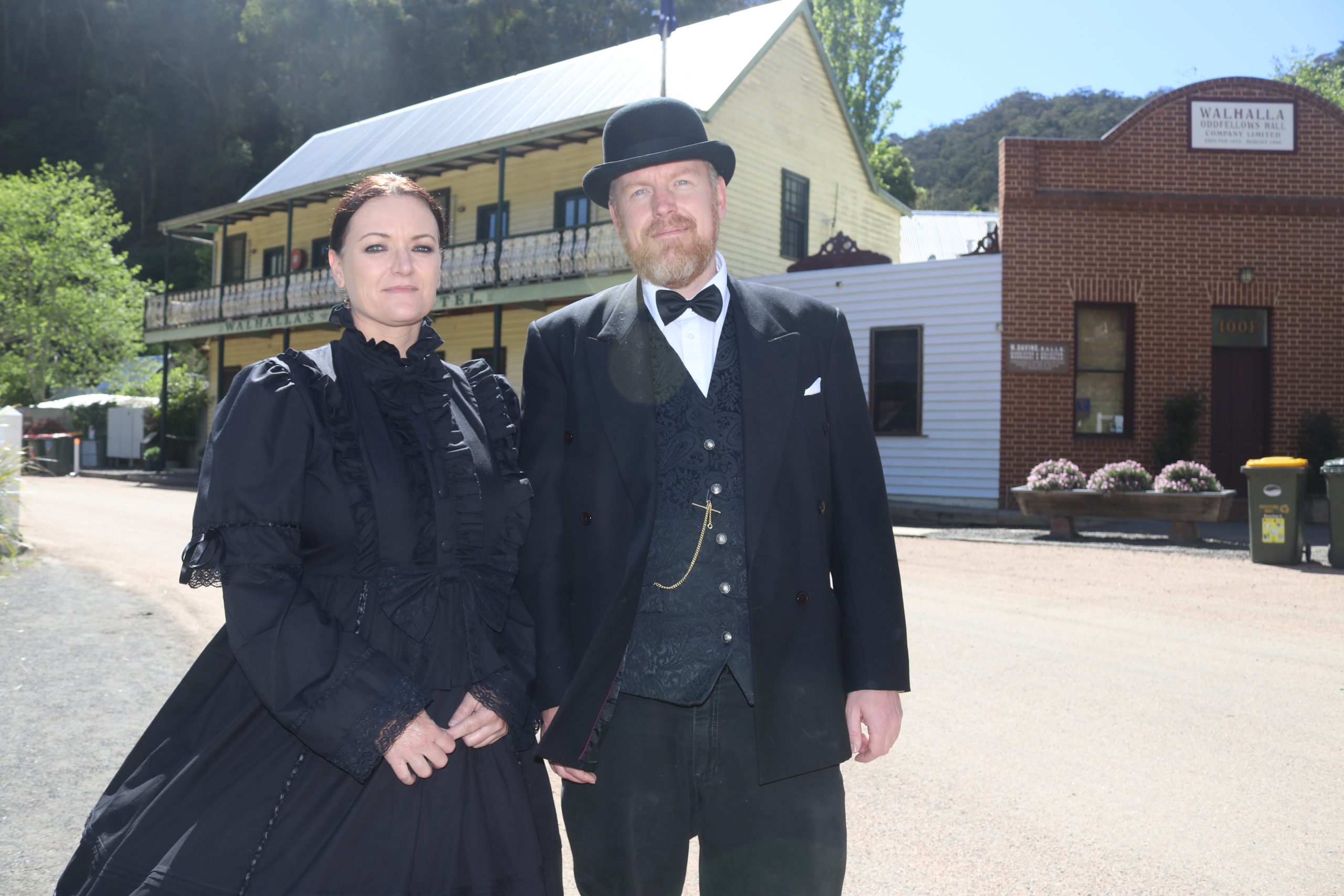 Michelle Slater
Walhalla will be filled with spooks and spirits coming back to haunt the historic village just in time for a special Halloween ghost tour.
The town will be decked out in special Halloween themes, with ghosts, sound effects and holograms, and people dressed in spooky period clothing silently wandering the streets.
The tour will start at 8.30pm on Wednesday, October 31 and wind its way around the village and up to the town's mine sites, as ghost hosts tell historical spooky tales.
Visitors will receive special goody bags at the end of the tour and all proceeds will go to the Walhalla Heritage Development League to help preserve the town's history.
Ghost tour guide Sally May said previous ghost tour participants reported heightened paranormal activity.
She said some people heard non-existent horses clopping behind them while others have felt invisible hands at their backs, or a child's arm wrapping around their legs.
"These ghosts from the early 20th century walk amongst us – they are ever-present," Ms May said.
"I find that during my tours, someone has said that something has happened, and someone has been affected by something – whether they've been touched, heard or smelt something."
Ms May reassured visitors that no one has ever been in danger on the tours and the Halloween event was be ideal for kids.
Walhalla thrived in the gold era but was rife with death and disease as people lived in squalid conditions in the remote mountain town.
"Child mortality rates were through the roof. One family lost 11 of their 15 children. It was the norm for women to die in childbirth," Ms May said.
"People died from respiratory diseases and the majority of men were dead at 40 from silicosis. It was a sad hard time to live in. The creek was a cesspool of filth and it opened a flood gate for disease."
To book a spot on the special Halloween ghost tour, email walhallamuseum@activ8.net.au, or phone 51656250.