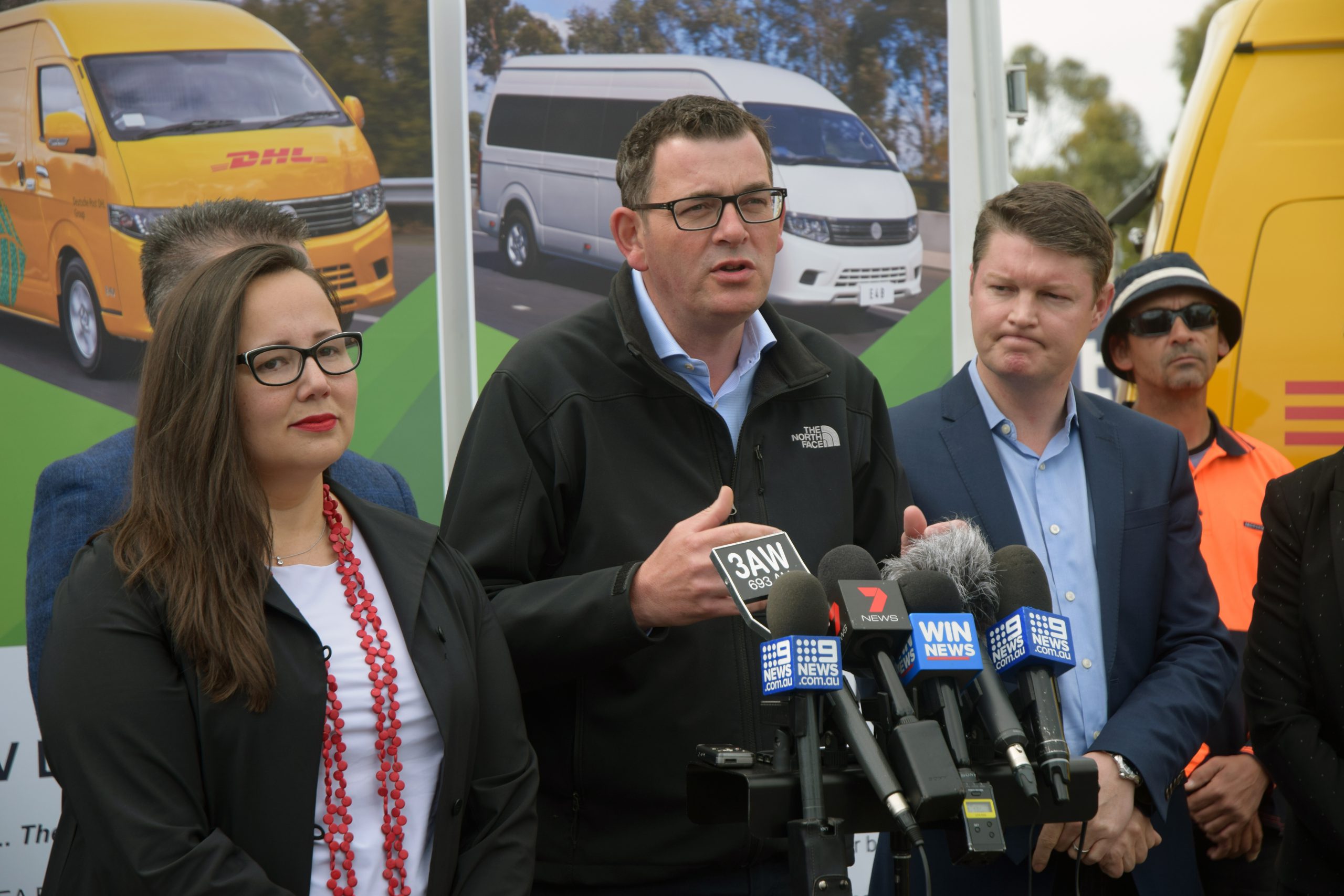 Heidi Kraak
The Latrobe Valley may become "the national capital for electric vehicles" following Premier Daniel Andrews' announcement the state government would support an Australian-owned company to build an electric vehicle factory in the region, projected to create 500 jobs.
The Premier was in Morwell today, along with Minister for Industry and Employment Ben Carroll, to spruik the landmark announcement which will allow SEA Electrical to assemble 2400 electric delivery vans and minibuses at the Latrobe Valley factory a year.
The amount of financial support to the Melbourne-based company has not been disclosed, but will come out of the state government's $266 million Latrobe Valley support package.
The announcement is not an election promise and the construction of the factory will go ahead regardless of whether Labor is successful at the upcoming state election or not.
Mr Andrews said "it would seem most likely" the factory would be located in Morwell, with the full 500 positions expected to be filled in the next four to five years.
"This is a big exercise and will take some time, but the work starts now," he said.
"This is not moving jobs from one part of Melbourne to … another part of regional Victoria. It is new jobs. It is an expansion.
"These will be local jobs because what we've done is we are matching TAFE and training systems with locals who want a new working life … when you match those two together, that is where you deliver really powerful outcomes."
Mr Carroll said the electric vehicle factory would put the Latrobe Valley and the state "on the path to being the national leader in electrical vehicles".
"The auto sector is going to change more in the next five years than it has in the past 50, and this investment in 500 jobs building these SEA Electric vehicles, proven and tested already in Dandenong, are now going to be distributed and built right here in the Valley is wonderful news for the Valley," he said.
"This ticks all the boxes for our auto sector going forward, it is investing in renewables."
Labor candidate for Morwell Mark Richards said: "When Engie closed the Hazelwood Power Station the Andrews Government said they would support workers transitioning into new employment and delivering an electric vehicle industry builds on the 8200 jobs already created in the Latrobe-Gippsland region since being elected".