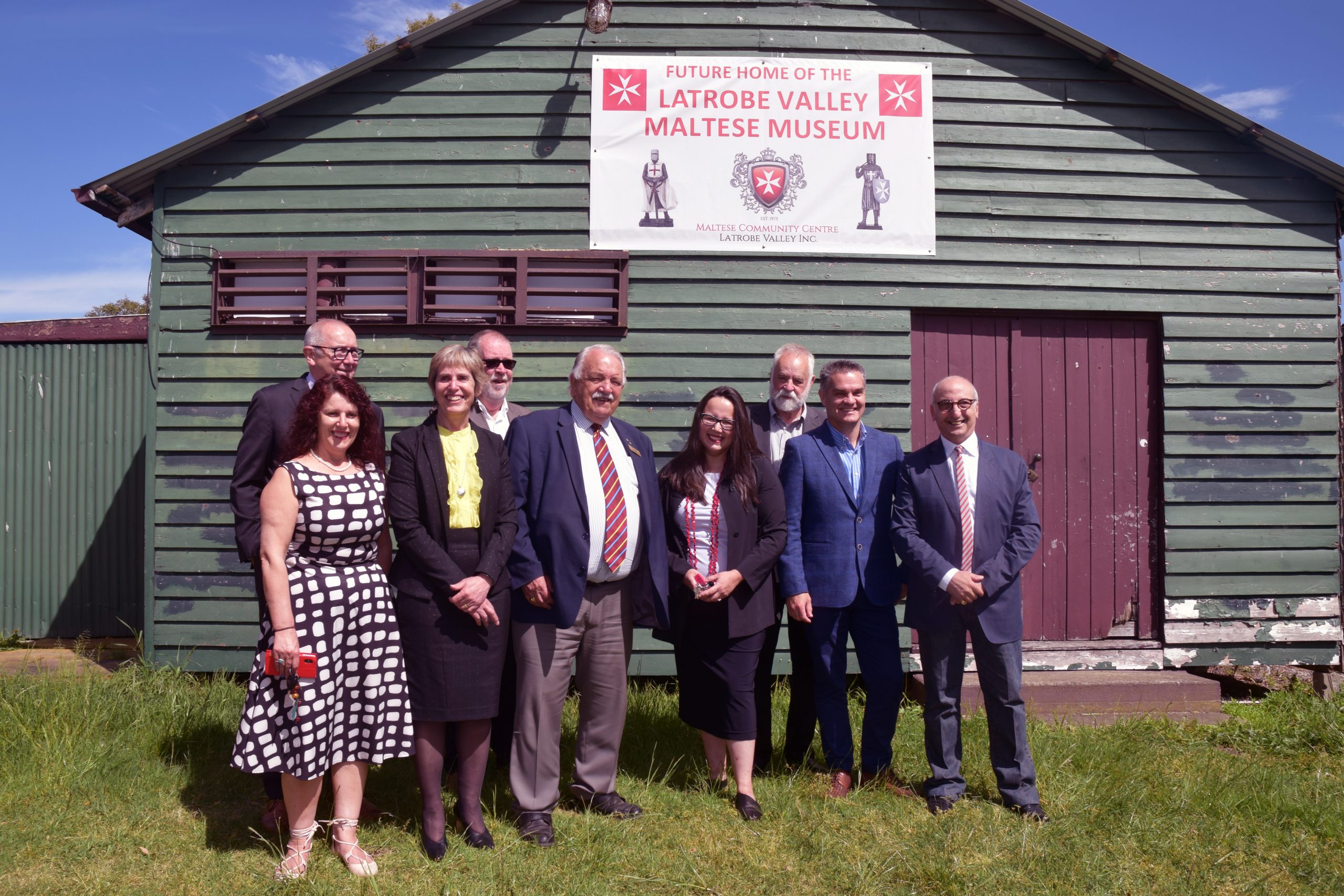 Heidi Kraak
The Latrobe Valley's Maltese community will receive a boost with state government funding to go towards the establishment of a Maltese museum in Morwell.
The new museum will be located in the former Morwell Pigeon Racing Club building next to the Maltese Community Centre in Henry Street, however the building will undergo significant upgrades.
The Latrobe Valley Authority and member for Eastern Victoria Harriet Shing presented Maltese Community Centre president Mario Sammut the $56,270 grant at a ceremony in Morwell on Tuesday.
Mr Sammut said the grant was wonderful and thanked Ms Shing, the LVA and Gippsland Ethnic Communities' Council chairperson Christine Lee for her help in preparing the grant application.

Ms Shing, who presented Mr Sammut with a giant cheque, said the museum could bring people from all over Australia to visit Morwell.
"It is another important step forward in celebrating the contribution that the Maltese community make to every part of our lives in the Latrobe Valley community," Ms Shing said.
"What I would love to see is this become a drawcard and a further source of pride for [the] Maltese community and a further source of pride for the Latrobe Valley.
"It has been such a pleasure to work alongside you with the Latrobe Valley Authority to provide a grant not only to get a new roof, which is pretty necessary when Gippsland winter arrives … but also to provide assistance to celebrate, to bring thousands of people to Morwell."
The grant was also significant because it marked the Latrobe Valley Authority's 100th grant since its establishment.
Latrobe City Council also contributed $5000 to the project.