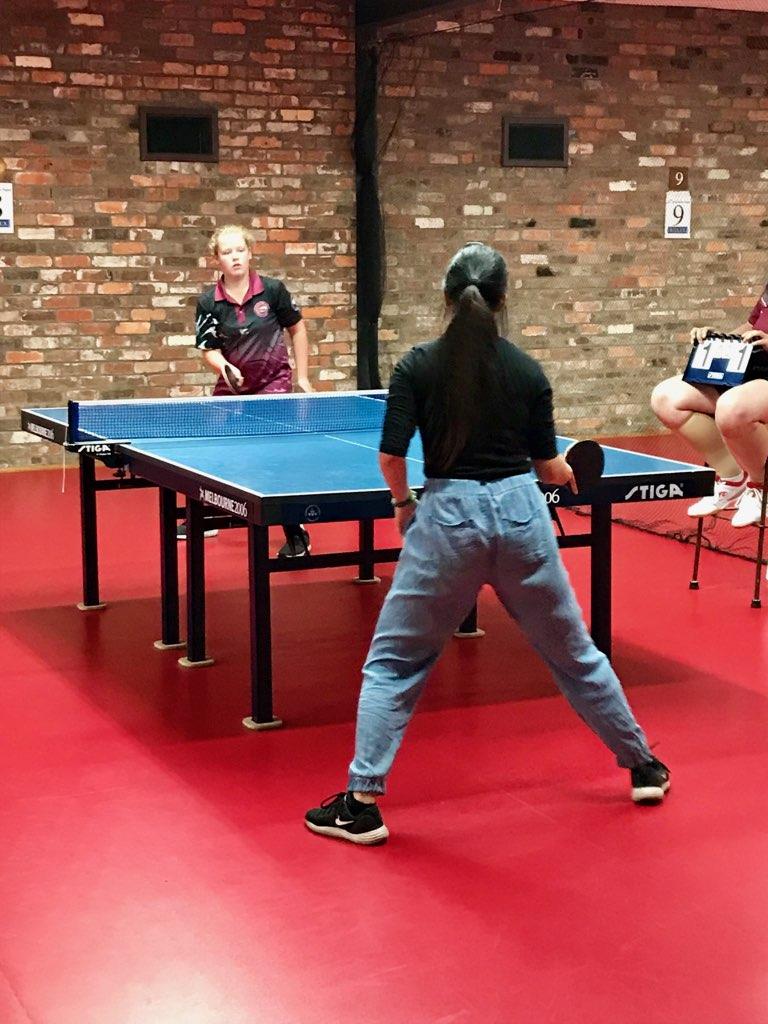 TABLE TENNIS
Traralgon junior table tennis players leapt into spring pennant mode and team alliances were put aside last week for the annual closed junior championships at the Davidson Street table tennis complex.
Players competed in under 11, 13, 15 and 18 and there was no shortage of action in the only annual event where players compete for individual awards .
In the under 11 girls, Cherish Fernando and Cheryl Fernando were seeded one and two respectively and made their way to the final.
The final also went to script and the sisters played off in yet another five-set classic before Cherish took the fifth, 11-8.
Unseeded Charlie Boyd made his way through to face Adam Guo in the final and took the title in a thrilling five-setter.
Top seed Ella Lawn and Quynh Anh Bui advanced to the under 13 girls final, with Anh clinching the title in straight sets.
Under 13 boys top seed Hayden Berry advanced to the final to face John O'Brien, who made amends for his earlier under 11 exit, but it was Berry who took the title in straight sets.
The under 15 girls final was a replay of the under 13 final, with Ella Lawn redeeming herself to get one over Quynh Anh Bui.
The under 15 boys event went to script with top seed Declan Boyd and Sam Herzog going head-to-head in the final with Herzog emerging victorious.
In the under 18 girls event, top seed Mia Spasato faced an in-form Ella Lawn.
After going down in the first set, Spasato returned fire to come home with the title in yet another five-set epic to be crowned under 18 champion for the first time.
The under 18 boys final, (the Andrew Wilson Memorial) Declan Boyd and Sam Herzog did battle.
Defending champion and top seed Boyd dropped the first set, 11-5, but fought his way back into the match and took the second set 11-6.
Herzog regained composure and took the remaining two sets 11-3 and 11-6 to win the Andrew Wilson Memorial title for the under 18 boys championship for the first time.