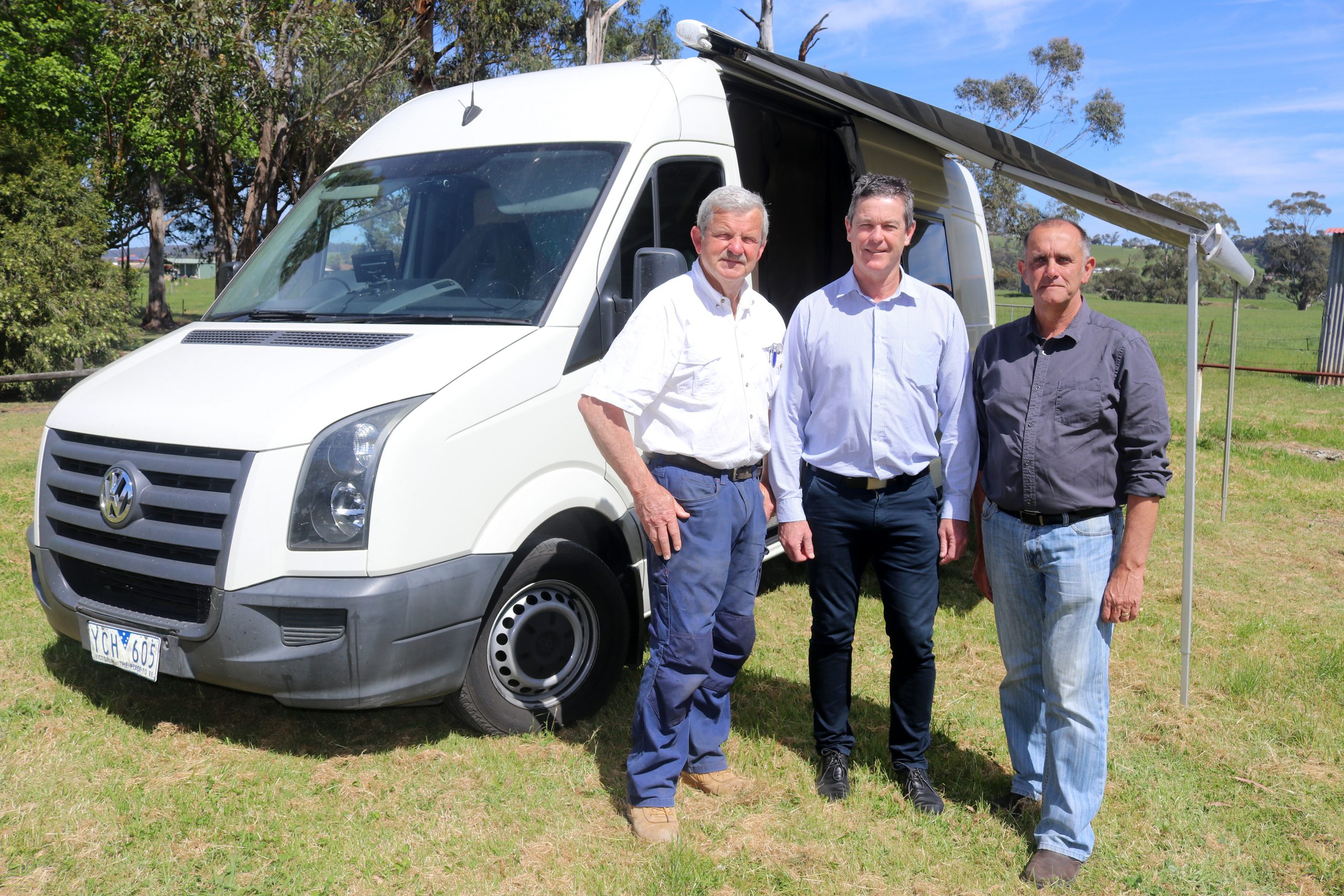 Michelle Slater
Yinnar could soon become a major destination for grey nomads with the community pushing for the town to become an official Recreational Vehicle Friendly destination.
Yinnar and District Community Association project coordinator Kevin Young will meet with Latrobe City Council today to discuss planning approvals to install RV friendly facilities.
Mr Young said he hoped a block of land behind arc Yinnar could be turned into an overnight RV parking area, for stays up to seven nights.
The plan would also include installing a grey water dump point behind the bus interchange.
If the plan gets the nod from council, the site could be operating by the end of the year.
Mr Young said he had been in talks with the industry peak body the Campervan and Motorhome Club of Australia to gain RV Friendly status for Yinnar.
He said he had also been in discussions with other RV Friendly towns about the benefits the scheme brought to local communities.
"My wife and I spent 16 months travelling around parts of southern Australia in a caravan and we stopped in small towns like Yinnar and saw the economic benefits RVs had on these towns," Mr Young said.
"Initially, it would be an economic benefit for the traders in Yinnar. Tourists could spend money in town on meals, fuel and supplies."
Yinnar café owner Adrian Cardillo was behind the scheme and said he had noticed a 10 per cent downturn in weekend trade with the temporary closure of the Hazelwood Pondage.
"It's fantastic. It will bring people into town, and this is what we need so we can concentrate on more turnover," Mr Cardillo said.
"It will be better for the community and shop owners and it will bring free advertising through word-of-mouth, with great tourism down this way."
Member for Morwell Russell Northe said he wanted Yinnar to capitalise on the rapidly growing RV industry.
Mr Northe was pushing for the state government to redirect $1 million in funding it had allocated for Hazelwood Pondage Caravan Park upgrades about eight years ago and spend it in Yinnar.
"This money was never spent and now the pondage is under threat it is unlikely this money will be spent on its initial purpose," Mr Northe said.
"An RV stop in Yinnar makes sense given the impact the pondage's temporary closure has had on the community."