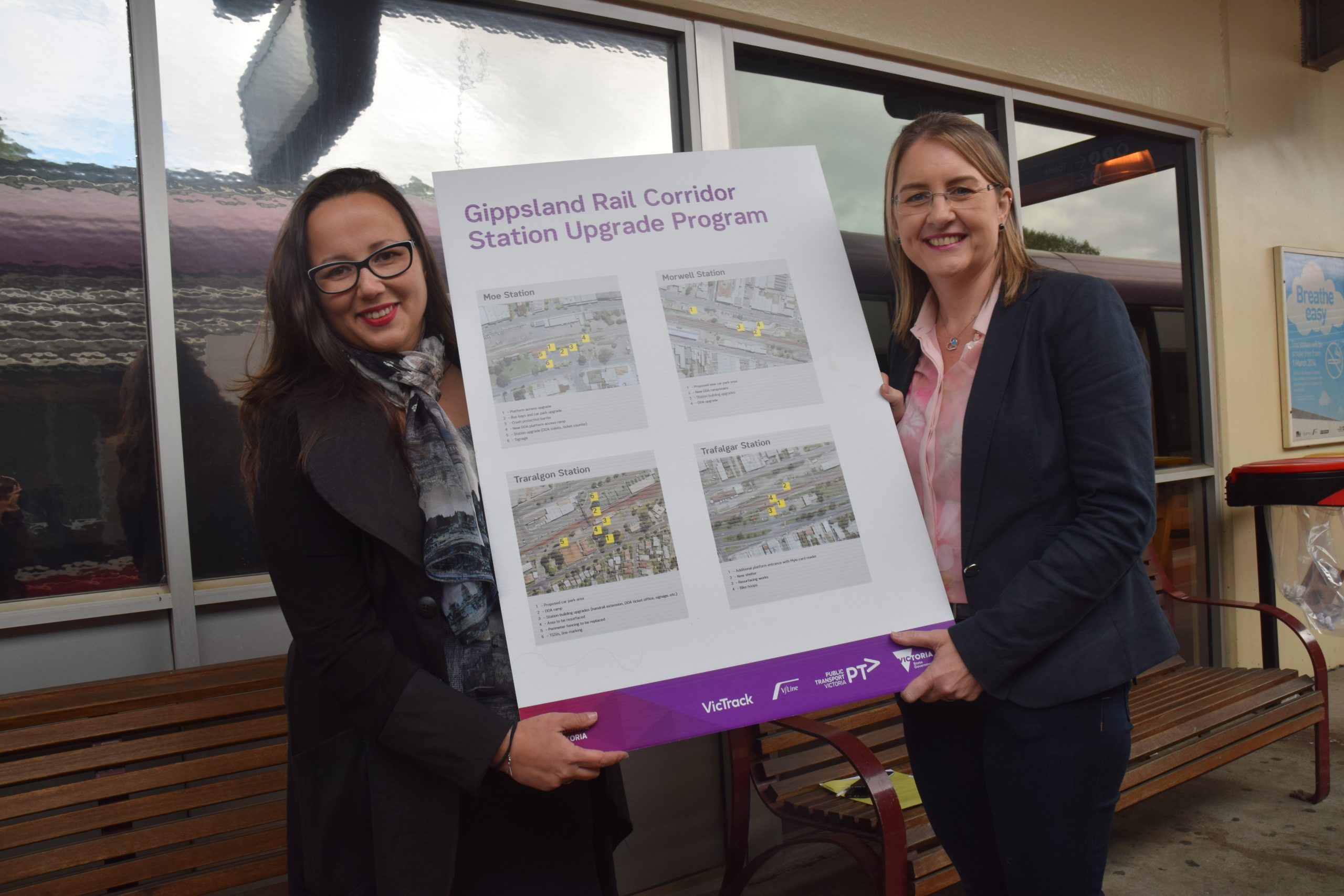 Heidi Kraak
Both Labor and the Coalition have promised to remove level crossings in Pakenham, which would improve the reliability and speed of Latrobe Valley services.

Labor announced on Thursday it would remove four level crossings, as well as add an extra platform at a new Pakenham "superstation".
Opposition Leader Matthew Guy, however, said on Friday the Coalition would remove three level crossings.
Transport Minster Jacinta Allan told The Express the third platform at Pakenham would separate the regional and metropolitan lines which would increase service capacity and reliability.
"There will be a dedicated platform and track to separate out the Gippsland and metro trains at Pakenham station," Ms Allan said.
Labor is yet to determine where the promised "dedicated V/Line track" through the Pakenham "superstation" would begin and end.
The promises come amid increasing commuter frustration following consistent delays and disruptions to V/Line services.
"The election will determine who forms government and our priority is to get that immediate advice from the Level Crossing Removal Authority and build the new superstation," Ms Allan said.
"Removing the level crossings means we can run more trains more reliably and also it is a community safety improvement as well."
The Coalition has also promised a 62-minute journey from Traralgon to the city under its "European-style" fast rail plan, which would also include the establishment of high-speed rail authority office to be located "probably in Moe or Morwell".
Ms Allan could not confirm how long the journey from Traralgon would be into the city under Labor's plans.
"I just point to our record of delivery in contrast to when [the Coalition] was last in government," she said.
"Labor has a record of delivering projects," she said.
"There is work on the Gippsland line upgrade, removing level crossings, talking to the local community about real projects that will bring benefits to passengers in the future."
In a statement, Mr Guy said the Coalition had a "comprehensive infrastructure plan that would not destroy Pakenham by imposing the blight of SkyRail on the local community".
"A government I will lead will remove the level crossings and will do it properly," he said.