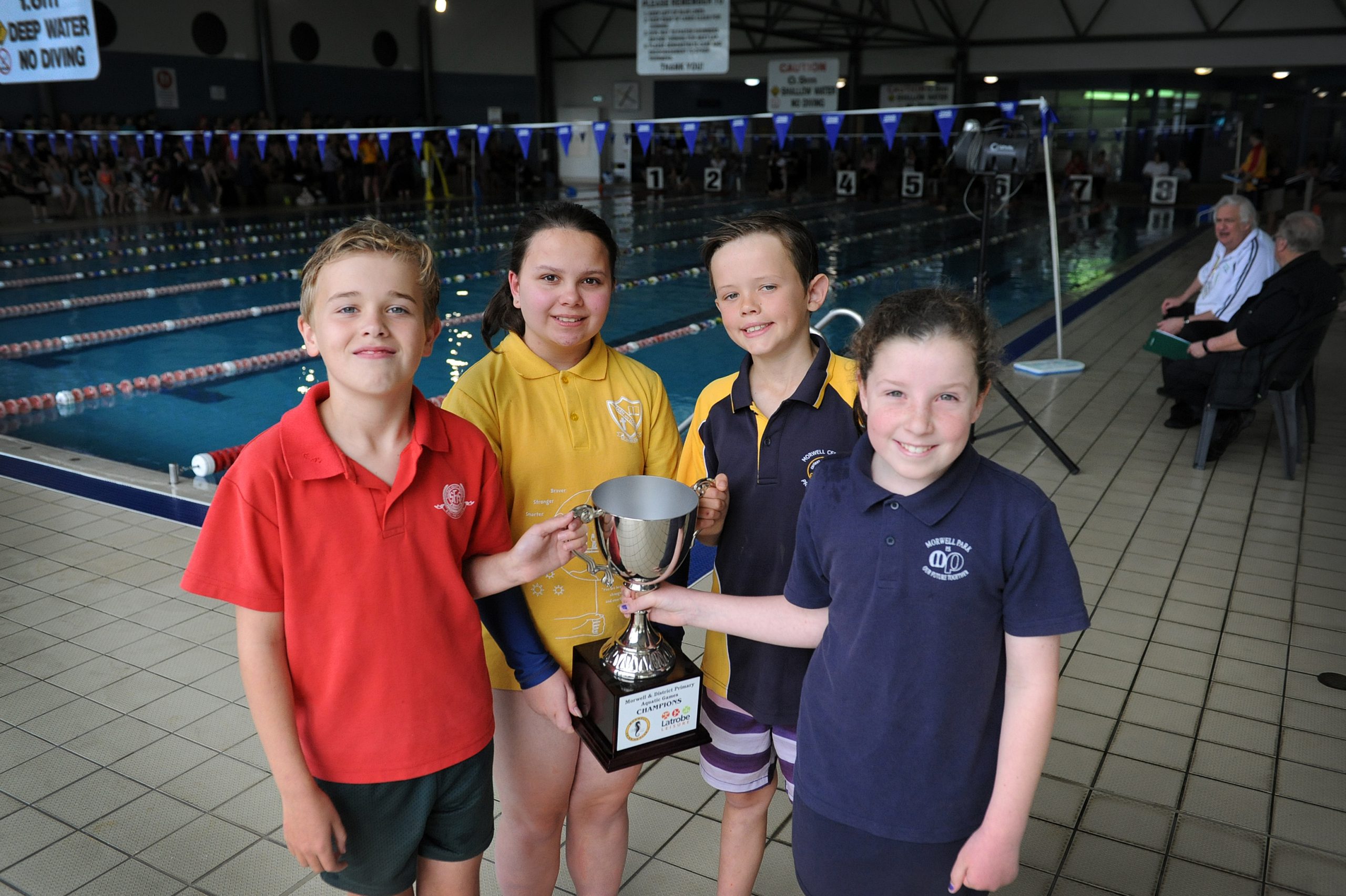 Kate Withers
SWIMMING

The Morwell Swimming Club was a hive of activity yesterday as about 200 students from across the region gathered for the Morwell Primary Aquatic Games.
St Vincent's, Sacred Heart, Morwell Central and Morwell Park primary schools contested the second annual event designed to provide a fun day out in the pool for students in grades 3 to 6.
Morwell Swimming Club coach Melissa Scholes said the aquatic games were less about winning and more about ensuring children had fun and felt comfortable in the water.
"It's just about being in the water and knowing that it doesn't matter how good you are, just do anything you can to swim down to the end and just be a part of the experience," Scholes said.
"Now it's a requirement of school, they have to be able to complete 50 metres of a stroke by a certain grade, so getting them in today gives them a feel for the water.
"They're very enthusiastic, and it's great that they come here and have so much energy and they just want to have a go. They don't care about winning."
Students filled the stands to cheer on classmates and Scholes said the addition of a fourth school for the second running of the aquatic games made for a fantastic atmosphere.
"Last year we were able to have three of the schools here and this year we were able to have all four schools in the water," she said.
"We have races for freestyle, backstroke and breaststroke and then we also had an all-abilities lap, and they can swim with a noodle or kick-board for those who are a bit unsure about getting in the deep water.
"We're offering some training sessions following on from this, so if people want to come and get some more practice from the Morwell Swimming Club they can."
For bookings or more information, email info@morwellswimmingclub.org.au