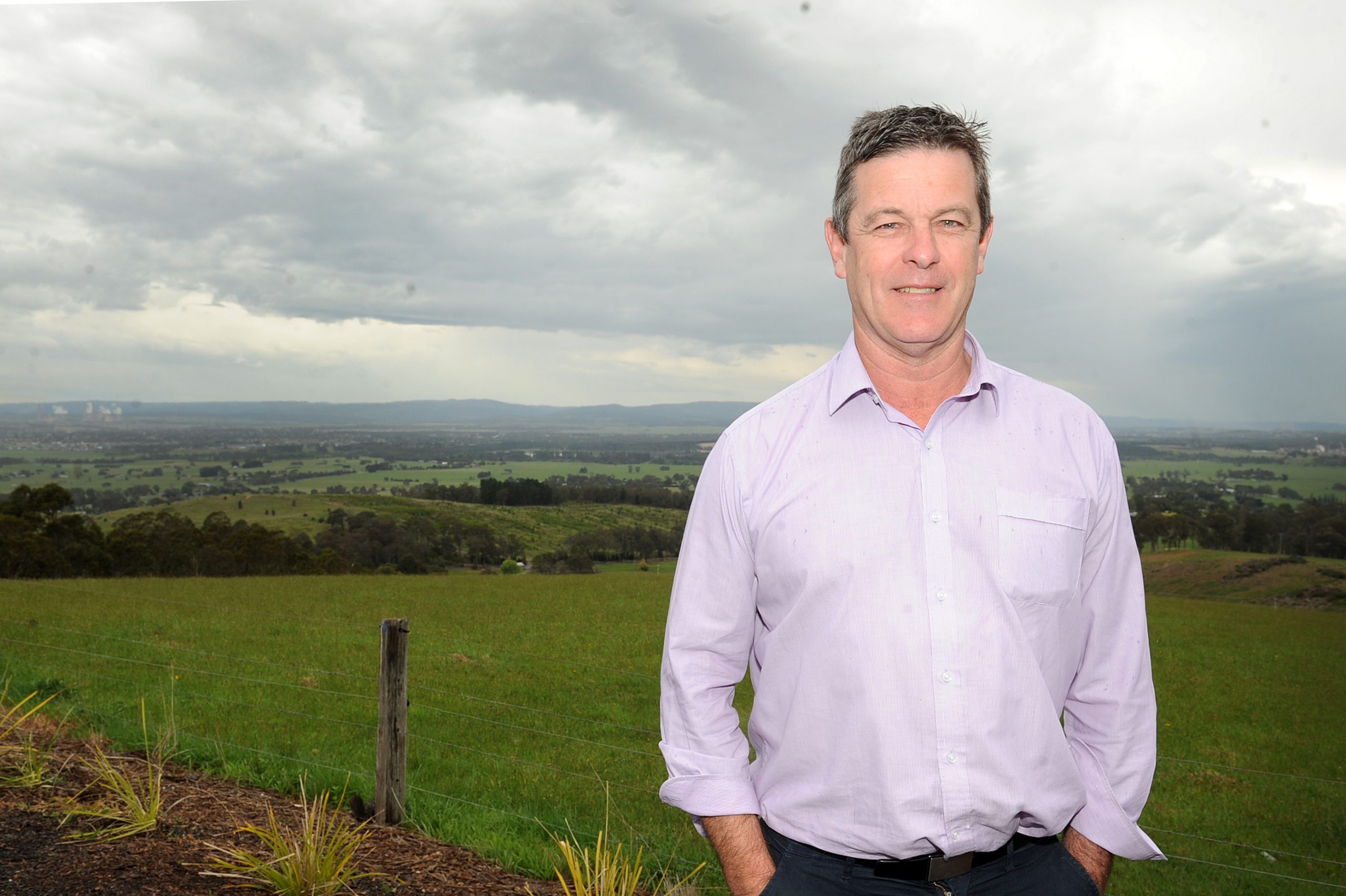 Jarrod Whittaker
Independent MP Russell Northe has put an end to months of speculation by declaring he will recontest his marginal seat of Morwell at the upcoming state election.

His announcement comes less than three weeks from polling day and after repeated declarations that he had not decided whether he would run again.
"I understand that people are very curious and interested about whether I may or may not stand again but I've made the decision that I will contest the election," Mr Northe said.
"I think people might ask why I've left this decision very late and, the facts are, you simply can't do this job effectively if you're not 100 per cent committed to it.
"There was probably some self-doubt about whether I was able to or did wish to do the job for another four years, but as I say, I'm in a much better position than I ever was before."
Mr Northe won Morwell for the third time in 2014 as a National on a two-party preferred margin of 1.8 per cent, but quit the party last year after a leave of absence and revealing he was dealing with severe depression relating to personal and financial issues.

He joins a crowded field of nine declared candidates, including Labor's Mark Richards, National Sheridan Bond, Liberal Dale Harriman, former senator Ricky Muir from the Shooters, Fishers and Farmers Party and high-profile independents Ray Burgess and Tracie Lund.
Mr Northe will likely draw much of his support from his home town of Traralgon and further split the conservative vote.
At the 2014 election, he won all of the booths in the Nationals heartland areas of Traralgon and outlying towns, while Labor's Jadon Mintern swept the Labor-leaning areas of Newborough, Morwell, Churchill and Yallourn North.
This year's election is expected to serve up an unpredictable result, coming in the wake of the closures of Hazelwood Power Station and Carter Holt Harvey's Morwell sawmill and with such a wide field of candidates.
The independent MP was largely quiet following his return from his leave of absence in August, 2017, but has ramped up his presence in recent months with a string of announcements.
These have included calls for the Andrews government to provide $40 million to support developers to establish essential services infrastructure for local projects, providing extra protective service officers for local public transport and extra funds for Lifeline Gippsland.
Jobs, cost of living pressures and infrastructure including rail will be the top priorities of his campaign.
"It's fair to say that I've probably got conservative views and values but being an independent also gives you the opportunity to come up with different ideas and initiatives and policies that might be a little left-field," Mr Northe said.
Mr Northe has committed to serving a full term if elected and is yet to work out who he will preference.
"I'll be doing a how to vote card, but I haven't determined at this point what I'll be doing with preferences," he said.
"Obviously, there's options of running an open ticket and then people can determine where they want to place their preferences or I may run a how-to-vote card with preferences."
In February, tensions flared between Mr Northe and some of his former colleagues in the Nationals after the party reported allegations that money had been withdrawn from its Morwell branch bank account and later returned.
There is no suggestion any offence was committed and The Express understands that Mr Northe was never contacted by the relevant authorities about the matter.
He said he bore no ill will towards his former colleagues or the National Party.
"They were fantastic to me for 10 years and unfortunately there were some outside media reports that I firmly believe were unfair and inaccurate but we've moved on from that point and I only wish their candidates and their party all the best," he said.
Mr Northe said he hoped personal attacks did not become a focus during the campaign.
"I hope it's a fair campaign in terms of talking about policies and what's important to the community," he said.