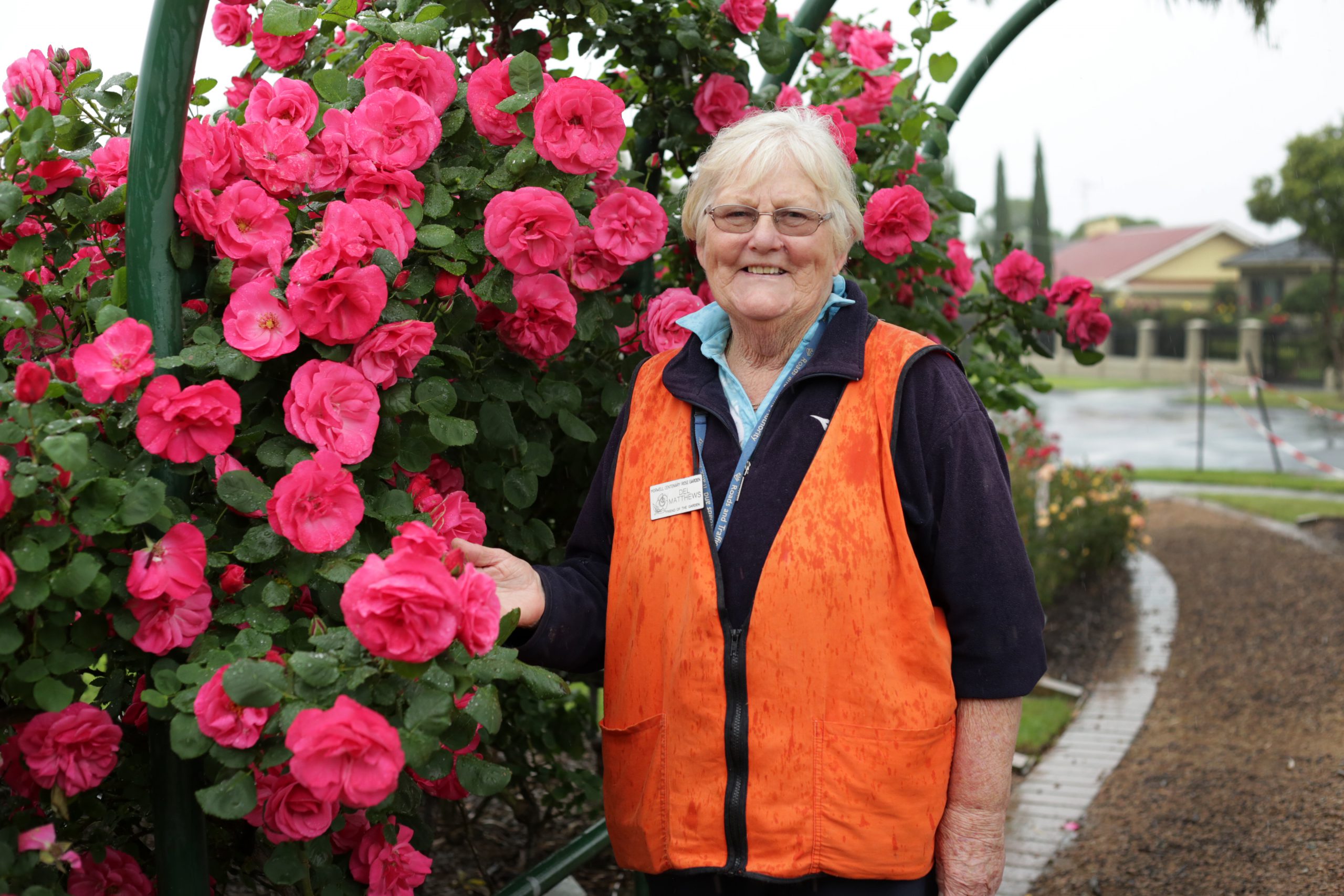 Anne Simmons
It is likely the volunteers at Morwell Centenary Rose Garden were more appropriately dressed for outdoor activity on Melbourne Cup day than others around the state.

After dead-heading, tying up supports, weeding and cleaning up broken stems from a windy weekend, the 29 Friends of the Garden members who braved the rain on Tuesday went into the clubrooms for a couple of Cup Day sweeps.
Friends of the Garden chair Del Matthews said the 50 volunteers were "really keen" and especially once the roses were in flower, about 30 worked in the garden every Tuesday.
"The garden's looking brilliant," Ms Matthews said.
More frost this winter has meant "lovely growth" by springtime, according to Ms Matthews.
"They do like a cold winter, which will, in theory kill off a lot of the bugs, aphids and that," Ms Matthews said.
It is the garden's 26th year and the Friends are prepping the garden for a festival in a couple of weeks, which has included hosing down a mulch which was great for growth, but "a bit on the nose".
Between now and then the volunteers are also displaying roses at both the Leongatha and Rose Society of Victoria rose shows and some will attend the Mornington Botanical Rose Gardens' 10th anniversary party.
Morwell Rose Garden Festival will be on Saturday, November 17 from 10am-5pm.