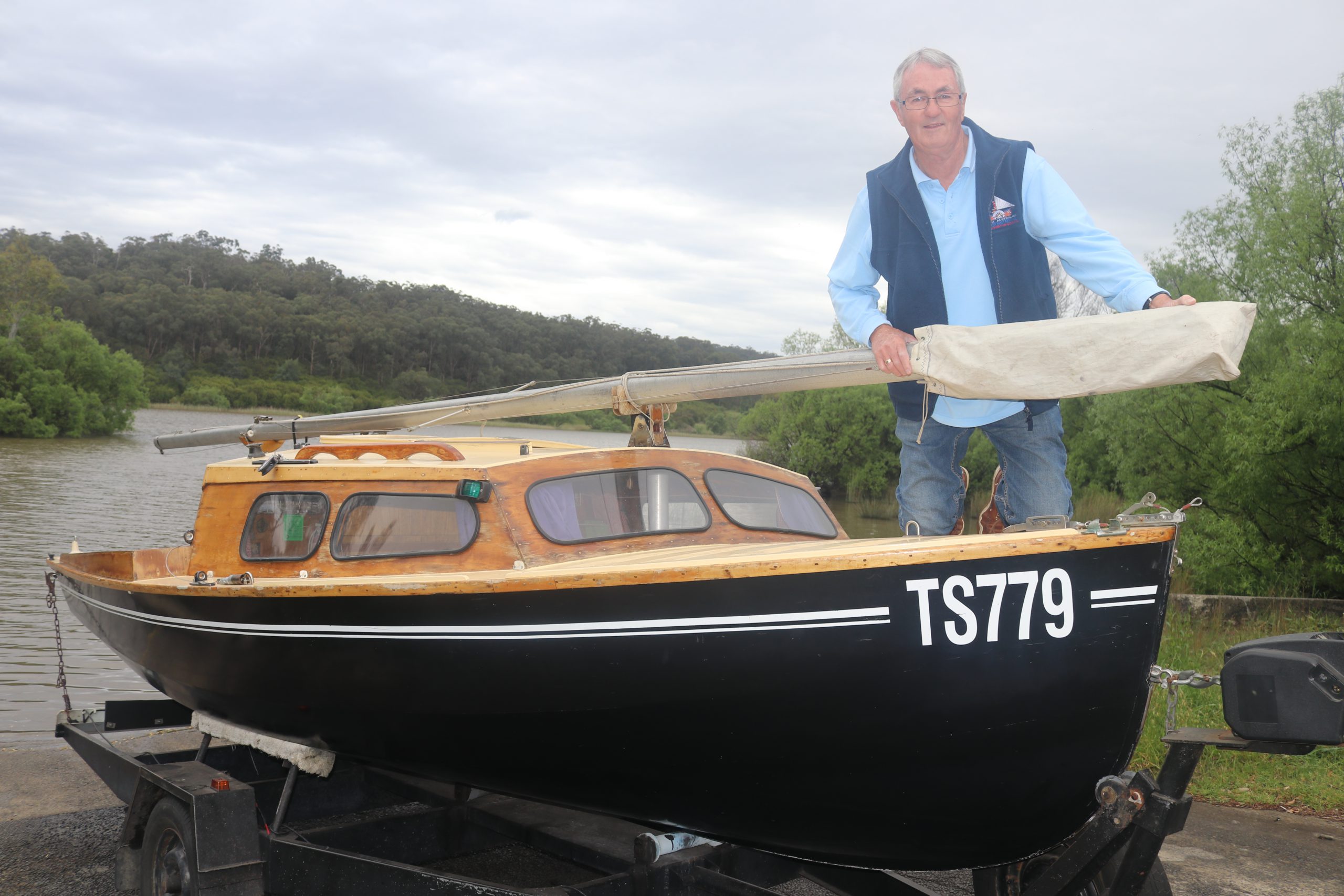 Michelle Slater
The Latrobe Valley Yacht Club invites locals of all ages and abilities to try their hand at sailing at Lake Narracan as part of an introduction to sailing program.
LVYC life member Graham Sibson said the sport was still going strong in the Latrobe Valley despite the temporary closure of the Hazelwood Pondage.
"We are trying to promote sailing to the community and dispel the myths that it's a rich person's sport," Mr Sibson said.
"It's a healthy sport, you are out in the environment, it's physical and technical and it has some science behind it."
Mr Sibson said the introductory day was suitable for people of all abilities and experienced members would take people out on the water to show them the ropes.
"Beginners will get to physically sail a boat – we will teach them the fundamentals. Most important is knowing the wind direction and the general handling of the boat, how to steer it."
Mr Sibson said in the past the event had been so successful that some people took up sailing.
He said newcomers could borrow boats from the club for a limited period while they got themselves set up.
He said it was easy to pick up a cheap entry-level boat and many keen sailors built their own boats.
There are also specially-designed vessels for people with limited mobility.
The yacht club is holding its events at Lake Narracan and Blue Rock dam.
Mr Sibson said it was disappointing the pondage was out of action given the club had spent the past 50 years building up its own facilities and infrastructure that could no longer be used.
He said they had been working with other yacht clubs in Gippsland to share facilities to keep running competitions and programs.
LVYC sailing school director Kylie Wright said it was a delight to spend time with people of all ages while learning to sail.
"The great sense of achievement we see in the faces of our students when they master the art of sailing is hugely rewarding," she said.
The Latrobe Valley Yacht Club introduction to sailing days will be held at Lake Narracan on November 11 and 25 from 10am and people can drop-in at any time by following the signs.
For information, phone Geoff Conway on 0418 318 900.