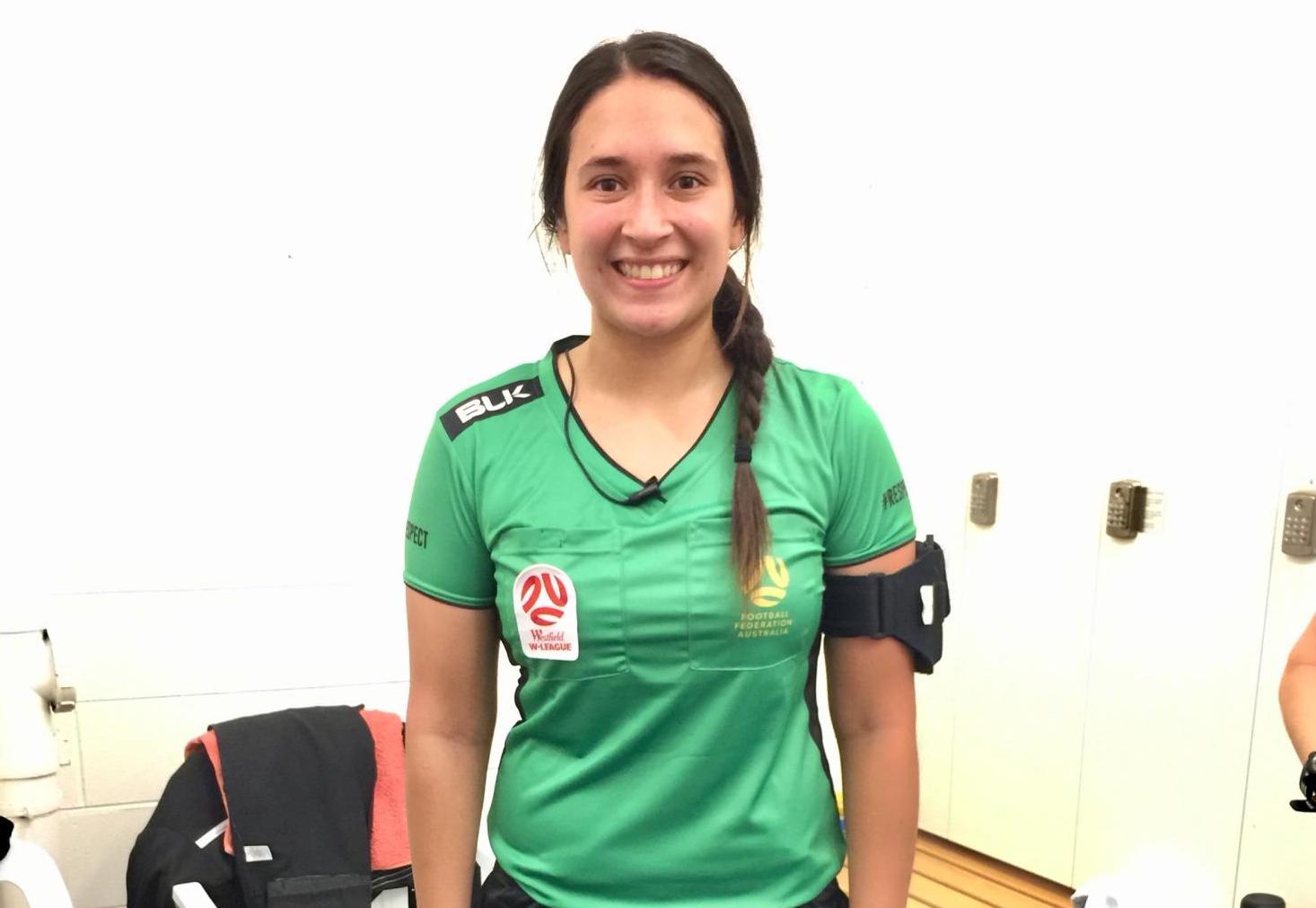 Kate Withers
SOCCER

At just 23, Jasmine Steger already has a professional resume that would be the envy of many of her peers.
A soccer referee by trade, the Moe resident has eyed a run in the W-League since she first picked up the whistle eight years ago and did exactly that last week.
After a whirlwind year, Steger stepped out to officiate a round two clash between Melbourne City and Sydney FC under lights at Melbourne's AAMI Park on Friday night.
Her own harshest critic, she said she "didn't do as good as I thought I would" and still has "a lot to learn".
"The only way I can explain the feeling is a baby opening its eyes for the first time," Steger said.
"I was just out there thinking 'what have I got myself into?' It was overwhelming but it was an awesome experience."
Steger was on the sideline as an assistant referee and said she was "a ball of nerves" before the first whistle sounded.
"We met up with the other referees beforehand and they tried to settle my nerves … all she said was to be myself because I got chosen for a reason," she said.
"We did the toss and I went back to my position, then the whistle blew. I went 'I need to get myself into gear', but I was never completely relaxed."
Steger said she was off her game with her off-side calls but feedback from a pair of FIFA referees would suggest otherwise.
"We had an assessor and he actually gave me really good feedback, which was really encouraging," she said.
"For them to say I did a really good job and give me really positive feedback, I was really grateful.
"But I would love to have another go because now I know what to expect."
Steger's journey to the top hasn't been all roses and she nearly gave up the whistle for good not too long ago.
"In the lead up [to Friday], I didn't have a game for three months and didn't get the grand final in the Women's Premier League and then went overseas so I lost my ability to call off sides," she said.
"I've actually struggled a lot with motivation in all areas of my life, so to have to pick myself up and keep going … I've really amazed myself."
Journeying to Melbourne and back up to five times a week for university and referee training takes its toll on the teaching student but she is determined to repay her parents' faith.
"I had at the back of my mind that I wanted to make my parents proud. They've spent so many weekends and given up what they want just for me," she said.
"I wanted to give back to them. I'll be paying them back for the rest of my life.
"I never want to stop growing. I want to keep going. The next step would be to get into the grand final and get my FIFA badge and go to a tournament."