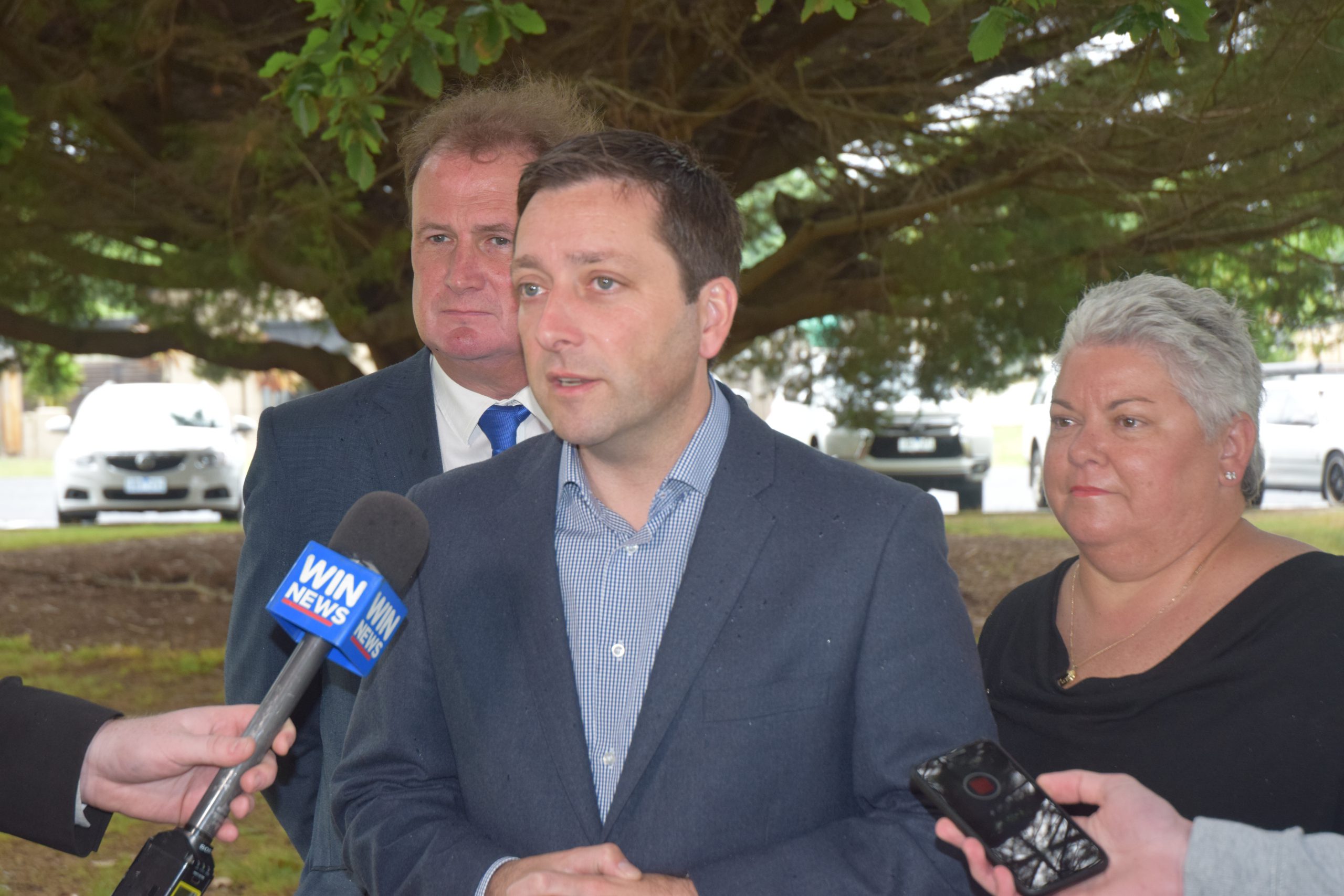 Bryce Eishold
Non-pokies RSLs will be eligible to apply for funding to overhaul their facilities in a plan by the Coalition to give back to returned veterans.

A $2 million RSL Building Maintenance Fund would be created if the Liberal-Nationals win the November 24 election and would allow individual RSLs to apply for up to $30,000 to complete specialist projects.

Opposition leader Matthew Guy made the announcement at the Yallourn Newborough RSL on Tuesday and said the fund would go towards supporting non-gaming venues and other ex-service organisations.
The Darlimurla Avenue RSL would receive $20,000 if the Coalition was elected to upgrade the Sir John Monash memorial garden.
Yallourn Newborough RSL secretary manager Ricka Ebsworth welcomed the announcement.
"Hopefully we can get something out of this. We are desperate for disabled toilets for a ramp but it's just been out of our league so that would be much appreciated," Ms Ebsworth said.
Mr Guy, who was travelling with his wife, Renae, three sons and parents Vera and Chris, said he chose the Yallourn Newborough RSL to make the announcement given his family connection to the area.
"We think this fund is vitally important to upgrade facilities [and] RSLs across the state, particularly those RSLs that don't rely on poker machines," Mr Guy said.
Liberal candidate for Morwell Dale Harriman said he was pleased to see one of the region's most iconic people recognised as part of the upgrade to the Yallourn Newborough RSL.