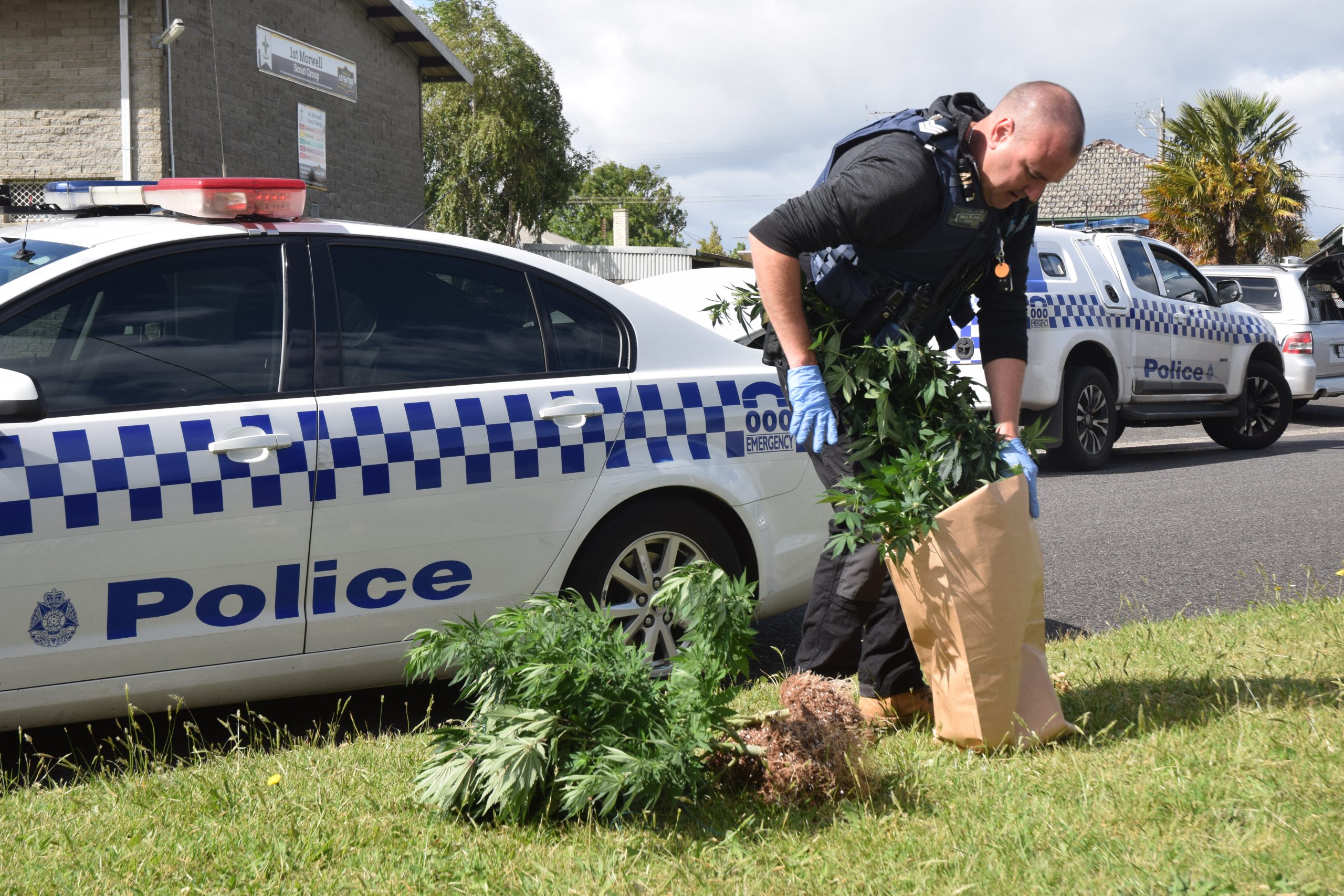 Bryce Eishold
A large hydroponic cannabis setup was uncovered on Tuesday in Traralgon following a raid on a Princes Street house.

Police from the Latrobe Special Duties Unit carried out a warrant on the property near Ethel Street just before 8am on Tuesday.
Forty-two mature plants were seized during the raid, plus equipment from a large hydroponic setup.
A 35-year-old Traralgon man was arrested and charged with cultivating cannabis and will face court on December 19.
Another man, 39 from Traralgon, was arrested, interviewed and later released without charge.
A third Traralgon man, 37, was given a cannabis caution for possessing a small quantity of cannabis, police said.
The Traralgon raid followed a second search warrant at a house on Margaret Street, Morwell on Wednesday where about 30 cannabis plants ranging in maturity were seized.
The Dog Squad searched the property shortly after 9am yesterday and a 32-year-old Morwell man was charged with cultivating cannabis.
Anyone with information about the incidents can phone Traralgon Police Station on 5172 2700 or Crime Stoppers on 1800 333 000.

Police praise good behaviour

Three drunk drivers were caught in the Latrobe Valley during the Melbourne Cup long weekend.

Police issued 79 infringement notices for a range of offences including speeding and drivers not wearing a seatbelt.
However, Latrobe Highway Patrol Sergeant Mick Williams said Operation Furlong over the four-day weekend was a success.
"General driver behaviour was good," Sergeant Williams said.
"There were some traffic congestion issues on Friday afternoon on the Princes Highway between Hernes Oak and Morwell due to road works and bad weather [and] as frustrating as that can be, most drivers were well behaved.
"Other than that it was a fairly normal weekend in Latrobe."
Signs vandalised

Police have issued an appeal to help find those responsible after a number of mobile electronic signs were vandalised in recent weeks.

Four batteries and two tyres were stolen from a trailer where a sign was mounted near the intersection of Strzelecki Highway and Marretts Road, Hernes Oak.
People with dash cam footage or those who may have witnessed unusual behaviour are asked to phone local police.
Reports can be made to Morwell Police Station on 5131 5000 or Crime Stoppers on 1800 333 000.