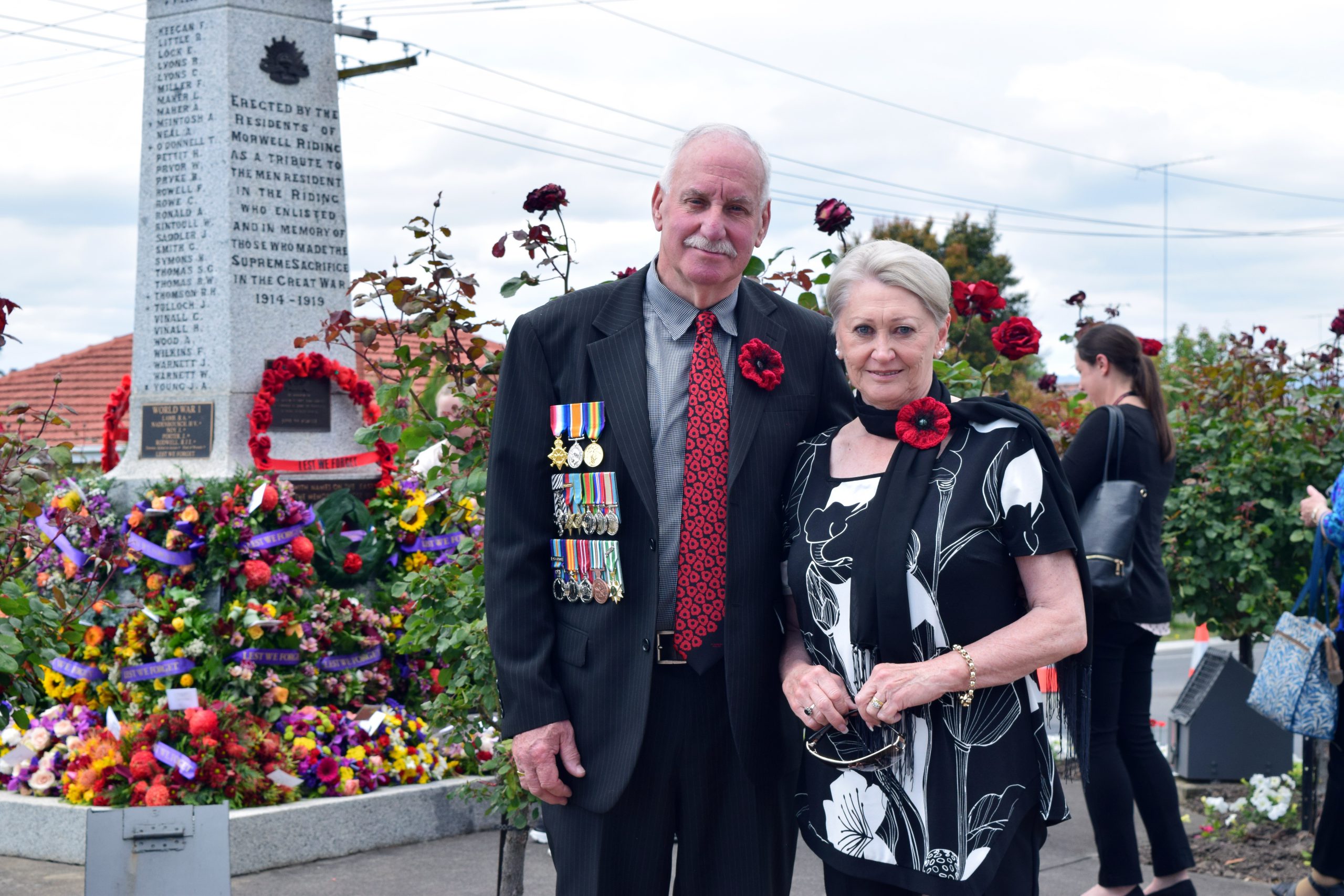 Heidi Kraak
It is not usual practice for people to lay personal wreaths during a Remembrance Day service, however, a few exceptions were made at the Morwell service this year.

Among the personal wreaths laid, Hazelwood North resident Mal Gibson made the walk to the cenotaph on behalf of his family to honour three different family members who had served Australia in various wars.
With the event marking 100 years since the signing of the armistice agreement between Germany and France, it was fitting that Mr Gibson was allowed to lay the wreath, as his great uncle was one of the many Australian soldiers to pay the ultimate sacrifice during the bloody European conflict.
William Bennie Cochran served in the 21st battalion and was wounded in the battle of Pozièrs in 1916 and was later killed in the third battle of Ypres in Belgium in 1917.
"There was no known grave, which was not uncommon then," Mr Gibson said.
"It is a personal, not pleasure, but somebody in the family gets to do it and I guess I've taken the gambit for the family.
"I don't glorify war by any means, but it is important to honour the service and sacrifice of these fellas."
Mr Gibson's father was also a Lancaster pilot in bomber command in Britain in 1943 and 1944.
"He did 30 missions which was what they called a tour of duty," Mr Gibson said.
"Only about a third survived those 30 tours, so he was very lucky to survive.
"He came back and worked at Yallourn Power Station."
Mr Gibson's wife Jan Gibson's brother Corporal Ian Ryan also served in Vietnam in 1968 and 1969.
"[Remembrance Day] isn't really something we celebrate, it is something we remember," he said.