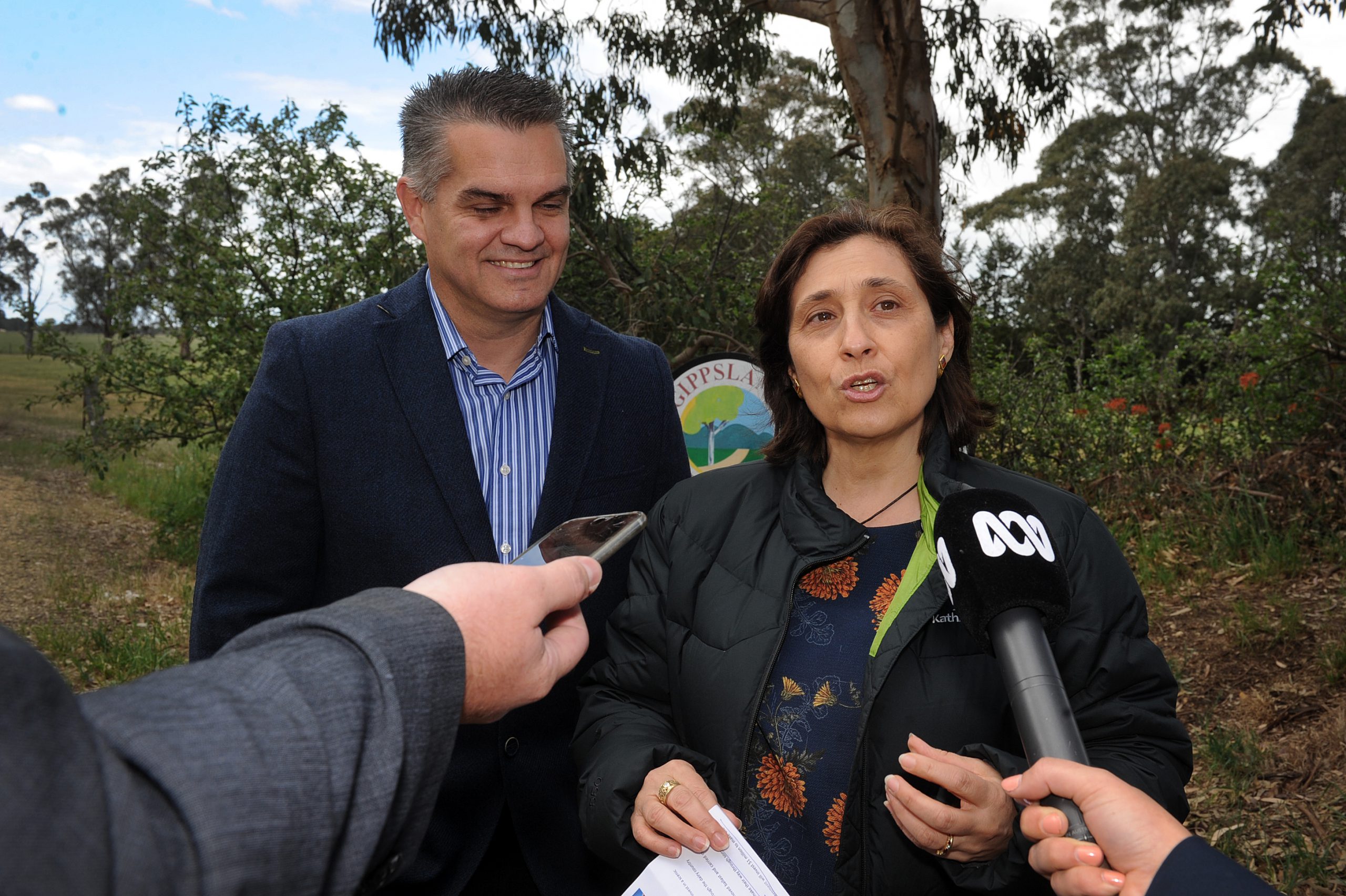 Bryce Eishold
Energy and Environment Minister Lily D'Ambrosio sampled one of Gippsland's delicious treats – a meat pie from Bushies Bakery on Thursday afternoon – following a $1 million pledge to upgrade a section of the Gippsland Plains Rail Trail.

Ms D'Ambrosio and Labor candidate for Morwell Mark Richards – along with Labor's South and East Gippsland candidates – said a series of upgrades would take place along on the trail if Labor wins the November 24 election.
While they could not specify when the project would be completed, the funding would go towards the construction of the Thomson River Bridge and three kilometres of trail between Cowwarr and Dawson "as soon as possible".
As part of the upgrade, a section of trail between Marshalls Road and the Princess Highway would be completed and a new car park and track sealing would take place.
Ms D'Ambrosio, on her first visit to Glengarry, said the 63-kilometre trail which extended between Traralgon and Stratford would boost tourism in the region and provide significant improvements along the old railway line.
"This will be a fantastic shot in the arm for a much-loved trail – a trail that will bring more economic development, more economic spending and tourists to this beautiful region of Victoria," Ms D'Ambrosio said.
"We have a beautiful, diverse environment here in Gippsland and it's really important that government does all it can to ensure that the diversity of the local economy is able to develop further so that we can get in those really important tourism dollars."
Labor candidate for Morwell Mark Richards said the funding would likely be delivered within the first budget, if Labor is re-elected.
"We've got a fantastic group of people who love coming to the Latrobe Valley riding mountain bikes, and cycling, and getting the good fresh air we have down here," Mr Richards said.
"Labor delivers usually the funding within the first budget so that is early [to] mid year and it'll be up to local governments … it looks like it's ticked off and ready to go."