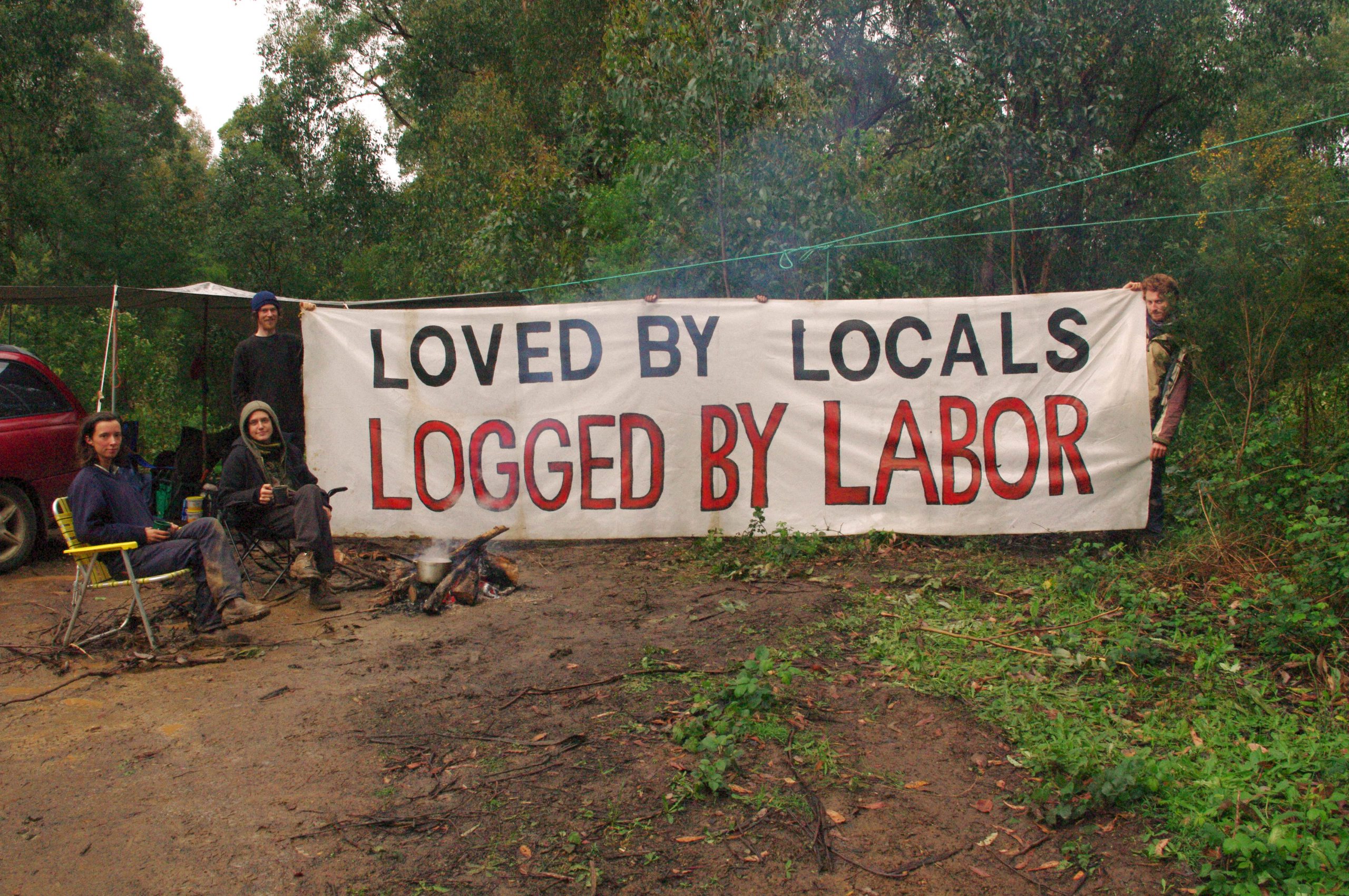 Michelle Slater
A logging protester halted forestry operations for two days last week after establishing a tree sit 20 metres above the ground on the southern slopes of Mount Baw Baw.
The protester set themselves up on Wednesday morning, tying six logging machines to the structure.
The activist left on Friday morning after Department of Economic Development, Jobs, Transport and Resources authorities arrived.
About 12 people from environment group Forest Conservation Victoria had established the forest camp at the logging coupe and remained there until Friday afternoon, after logging had started.
Activists held up a banner 'Loved by locals, logged by Labor' criticising the Victorian government for its failure to end native forest logging.
FCV spokesman Jake McKenzie said the group would keep pressuring the government, especially after Labor promised to increase Victoria's Renewable Energy Target to 50 per cent by 2030.
"How can they have a renewable energy policy and not incorporate the most carbon-dense forests in the world?" Mr McKenzie said.
He the group wanted to get the message out to all sides of politics in the lead-up to the state election later this month.
"This is to all candidates trying to get into government, there are no jobs in a dead forest. There will not be enough forests left to keep logging in the next few years," Mr McKenzie said.
"It's time to protect them now. It's inevitable we have to protect these forests, they just keep putting it off."
He said citizen scientists had documented threatened greater gliders and yellow-bellied gliders in the coupe, and activists had heard koala and sooty owl calls.
"This landscape has been heavily logged, but there are patches of remaining forests that contain many large trees which provide critical habitat for threatened native wildlife," Mr McKenzie said.
A Labor spokesman said the government would "continue to work with industry, unions and environmental groups to ensure Victoria continues to have a sustainable forestry industry".