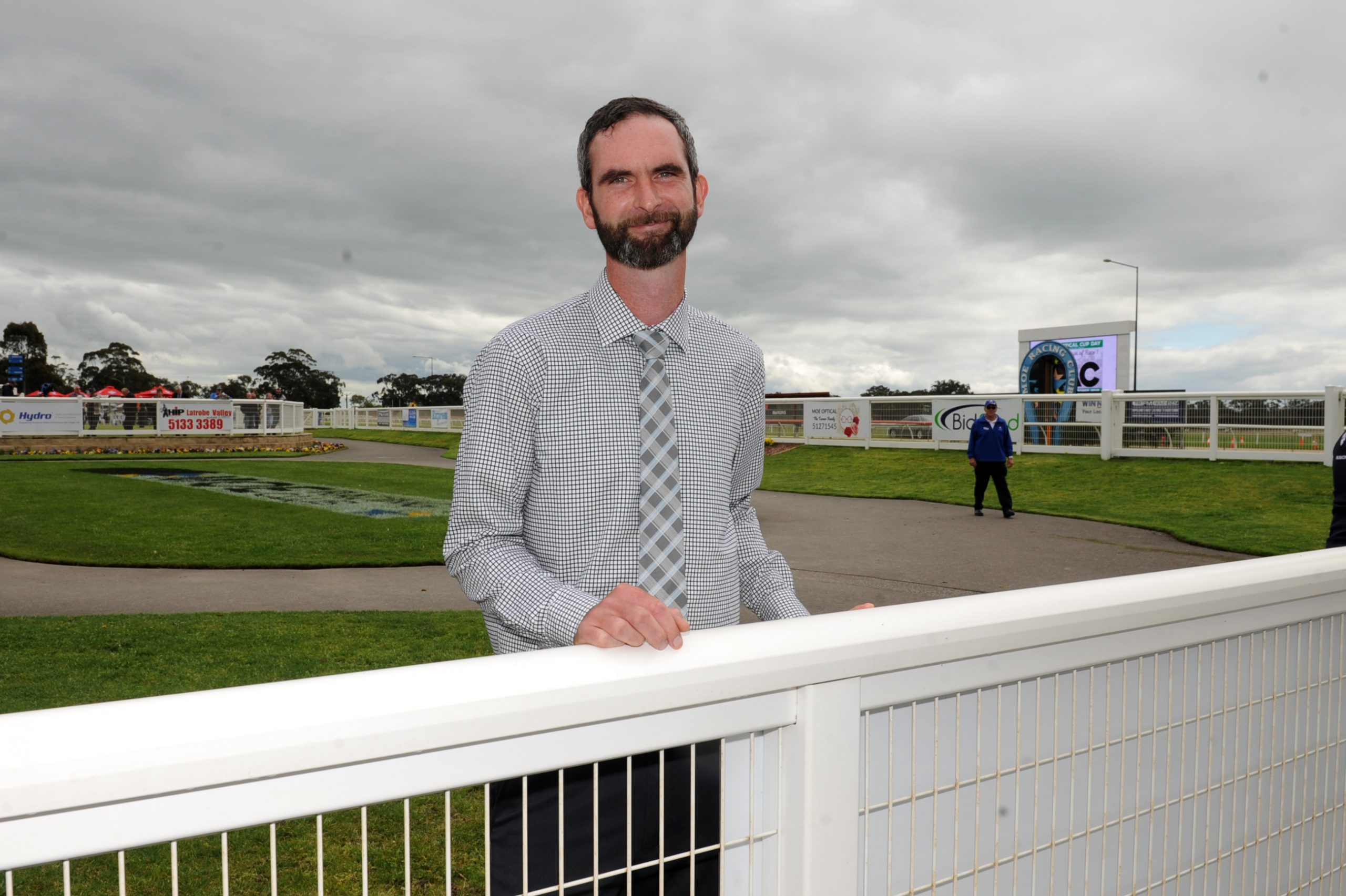 Kate Withers
RACING
When the heavens opened above Flemington Racecourse on Melbourne Cup Day last week assistant track manager Brendan Jackson wasn't half as worried as the flock of almost 100,000 race-goers.
"We weren't concerned with the water infiltrating the track because it takes a bit to get through that layer, so we were really only concerned with the visibility," Jackson said.
"Once it cleared up we were alright but we also had to make sure the roads were safe. If ambulances can't get through we can't race."
The deluge of rain was nothing new for Jackson who took on the role of track and facilities manager at Moe Racing Club in the middle of its huge reconstruction in 2013.
"It was a great experience at Moe. I'd never worked in construction, which you learn about through school," he said.
"Basically I came in as track manager and they were looking for someone with a bit more experience and my boss at the time was a steward and got me in there to oversee that.
"You go through the whole place, working out your job, training schedules, fertilising schedule, going through and checking the works being completed, consulting with bosses, managing staff … it was a lot."
After completing his four-year apprenticeship at Moonee Valley, Jackson took up a role at Cranbourne and then moved to Sydney before arriving at Moe where he stayed for five years.
"It was a real eye opener working at Moe because I never realised how cold and wet Gippsland is comparative to the rest of Victoria," he said.
"In our line of work it was a really good learning curve because grass is harder to grow in cold climates."
In the wake of his first full spring carnival at the home of racing, he described the rush of Cup Day as "out of this world".
"It's hard to explain, all the tracks are the same but they're all different," he said.
"The work's the same. It's just the big one here at Flemington with 90,000 people in the grand stand, which is something different. It's just a different beast altogether.
"On Derby eve I was a bit nervous but once we got through that it was just another week. We don't do anything extra special and I've done a few meetings in my time."
Jackson lives on course and is on call around the clock to tend to the track and while spring is wrapping up there is no real off-season around the corner.
"I always take pride in my work and I enjoy it anyway, so it's just a great thing to be a part of basically," he said.
"We've renovated at Flemington his week and racing again in four weeks, so there's no rest."