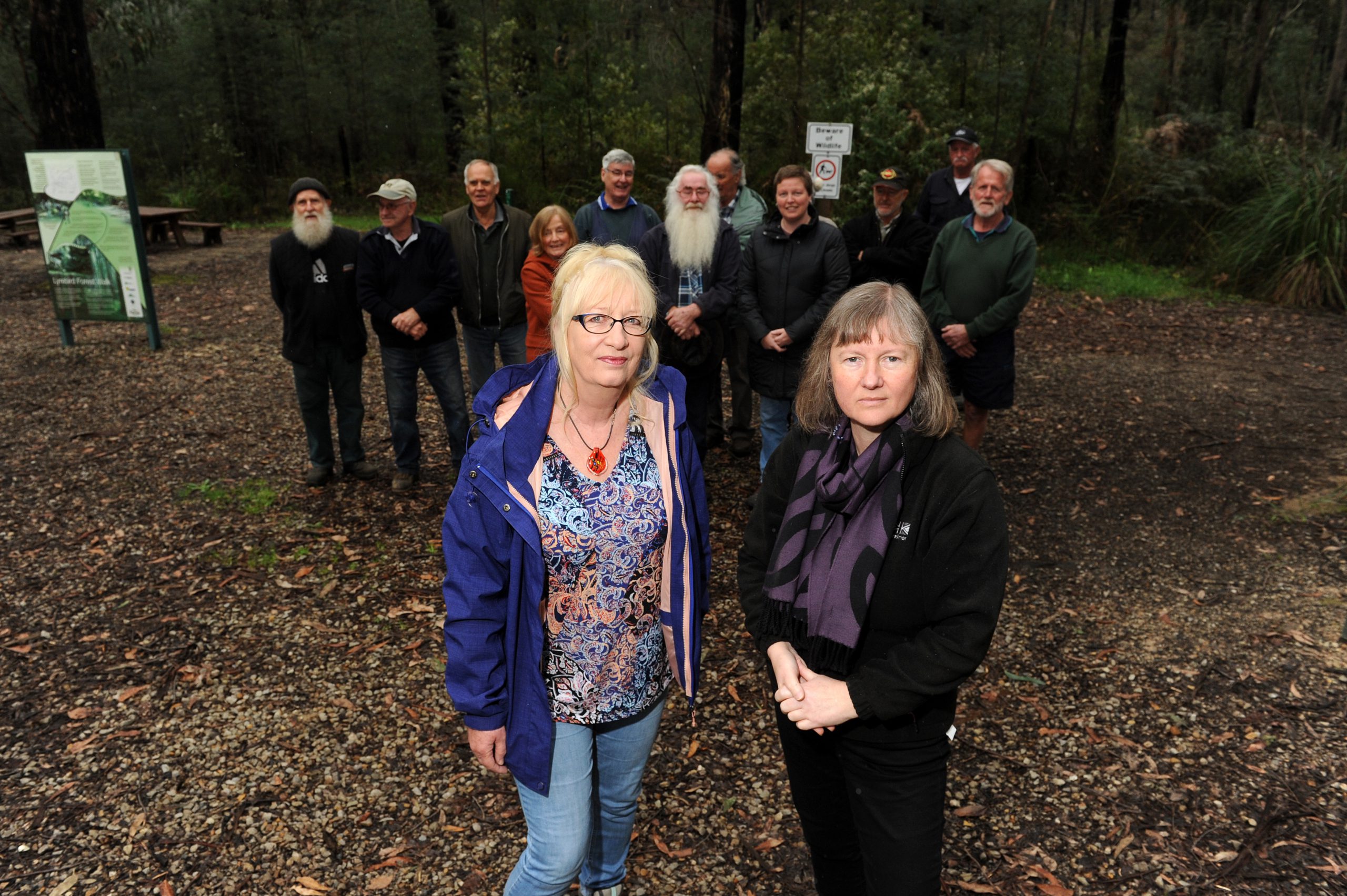 Heidi Kraak
A group campaigning to prevent proposed logging of state forest around Mirboo North hosted a forum on Sunday, November 11 to hear candidates' views on the proposal.

Candidates in attendance included upper house independent Michael Fozard, Sustainable Australia's Reade Smith, Health Australia Party's Geoff Pain, Greens' candidate for Gippsland South Ian Onley, National's Danny O'Brien and Derryn Hinch Justice Party's Rhonda Crooks.

The candidate forum was organised by Preserve Our Forests, a group of largely Mirboo North community members that was formed last year following VicForests' announcement it intended to log about 50 hectares of state forest.
The group is opposed to the proposed logging and has been actively campaigning against it.
Preserve Our Forests campaign's Marg Thomas said all the candidates at the forum were "very supportive" of the group's cause except for Danny O'Brien who said he supported the logging due to his support of the timber industry.
"[The candidates] highlighted the fact that our forests are very valuable to our tourist industry," Ms Thomas said.

"They cited tourism as a major drawcard for our region and believed we must do all we can to promote our forests and the ambience they provide as intrinsic to our tourist economy."
Ms Thomas said "it was surprising" more of the candidates were not supportive of the timber industry.
"They weren't attacking the forest industry, of course, they were recognising the value of tourism here in light of the survey we completed," Ms Thomas said.
"Danny O'Brien [said he] fully supports the forest industry and cited job losses that would ensue in his electorate should any logging be curtailed."
The Preserve Our Forests group worked with South Gippsland Shire to develop a socioeconomic survey to demonstrate the importance of the forest to the town's tourism industry.
"[At a previous meeting] the motion was that we conclude talks with VicForests and focus on lobbying ministers and local representatives in parliament," Ms Thomas said.
"We felt we'd run our course with VicForests – the community from the outset said logging was not to take place in our forest, so VicForests has made amendments to their earlier plans."