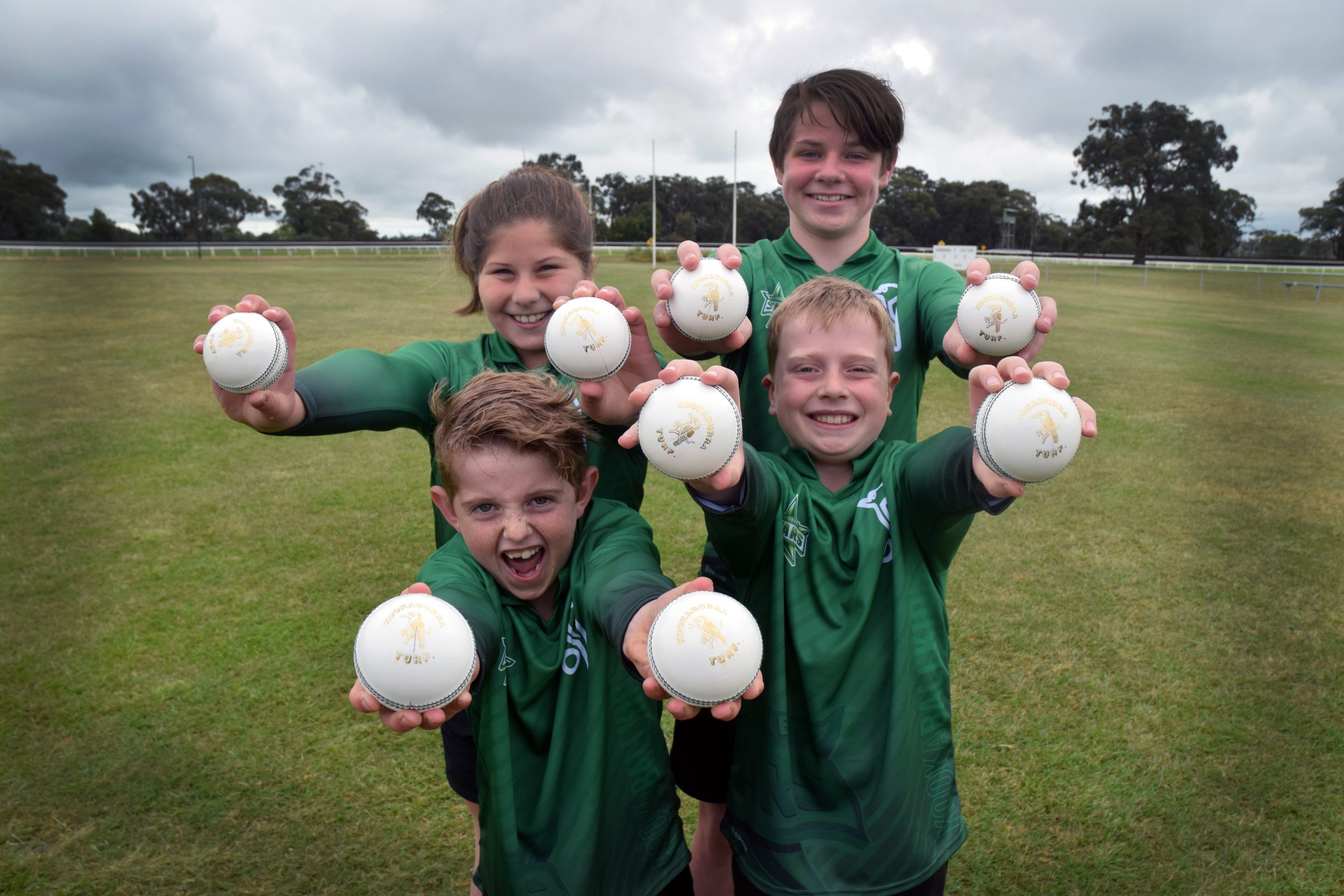 Kate Withers
CRICKET

Young cricket heads across the Latrobe Valley will get the opportunity to rub shoulders with some of their heroes when the Melbourne Stars come to town in January.
For the first time, a call-out is being issued for cricket-loving youngsters to try their hands at riding the boundary as ball kids for the Big Bash League clash to be held at Ted Summerton Reserve.
Eight children aged between 10 and 16 will form the first ball kids crew for the Stars' header with the Adelaide Strikers on January 23 and Latrobe Valley and District Cricket League juniors are the lucky ones in line for selection.
Latrobe Valley and District Cricket League director of umpiring John Wirz said the region was buzzing in the lead-up to the Big Bash fixture and the prospect of involving local kids in the action made it all the more exciting.
"With this concept, with using the kids on the boundary line, it's going to bring it all alive and hopefully people will get behind it," Wirz said.
"Ten-to-16-year-olds come out and give it a go and let's see who's on the boundary line getting the ball back.
"I reckon kids will get a really big kick out of it and hopefully we have the Glenn Maxwells and Peter Handscombes.
"Then of course we're playing Adelaide with Peter Siddle being a home boy, so some of the kids will know who this guy is and we've named our junior squad after him and he's been a major supporter of ours so we're really looking forward to it."
Kookaburra head of communications Shannon Gill said the lucky Kooka Ball Kids would be a part of cricketing history.
"This year for the first time in BBL games there's going to be Kookaburra ball kids at Melbourne Stars matches and we'll have kids around the boundary line getting the balls back and giving them to the players and their heroes," Gill said.
"We're running a competition to see who can be a Kookaburra ball kid … tell us in 25 words or less why you would make a great ball kid for the Big Bash League game in January."
Children can enter to be part of the Kooka Ball Kid crew by visiting the LVDCL website or a.pgtb.me/KlBpR8.