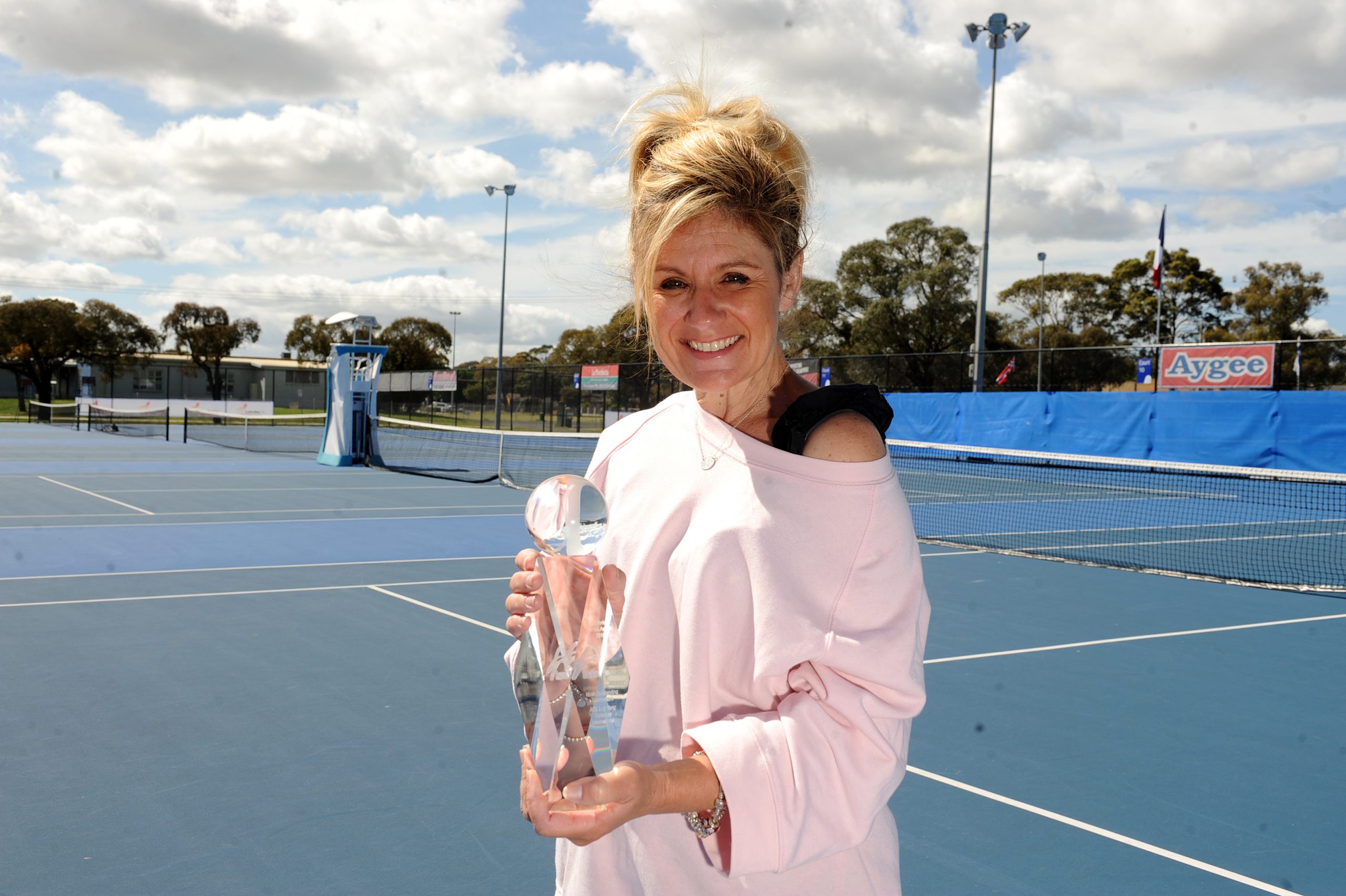 Kate Withers
TENNIS

It has been an extraordinary year for the Traralgon Tennis Association and 2018 is not over yet.
The dust has just settled on the association's landmark 40th anniversary celebrations and the Traralgon International – which turned 25 this year – was awarded most outstanding tournament at the Tennis Victoria Champions Dinner last month.
Now the association is in line for not one but two gongs at the prestigious Newcombe Medal, Australian Tennis Awards.
The Traralgon International is a finalist in the most outstanding Australian ranking tournament category and the Traralgon Challenger in the most outstanding professional tournament section.
For manager Susie Grumley, the prospect of taking out just one of the most coveted prizes in tennis is surreal.
"After we won the Tennis Victoria award I was really hoping we would get nominated for the Newcombe Medal," Grumley said.
"When I read that we were finalists I had to look at it again a couple of times and thought 'what? Is this a mistake?'"
But the recognition is a just reward for the association and its countless volunteers who "make things tick" year in, year out.
"In competition there's always a new centre popping up in Melbourne with brand new courts, brand new clubhouse, but I think the thing here is that we have that amazing volunteer base," Grumley said.
"For a country club to be nominated Australia-wide is really good and it's such a big testament to those volunteers and we just couldn't be holding tournaments without them.
"Even though we don't have brand new [facilities], I think the running and mechanics of it all churn over so well that players are happy."
The most professional tournament nomination for the Challenger carries extra significance because it is based partly on player feedback.
"Out of all the pro tours around the country it's really special because it's a closed nomination and it's nominated by the players and by the officials and Tennis Australia," Grumley said.
"I think to get such good feedback from the players who travel around the world all year, that's really nice because we have worked really hard here.
"It's good recognition for the town, the region, the club and all the people involved. It's fantastic."
Nominees for the top gong on the night, the Newcombe Medal, are Australian aces John Millman, Ashleigh Barty, Alex de Minaur and Dylan Alcott.
"All those players have been here and we've been able to show them to people who can't get to Melbourne for the [Australian] Open, and they've seen them right here for free," Grumley said.
"When you look at it that way I think it's really special."
The Newcombe Medal, Australian Tennis Awards will be held on Monday, November 26.