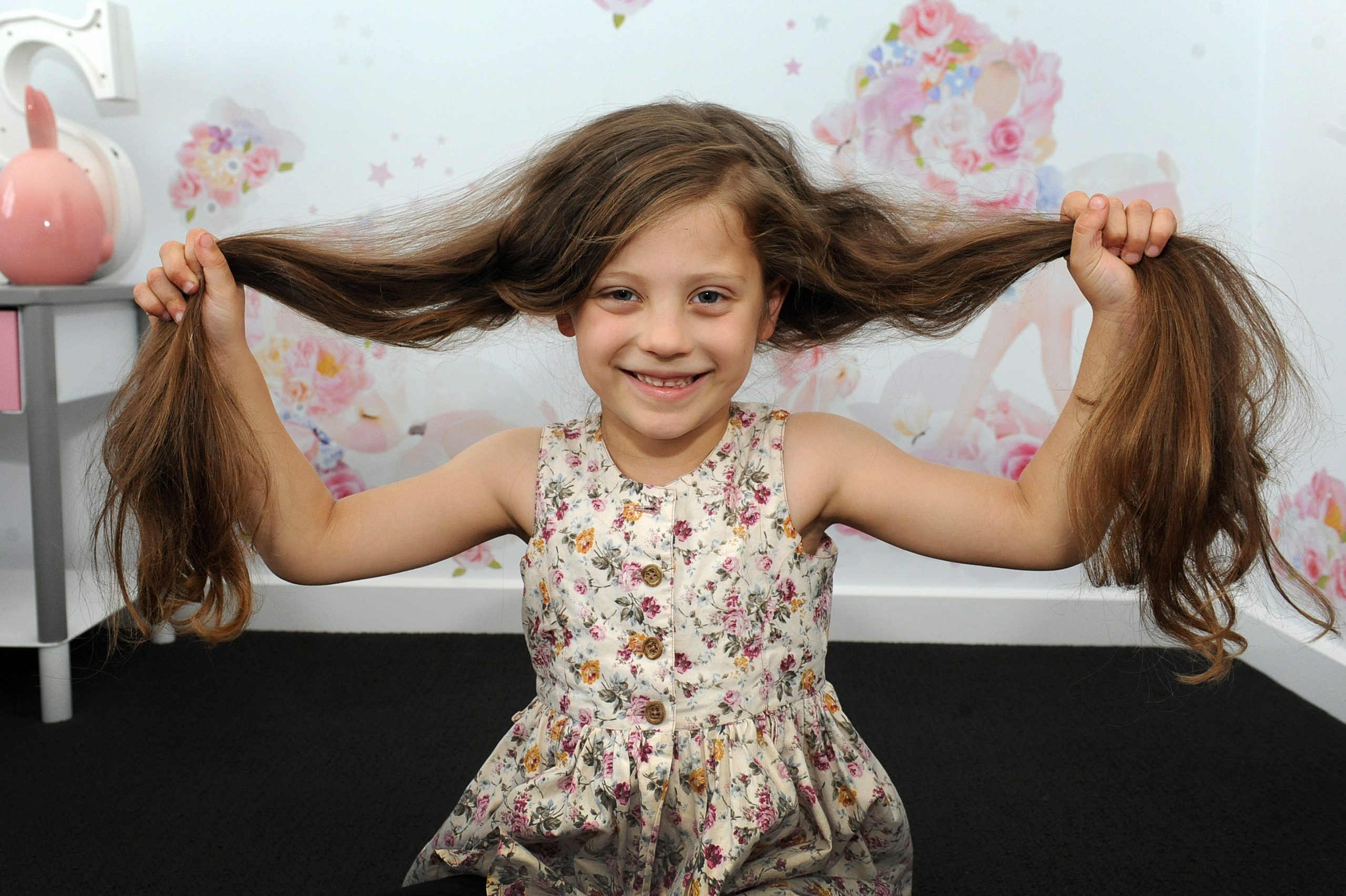 Heidi Kraak
It might be some time until her family nickname her 'Rapunzel' again, but Sienna Amalos isn't too worried about the loss of her flowing mane.

The five-year-old Traralgon resident cut about 45 centimetres off her hair on Saturday to raise money for motor neurone disease, telling her mother Jade there were "more important things to care about than your hair".
While the haircut may seem like a nice thing to do, the issue is personal as Jade's nanna, Sienna's great-grandmother, recently passed away following a "horrendous" two years living with MND.
"Until two years ago, she was the strongest 88-year-old I've ever known," Jade said.
"It was really awful. All I could think was I can't imagine what it would be like for someone younger, someone with a young family or in their forties.

"At least my nanna had lived a long life, she was 90, but it was still horrendous watching her go through that, I would hate to think of what other families go through."
Inspired by a fellow student at school, Sienna decided she wanted to chop her hair to raise money and donate the hair to be made into a wig for someone.
Jade suggested they wait a week to make sure Sienna understood what she was volunteering to do, but
Sienna told her mum that cutting her hair wouldn't make her as sad as it would "make other people happy".
"It will be a bit sad that I'm going to get all my hair chopped off, but I'm happy that I'll be able to give some money," Sienna said.
As of Friday last week, Sienna had raised more than $1300, however, Jade said donations would remain open until November 24 as Melbourne Football Club donated a jumper to the cause which Sienna and Jade plan to auction off.
"She has had such long hair for such a long time, we've always nicknamed her Rapunzel because she's always had long, amazing hair," Jade said.
"It will be a big change to cut it … we will cut it to just above her shoulders.
"I'm very proud, she is quite brave I think."
To donate, visit gofundme.com and search for Sienna's 'Cut Out' MND.