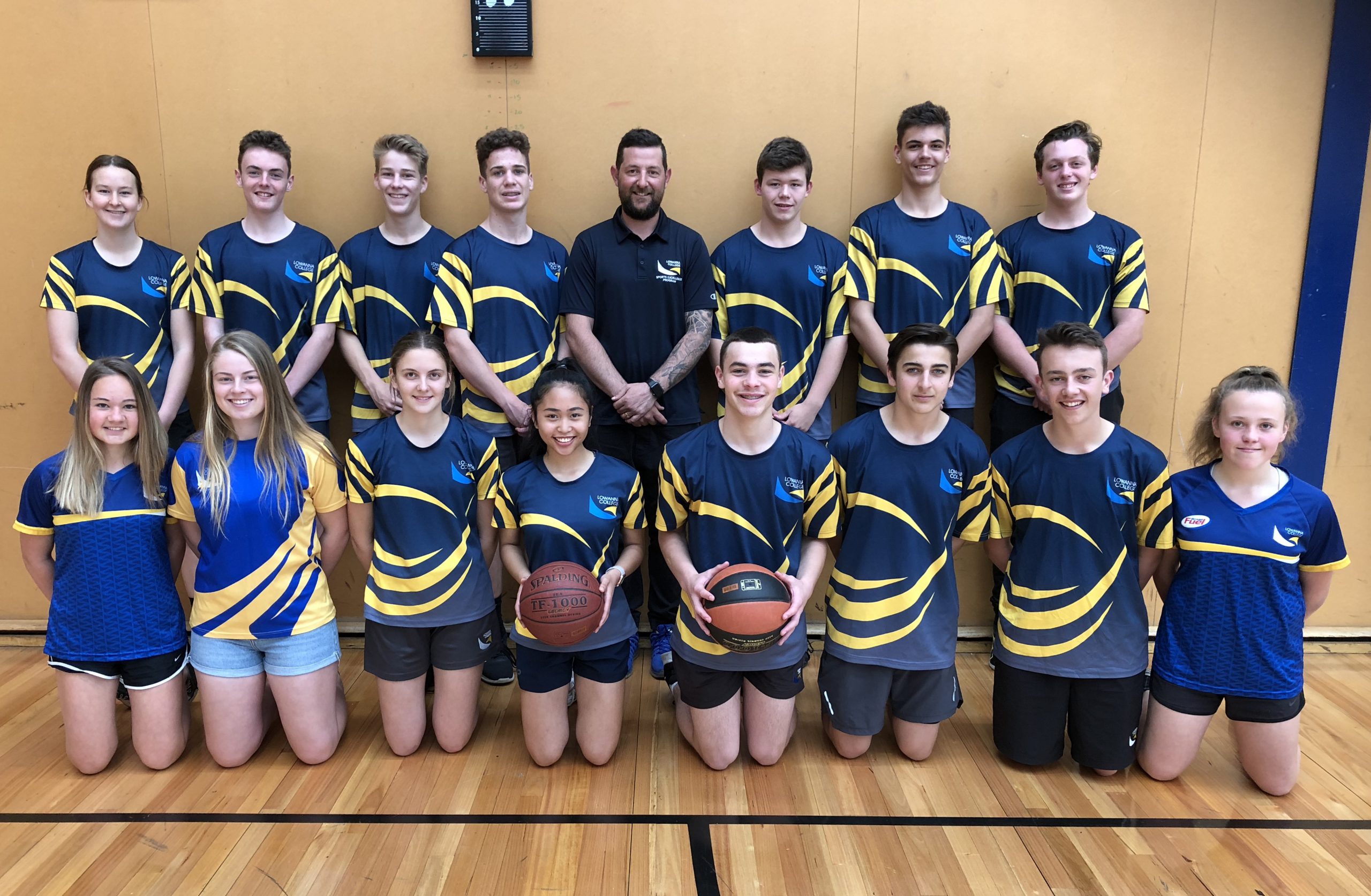 Kate Withers
BASKETBALL

Lowanna College is fast developing a reputation as a basketball powerhouse on the national stage and with good reason.
Three teams will trek to Melbourne for the Australian Schools Basketball Championships next month.
"There must be something in the water at Moe because there's some real talented sportsmen and women here," head of basketball and sports excellence program Mike Santo said.
"We've had some really great results in recent years and we're looking forward to that again."
Lowanna will send under 17 boys, under 15 girls and under 20 girls sides.
The under 15 boys side won gold at the 2015 championships in Canberra and there are several runners-up flags flying proudly beside it in the gymnasium.
Lowanna will once again come up against sports academy schools with hand-picked scholarship players but are not there to make up numbers.
"I think we're the only school in Gippsland with a dedicated sports program and that's showing in our results," Santo said.
"To compete against a lot of those big schools and beat them a lot too is fantastic.
"They're just a wonderful bunch of kids and I love coming to work and getting to work with them every day."
The talented team vying for the under 17 boys championship, while "quite inexperienced", has a lot of depth.
"There are no real standout players, but we've got a really balanced team so hopefully we play really fast and run other teams off their feet," Santo said.
The under 20 girls team will be led by senior Ella Cornish, who has also taken on the reins as coach of the "delightful" under 15 girls team.
"They've all shown a lot of promise at their local carnivals, so we've got a really good group of girls," Santo said.
"They're just a bunch of sweethearts; so we're really excited to see how they go and for them to get a taste of national competition is just awesome.
"We're usually out-matched height-wise when we go away to these big tournaments and play against the private schools and we're under-resourced as well … and we get by on parent volunteers and scrape what we can together."
The national championships are a huge event for Lowanna and one they "lead up to every year".
"We lead up to this all year and we take it really, really seriously but the kids have a ball," Santo said.
"I think all the teams would be in line for a medal.
"I wouldn't say we'll go in favourites, we never do, but we're starting to build a real reputation nationally and teams know that when they face Lowanna they're going to have a game on their hands."
The National Schools Basketball Championships will be from December 3-7 in Melbourne.