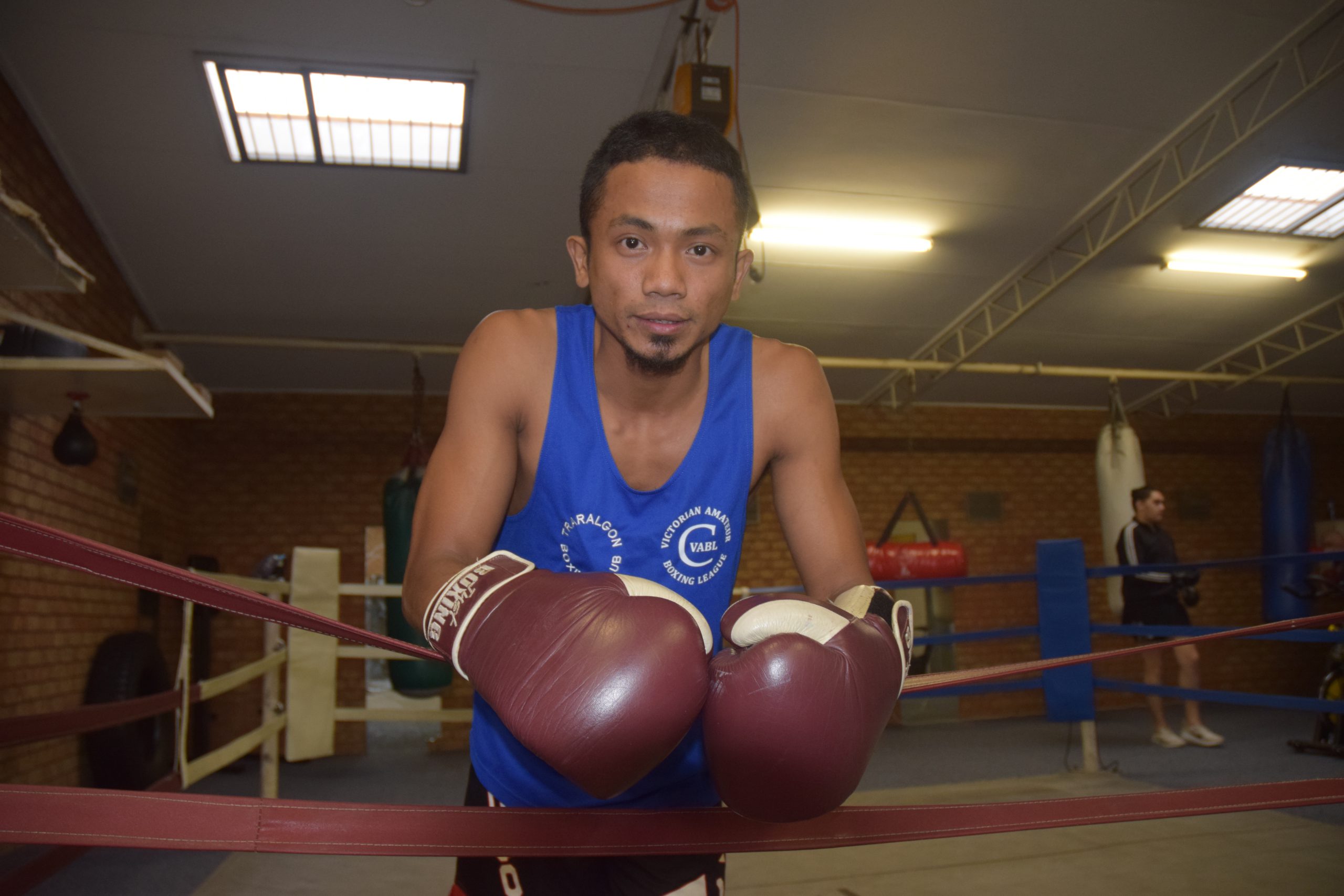 Kate Withers
BOXING
Boxer Jhon Cortejos is riding high after his most recent title fight win catapulted him into the national arena.
After just three months training at the Traralgon Boxing Club the 25-year-old recorded a resounding win to take out the Victorian title in the junior welterweight division last month.
Cortejos journeys from Sale to Traralgon for training multiple times a week and has high hopes for the upcoming Australian Amateur Boxing League titles in Tasmania.
"I'm definitely getting better and I just can't wait for this fight," he said.
"I've been boxing since I was a kid and was brought up in a family of boxers so I'm going for gold.
"The better my opponents are the better I get."
Traralgon Boxing Club trainer Craig Morris has kept an eagle eye on Cortejos for the last four months and been impressed every step of the way.
"He's just come to our gym and said 'I'm looking for a fight', and I said 'no worries, if you're keen we'll sign you up' and he sort of hasn't looked back since," Morris said.
"He's a bit of a hard hitter and heavy puncher. He doesn't mind slugging away and he's got a nice punch and if one lands … he nearly knocked out his first opponent, he staggered him.
"The guy we fought just the other week for the Victorian title, he matched him for power. The other guy was built and had the muscles. Jhon is only a twig, but he matched him for power and he's just very strong."
With some tough sparring in the form of fellow Traralgon Boxing Club members and plenty of fitness work, Cortejos is a fighting chance ahead of the national titles.
"His fitness has improved on the last bout he had with us," Morris said.
"If you had have seen his first fight … he blew out a lot of cobwebs but if he works on his fitness he can do it for sure.
"Now we've got the opportunity to go to Tasmania for the Australian Amateur Boxing League Titles. I think he'll go well."