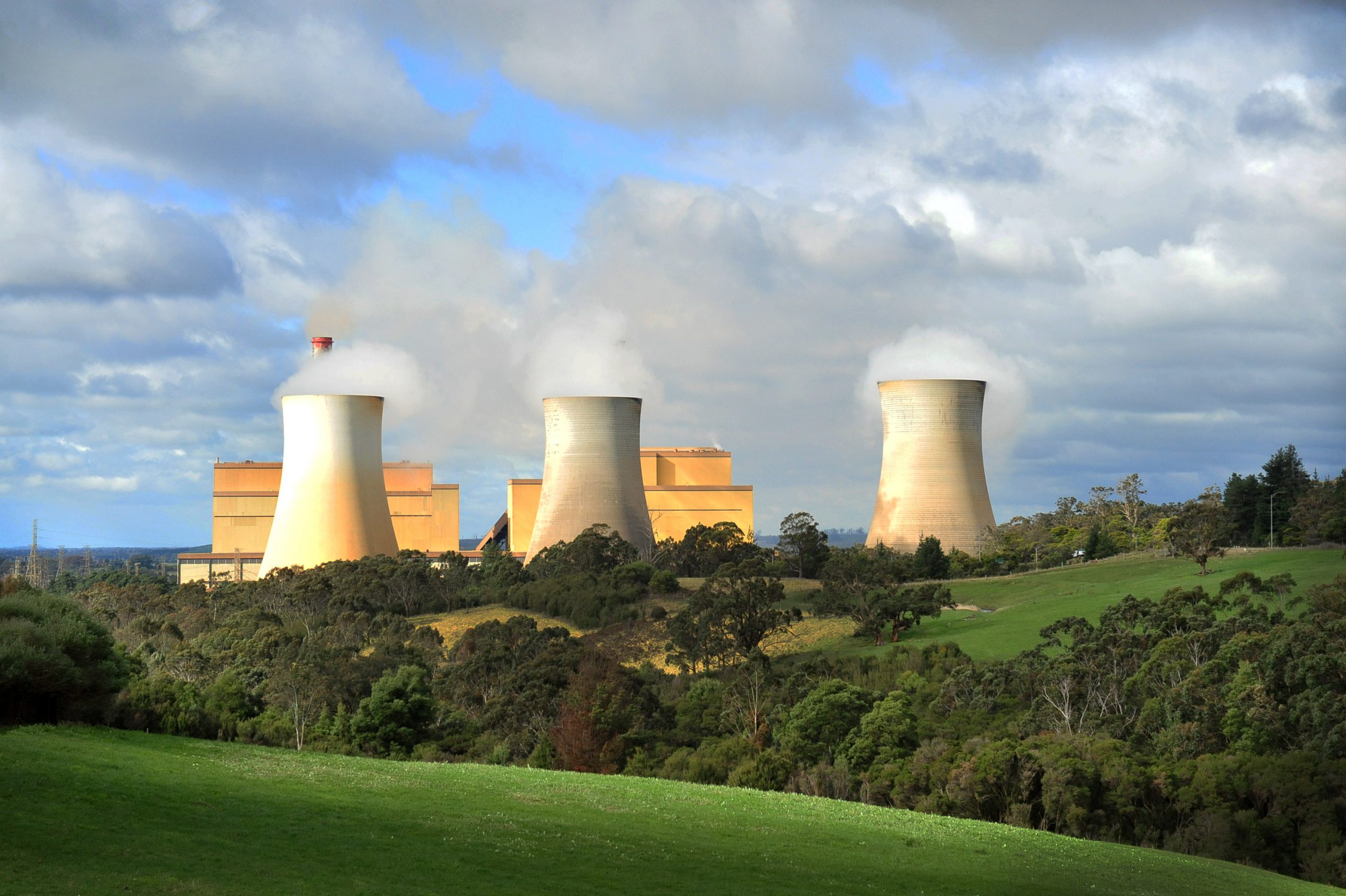 Bryce Eishold
EnergyAustralia says a "phase-to-phase arc flash" caused the explosion at Yallourn Power Station last week which lead to the death of one of its workers a day later.

The incident which sent shockwaves through the community is being investigated by WorkSafe Victoria and Energy Safe Victoria after Graeme Edwards, a unit controller with more than 30 years' experience, was critically injured during the explosion.
Mr Edwards was re-installing a high-voltage circuit breaker on one of the plant's four generation units when the explosion occurred on the afternoon of Monday, November 12.

The installation procedure, known as racking, is a routine job but potentially hazardous, EnergyAustralia said, and was taking place during a major planned outage on the third generator.

Mr Edwards was flown to hospital in a critical condition but died a day later.

In a statement, EnergyAustralia said it had determined "The circuit breaker was in its correct operating position" during the incident which meant the explosion was " NOT initiated by racking-in of the circuit breaker".

The statement read: "The incident occurred after the circuit breaker was locked in place but at a time when the cubicle door was open.
"While this remains subject to further investigation, at this point it is reasonable to form the view that the circuit breaker itself had not "closed on" or been reactivated; that is, it was not operating."
Energy Australia said it believed the "sudden electrical discharge" was caused by a "phase-to-phase arc flash", however, it was yet to determine what caused the short circuit.
But CFMEU Mining and Energy Division state secretary Geoff Dyke said he "didn't want to buy into speculation" until an investigation by Energy Safe Victoria and Work Safe was complete.
"I'd be hesitant to jump at that conclusion without confirmation from Energy Safe Victoria who are inspecting the breaker and the cause of the incident," Mr Dyke said.
Mr Dyke said he was not "overly confident" of EnergyAustralia's theory because there is "a remote chance that you could have something fail in the breaker which would cause a short circuit".
"I do believe [EnergyAustralia] are honestly trying to find the cause," Mr Dyke said.
"But without looking at where the arc occurred, it's very difficult to jump at that conclusion that there was a phase-to-phase fault."
EnergyAustralia said workers would not be requested to use affect equipment involved in last week's incident until "it is safe to do so – and they are confident it is safe to do so".
"Graeme's loss is deeply distressing and it's only natural for our people to be upset and concerned. That's why it's important that we and WorkSafe Victoria do a thorough investigation to find out the facts; what happened and why," the statement read.
"At this time our priority is doing all that we can for Graeme's family and our people. No one will have to return to operating impacted equipment until they're ready."