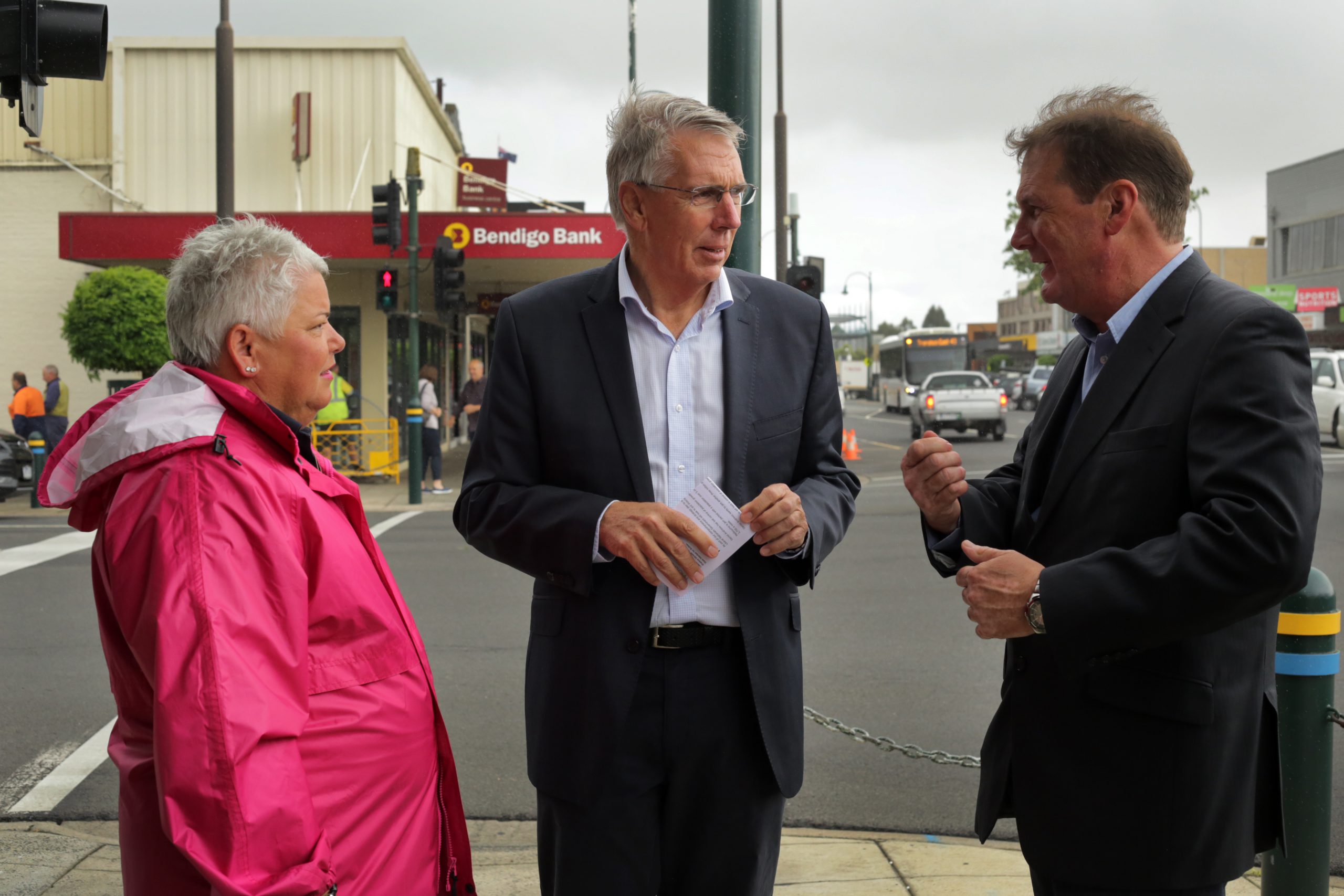 Anne Simmons
Bendigo Bank's Traralgon branch stood in for its head office yesterday as Nationals leader Peter Walsh made an announcement he said was planned for Bendigo media last week but "for a range of reasons" did not happen.

The Coalition's election commitment to help drive decentralisation is to swap the Victorian government's banking from Westpac in Sydney to the Bendigo Bank.
"By having the Victorian government's banking business based in Victoria that creates jobs here, creates opportunities here," Mr Walsh said.
Jobs will be created at the Bendigo-based headquarters, but Mr Walsh said there would be benefits for regions across the state with the bank gaining a major client.
"If we can find a way of having the Bendigo Banks being a beneficiary of that in the particular local communities, that just increases the profitability of those community banks that can put money back through sponsorship and partnerships in those communities," he said.
The contract with Westpac ends in September 2020, but Mr Walsh said the Coalition would be having discussions before then to be "ready to go".
"The Victoria banking business is over $50 billion a year. A lot of that is salaries, a lot of that is individual transactions to people's bank accounts for their pay," Mr Walsh said.
"It is an important statement about governing for all of Victoria and having a state of cities rather than a city state."