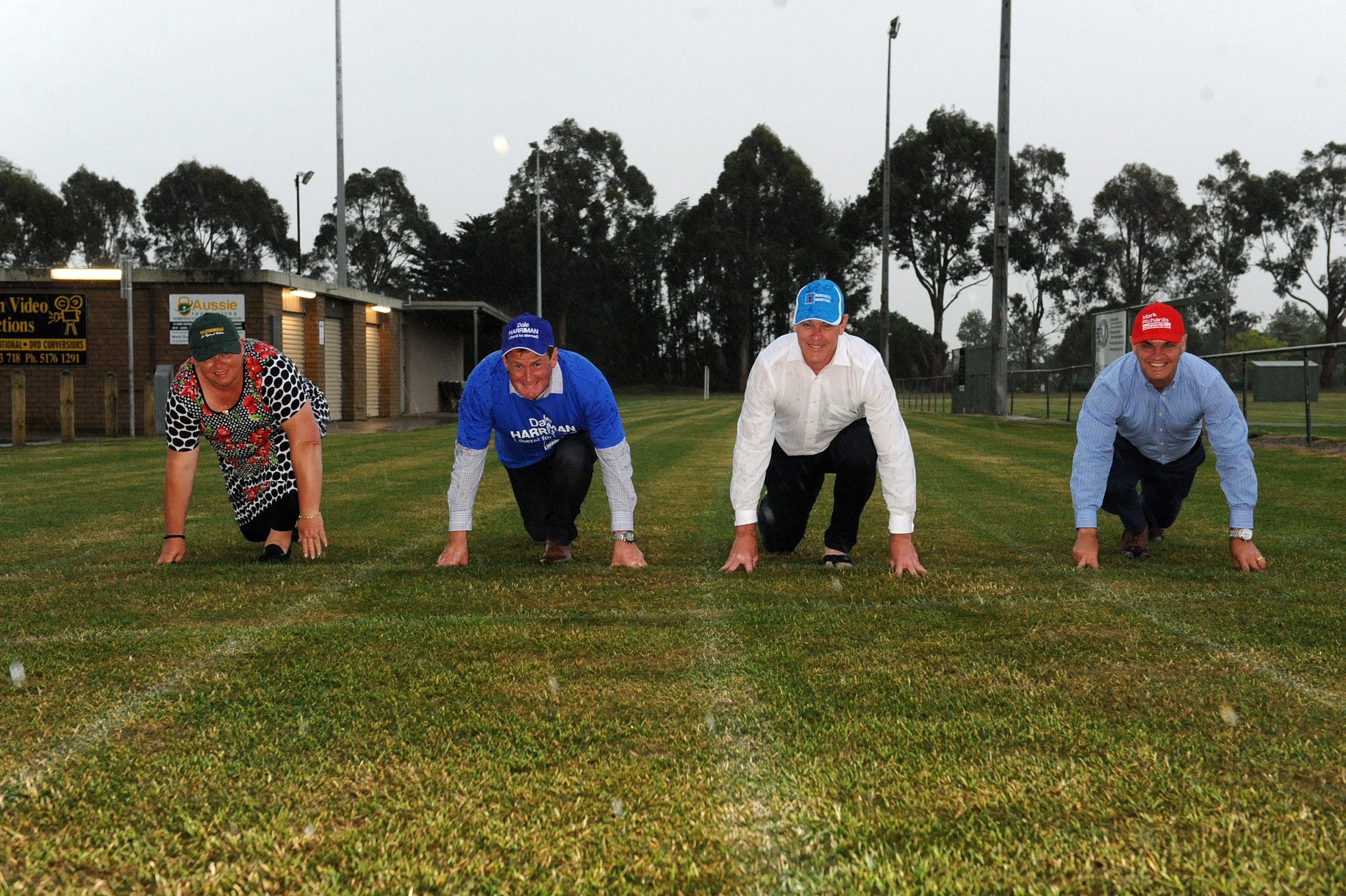 Jarrod Whittaker
With a wide field of candidates and preferences likely to be vital, voters may have to wait days to know who will represent them after Saturday's state election, according to a Monash University politics expert.
Eleven candidates are vying for the seat of Morwell which is held by National-turned-independent Russell Northe on a two-party preferred margin of 1.8 per cent.
Monash University senior politics lecturer Nick Economou said the contest was shaping up as a four-way battle between Mr Northe, Labor's Mark Richards, Nationals candidate Sheridan Bond and Liberal Dale Harriman.
"When you've got a big four-way competition … preferences will be crucial and it's going to be a close result," Dr Economou said.
"My vague memory … is that you can allow a two-week period for postal votes and things to come in and it could take that long to determine the result."
Morwell has been in the spotlight throughout the campaign as Labor tries to wrest it back after losing it to Mr Northe at the 2006 election.
The seat's narrow margin, wide field of candidates and the decision by former senator Ricky Muir to contest the electorate for the Shooters, Fishers and Farmers have attracted outside attention to the contest.
Mr Northe's 11th hour decision to recontest the seat further intensified competition.
The sitting MP resigned from the Nationals last year when he revealed he was dealing with personal and financial issues.
Dr Economou, who taught at Federation University forerunner the Gippsland Institute of Advanced Education from 1989 to 1991, tipped the Nationals to take the seat but believed preferences could get Mr Northe over the line.
"If he can come second in the primary vote behind Labor he'll probably win it on Liberal and National preferences," he said.
"Will that happen? I suspect that that's going to be quite a tight contest for second spot."
Labor held Morwell from 1970 to 2006 but the Monash lecturer believes shifting demographics in the electorate, including the move away from power station work, meant it was now fertile ground for the Coalition.
The debate this election has been dominated by discussions about the region's future following the closure of Hazelwood Power Station last year, with Labor promising to bring 500 electric vehicle manufacturing jobs to the region while the Coalition has flagged a review of the Latrobe Valley Authority, the body which oversees the government's $266 million Hazelwood transition program, if it wins office.
Mr Northe has been the beneficiary of preference deals in the seat, receiving preferences from pro-coal independent Ray Burgess, Labor, Liberals and Nationals.
Further complicating matters is the high number of pre-poll ballots cast, with 11,784 people having cast their ballot by 6pm Tuesday.
Yesterday, the sitting MP said he was "quietly confident" about his chances but "the reality of it when you've got 11 candidates in the field – anything can happen".
"I've been getting a reasonable amount of support in the community," Mr Northe said.
"Of course with preferences and the way they may or may not flow will be quite crucial to the outcome and we'll just have to wait and see and maybe [we will have to] wait and see for a few days."
The former Nationals MP's presence in the field complicates the Coalition's bid to reclaim the seat with Mr Northe likely to split the conservative vote, particularly in areas the Nationals dominated in 2014 – such as Traralgon and the outlying towns.
But Ms Bond described his decision to run as the region's "worst-kept secret".
"From my point of view, I've got a great team and a great party behind them," she said.
Ms Bond questioned whether an independent could be effective if they did not hold the balance of power.
"That would be my worry, that we end up with an independent candidate that unfortunately won't be able to achieve a hell of a lot for the Valley," she aid.
Mr Richards said Labor's policies, such as the electric vehicle manufacturing, had been well received but believed preferences could work against him.
"[I'm] definitely not confident with the way we've been preferenced against," he said.
"It does seem that if people know our policies and what we're putting on the ground and what we've act done we're in with a chance."