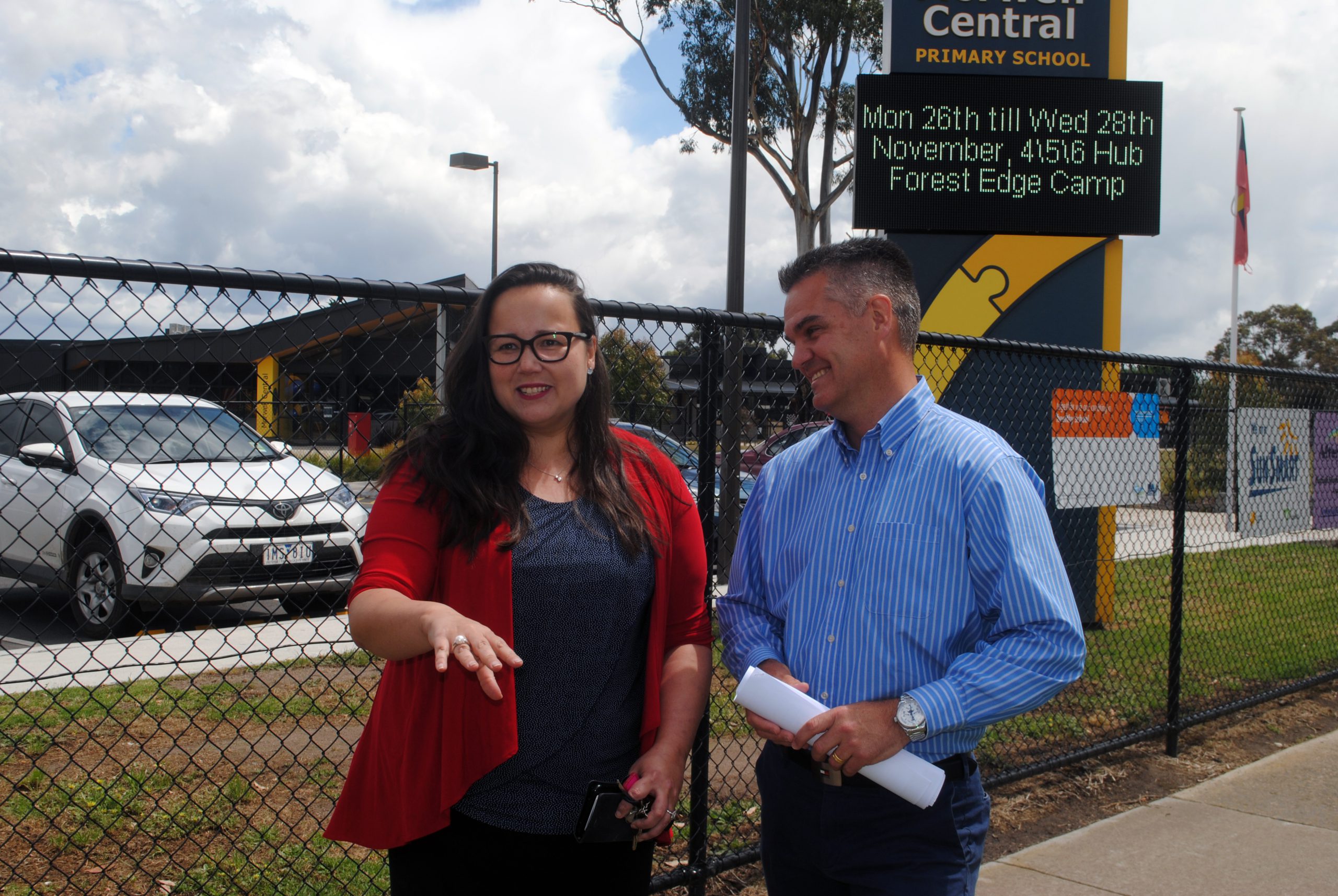 Heidi Kraak
In what is perhaps Labor's final push for victory in the Latrobe Valley, the party has announced it will build a new Foodbank distribution centre in Morwell if it is re-elected on Saturday.

Funding for the facility would come out of a $10 million commitment to establishing two new Foodbank Hubs – one in Morwell and one in Ballarat.
The Morwell hub would function as a centralised regional warehouse and address storage bottlenecks plaguing existing services.
Member for Eastern Victoria Harriet Shing made the election promise in front of Morwell Central Primary School which has a regular breakfast program for students who may not have eaten breakfast due to food insecurity.
"We know that when people have access to good quality, nutritionally-balanced food on a regular basis, the learning outcomes, the educational outcomes, the physical health and wellbeing chances for people increase exponentially," Ms Shing said.
"Food security has been identified as one of the great challenges for this region. Recent studies have shown that we have a long way to go.
"On top of $13.6 million already allocated to provide breakfast club, as well as short term food security relief for people who really need it right across the region and right across Victoria, we are making sure that we are safeguarding food opportunities and well as certainty of food supply… and making sure people get fresh food when they need it."
Ms Shing said the Morwell-based Foodbank hub would facilitate food distribution across the region.
"What we are talking about here is a large scale operation, a distribution warehouse that will include fresh food, dry food, canned and preserved foods, to make sure people right across the region get continuous opportunities to have food security as part of their everyday life."
The announcement comes after the Coalition promised $1 million to establish a Foodbank distribution centre in the Latrobe Valley for fresh produce for the region's existing supply centres should it be elected.