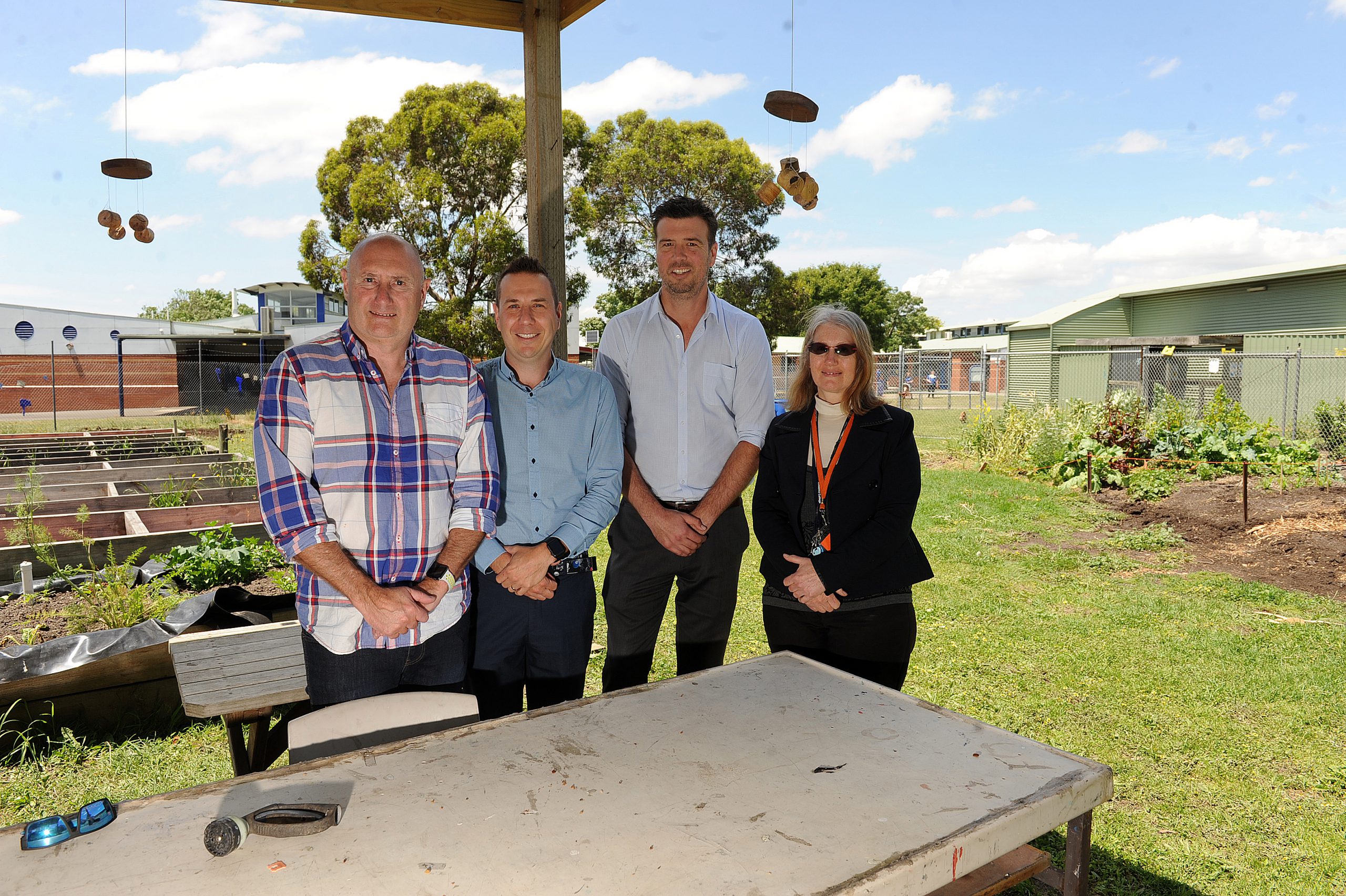 Bryce Eishold
Lowanna College has been nominated for a second year running as one of four finalists in the Australasia division for a future energy prize worth more than $130,000.

Three representatives from the school will travel to Abu Dhabi in January to take part in the Zayed Sustainability Prize conference which coincides with Sustainability Week.
Lowanna College science teacher Judith Stewart will travel overseas with a student and their parent to present the school's energy innovation blueprint and future foresight policy which is based on a sustainability program for students.
If the school wins the award, it will present its proposal on the world stage which is to invest money into solar panels to reduce power costs at the school – teaching students sustainable techniques they can later use across other aspects of their life.
"Over a period of 10 years we would've saved enough money to purchase $450,000 worth of panels which will then over the life of the panels save us $2 million," Ms Stewart said.
"All of which is reinvested back into the school's programs and means we can focus on other things like setting up a school garden and broadening learning opportunities for students across the school."
Money from the award would also be used to develop a sustainability program for students who possess natural leadership qualities.
Engineering masters research students from Masdar City will guide the Newborough representatives during the eight-day journey, teaching them about culture and protocol.
"We will spend time with them in Abu Dhabi practicing for the award ceremony, checking protocols of the award ceremony dress, how to address the King in our speech and how to shake hands with him," Ms Stewart said.
They will also attend a sustainability exhibition in a building three times the size of the Melbourne Exhibition Centre.
"It will be filled with new energy and sustainability technology, some of which is not yet on the market," Ms Stewart said.
"We will also attend the Masdar Research Institute for a demonstration of Pizo electricity which is vibrational energy from bridges where the vibration is produced by cars driving over the bridge.
"The highlight will be to see the molten salt solar power station … which is able to generate power overnight due to the residual heat in the molten salt."
The visit will also allow the Lowanna representatives to meet like-minded teachers and students from other countries and give them an opportunity to discuss sustainable techniques used in their schools and communities.
"This experience will serve to highlight the two choices we have in life," Ms Stewart said.
"We can despair about the damage we have done to our biosphere; or we can build a better social blueprint for the future by creating 21st century leaders … with educated knowledge and understanding of the most preeminent sustainable technology."