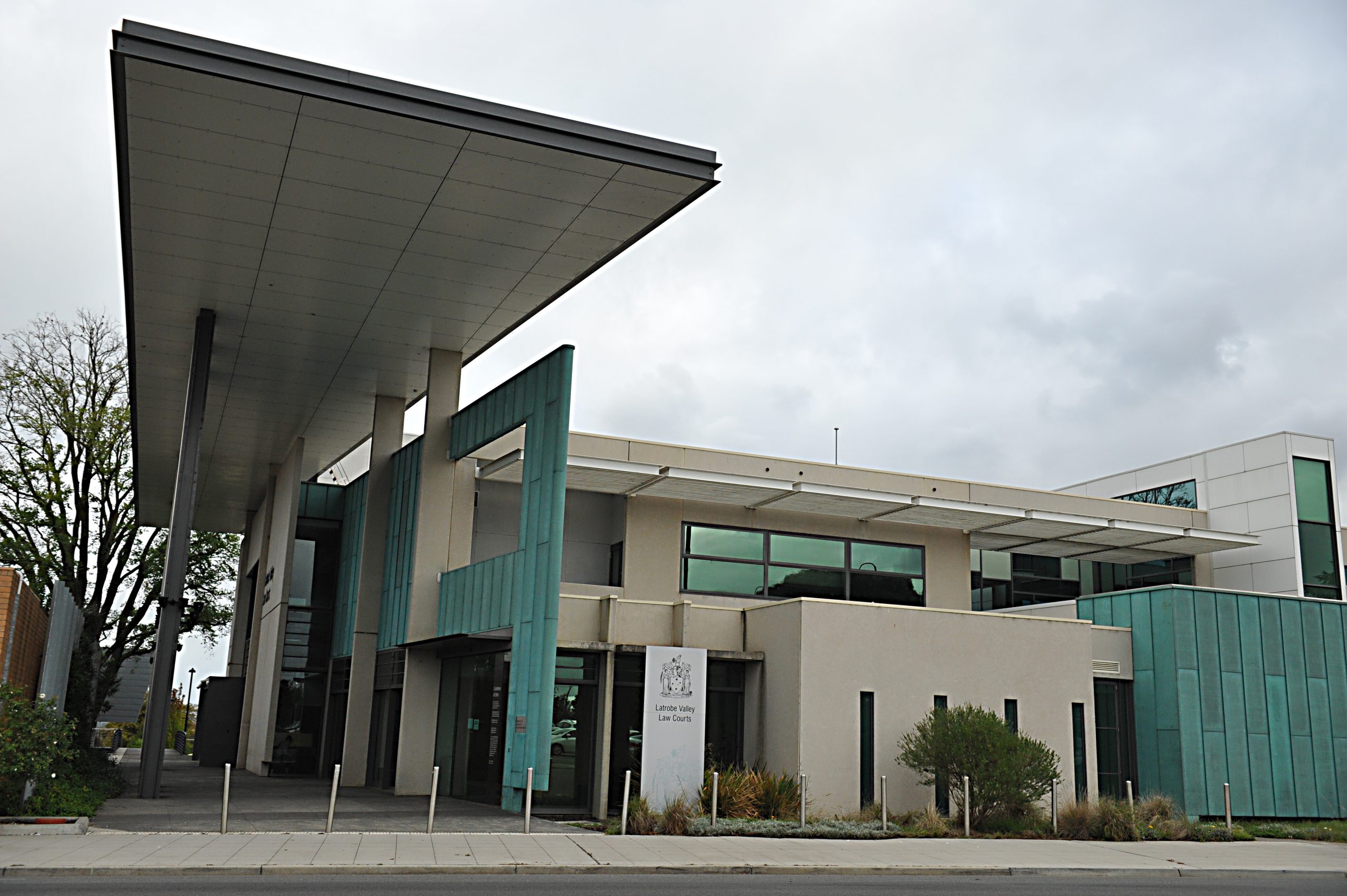 Bryce Eishold
A magistrate has remanded a man who allegedly slammed a door into his partner's head at Moe on Saturday.

The man, 22, who cannot be named, was arrested at the weekend after allegedly breaching a family violence intervention order while serving a community corrections order, the court heard.
He is alleged to have caused physical and mental harm to the woman after choking her during the alleged incident.
The man is also alleged to have held the victim to the ground, causing her to have grazed knees and also faces charges of intentionally causing injury, unlawful assault and hindering an emergency service worker on duty.
The court heard the man was on a corrections order during the alleged offending.
He was also charged with using cannabis.
During the bail application on Monday, the accused told the Latrobe Valley Magistrates' Court he should be granted bail because he was "doing pretty well" on his corrections order and "doing all the things he was meant to be [doing]".
The accused also said he would be willing to report to police twice a day, adhere to a curfew and had a "steady" home where he could live if released.
He also told the court he had been completing a men's behaviour program.
Court documents reveal the man allegedly breached the family violence intervention order by being within five metres of the protected person and phoning her nine times on Saturday.
However, Magistrate David Starvaggi said the accused failed to show exceptional circumstances for his bail to be granted given he was facing 12 new charges.
Mr Stravaggi said the accused would be an unacceptable risk on bail and could interfere with witnesses if released from custody.
He was remanded and will face Latrobe Valley Magistrates' Court on Thursday, December 6.